If you own a small business, there are likely many aspect of business management that you approach in a different way than larger companies or corporations do. From accounting to insurance, the needs of small businesses are unique. For modern small businesses, one of the most important things that must be addressed differently are IT needs and services.
Here, we'll discuss why small business IT services differ from those of large companies and how small businesses can choose the IT services provider that's right for them.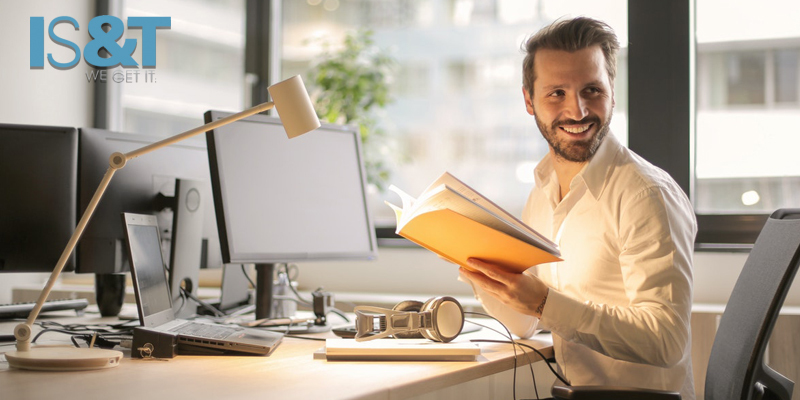 The way that small businesses manage their budgets is completely different than how large companies handle finances. This includes budgeting for essentials like IT services. Unlike large companies, small businesses often cannot afford to have a full-time dedicated IT staff. The sheer cost of hiring, training, and maintaining an in-house staff can be cost-prohibitive and even those small businesses who can afford an IT staff likely cannot afford an in-house team that's experienced and capable of handling every single aspect of the business's IT needs.
This is where outsourced IT services come in handy. Many small businesses find that outsourcing their IT services to a third-party provider not only helps give them better and more comprehensive IT support but also helps them better manage costs and afford reliable, expert-level IT assistance.
Quick Resolution to Emergency Issues
Large corporations and businesses with large in-house IT departments are fully capable of managing an IT disaster like a cybersecurity breach, network issue, or data loss incident. But is your small business? For many, the answer is no. Although it only takes one event for a small business to potentially lose everything from an IT incident, it takes a large amount of experience and knowledge to recover from one. To ensure you're covered no matter what, outsourcing your IT to a third-party provider gives you peace of mind and much-needed protection from potentially devastating incidents.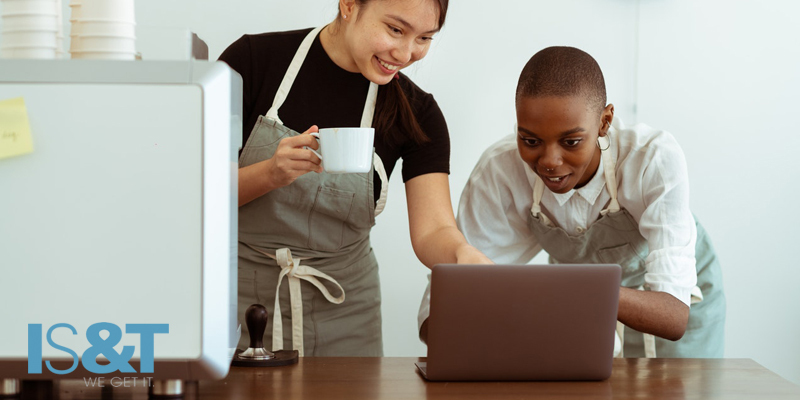 Latest Technology & Techniques
Because of their larger budgets, large-scale businesses have access to the latest and greatest technology, equipment, and IT experts to help them succeed. Despite having a lower budget, small businesses can still benefit from new technology and techniques by partnering with a small business IT services provider. This is because the provider can split the high costs of new software, services, and equipment between their many clients and offer the benefits to those small businesses they work with.
How to Choose an IT Services Provider
Like any business investment, it's important to do your research before hiring an IT services provider. You want to ensure that the provider's service offerings match with your business's needs and prioritize things like scalability, flexibility, and affordability when looking at their service agreements. Although the IT provider is not an in-house IT team, remember that their influence on your business's short- and long-term success is just as impactful. Ideally, you want to choose a provider who is local, reliable, has good reviews, and can act as a "one stop shop" to reduce confusion and complications with multiple vendors.
IS&T – Here for Small Business
For over 20 years, IS&T has been helping small businesses throughout the greater Houston area and beyond manage their IT. Our "fully managed IT" approach to small business IT services ensures that our clients spend less time worrying about their IT infrastructure and more time doing what they do best – managing and running their business.
Our small business clients rely on us for a wide range of services, including but not limited to:
Server/Desktop Monitoring
Exchange/Active Directory/SharePoint Solutions
Backup & Disaster Recovery Solutions (BDR, Cloud, peace-of-mind)
Cloud Services (Virtual Servers, Private Servers, Hosted Systems)
Mobile, Application, and Graphic Development & Design
Contact us today to see how our team can help your small business with IT services from IS&T.