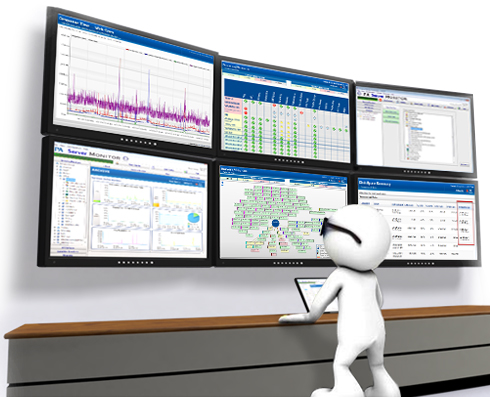 High network availability and stability are fundamental components of IT for most businesses. IS&T's Network Operations Center (NOC) provides 24x7 Monitoring to proactively supervise the availability and performance of all devices in your network.
Located in the United States in a SAS 70 Type II compliant data center facility with redundant power and Internet capabilities and staffed full time with certified engineers, our NOC team is committed to providing organizations with the least downtime possible. Our early detection process involves Alert Monitoring, Validation, Filtering, Escalation and Resolution so that your organization is ready for all critical support needs.
Ensuring everything is up to date on your servers/devices can be an overwhelming task. Luckily, we turn "easier said than done" into just plain easy. With hundreds of scripts that we can schedule, with automated patching, and integrated ticketing,
we've got you covered
.
We also help you ensure your systems are set up consistently and reliably, and that your antivirus definitions are up to date and your applications are current.
A well-designed network connects people to people, people to machines; and machines to machines. But if your network falters, none of that can happen. So when it comes to monitoring and maintaining your network, IS&T has the tools and solutions to do this for businesses of all sizes at the right price.