IS&T leverages over twenty years of Houston IT market knowledge and staffing expertise to manage confidential and critical IT C-Level and subordinate Executive level searches.
The landscape of recruitment and employment has changed drastically over the years, producing a unique challenge for modern businesses that are struggling to navigate the always changing business environment. For many business owners, the choice to outsource recruitment efforts can be a big decision – one that requires extensive research and consideration. From which
staffing firm
to work with to determining if you can fit outsourced recruitment into your hiring budget, there are many factors to consider. However, when it comes to staffing, one factor reigns supreme – value. The value that an excellent placement brings to a company simply cannot be underestimated. At IS&T, we understand the value of an ideal fit for executive positions. That's why we're dedicated to providing retained searches for some of the most critically important positions for businesses throughout Houston.

Why Choose a Retained Search?
When it comes to filling the most critically important positions for your business, not just anyone will do. For C-level and executive level positions, it takes not just a qualified candidate, but the ideal fit across multiple levels of consideration. At IS&T, our retained search experts excel at building consultative and meaningful relationships with our clients so we can perform highly efficient searches. The result? The best possible match that meets all of your criteria.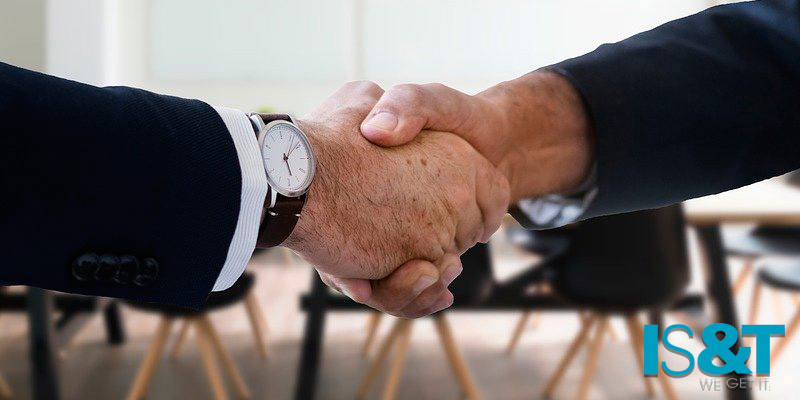 High Level Positions Are Perfect For Retained Search

A retained search is ideal for high-level positions in businesses and corporations whose needs are time-sensitive, complex, or require confidentiality or specific expertise. Retained search placements often have an immense impact on company culture, performance, and short- and long-term success, making this type of staffing decision a significant consideration for both the company and the staffing firm. By implementing a retained search, your business is committing to filling a position with not just an okay candidate but the right candidate who is the exact fit you need for your high-level position. Retained searches also send a strong message to candidates that your company is not taking the placement lightly and that the position is one of distinct opportunity.

IS&T IT Staffing Experts

Many of our clients choose IS&T for retained searches for high-level IT positions, as our decades of business experience in the field makes us uniquely qualified to address the needs of IT staffing at the C-level and executive level. IS&T has completed numerous retained IT searches in the Houston market, including but not limited to:

• CIO International Energy Services
• CISO Banking
• CIO National Law Firm
• CIO/CTO International Investments
• CTO Global Software
• CIO Retail Energy
• EVP Insurance
• VP PMO
• EVP Infrastructure
• CIO Logistics

A True Partner to Your Business

With the stakes as high as they are regarding filling high-level and executive positions, your business needs not just a staffing firm, but a true partner to help you reach your goals. As retained search experts, IS&T thrives at building a meaningful relationship with our clients. This allows us to get to know you, your business, and your exact needs so we can act as a true extension of your business when running our search.

When it comes to executing a high-level staffing search for critical hires, there are so many factors at play. It's not simply about finding a candidate who is qualified for the position. IS&T knows that it's essential that getting all of the details perfect are the key to a successful and thriving placement. From ensuring candidates are a good fit for your business culture to helping to manage the new placement within your existing executive dynamics, attention to detail is key. Our team works directly with your business to ensure everyone is on the same page regarding needs, expectations, and more.

Our retained search consultants are with you each step of the way, ensuring that you get the professionalism, quality, and experienced placement you expect and deserve – without the hassle, stress, and time commitment that is typically associated with conducting high-level staffing searches in-house. With clear expectations, a deep understanding of your needs, and upfront communication throughout the entire process, we're committed to getting your business through the recruitment process seamlessly. This dedication to our clients results in a higher success rate and a more satisfying placement experience for all involved.


We Bring Our Clients a Competitive Edge

For many executive level positions, businesses are often the ones that must compete for talent. This is different than other levels of staffing where typically many employees are vying for one position. When filling a CIO position or one of similar importance, it's often up to you as a business to not only find the right experienced, qualified candidate for the position, but also to grab their attention and get them to join your team.

At IS&T, we've got twenty years of Houston IT market experience and connections at our disposal, helping us to connect your business with many of the area's most sought-after candidates. Our experience in placing many C-level and executive positions allows us to know what it takes to get top talent to your business. Our team of staffing experts offers your business a competitive edge.

IS&T – Retained Search Experts in Houston
For over twenty years, IS&T has been helping businesses throughout many of Houston's top industries find the right talent for their needs. When it comes to retained searches, our proven record of success in placing high-level candidates in executive positions is just the beginning of what makes us the ideal choice for your business's staffing needs. We have a true understanding of what it takes to deliver staffing results that will not just meet but exceed your expectations. We pair our niche experience in the IT industry with decades of relationship building and a keen understanding of the staffing process to offer our clients next level talent.
Contact us
to get started and see how easy finding the right candidate can be with IS&T's retained staffing services.