OUTSOURCE YOUR HELPDESK TO IS&T 24X7

Unreliability and unavailability are just some of the common issues a small business might experience by relying on third-party IT helpdesk services. To avoid that, you may want to consider looking for another IT helpdesk services provider that guarantees availability 24 hours a day, seven days a week, preferably with a full US-based staff with expertise in providing level 1 support for your business or its remote offices.

Outsourcing IT helpdesk services can help small businesses save money and time. It makes sense for companies that are looking for a more reliable team to support their service desk or their application. Leading IT helpdesk services have a highly trained English-speaking staff that can provide reliable technical support to many organizations, including small business. IT helpdesk outsourcing can be a cost-effective solution for on-demand assistance for hire.

IS&T offers a fully staffed US Based, 24/7 helpdesk to customers who need a Level 1 support system for their business or remote offices, but either don't have the resources or simply want to outsource the job to professionals like us. If you are looking for a part-time helpdesk, support for your application or a service desk, you have come to the right place, and we can definitely help.

IS&T's highly trained English speaking technical support staff has assisted many organizations with IT Helpdesk outsourcing and can provide your company with the on-demand helpdesk for hire. The best IT helpdesk services for small businesses gives your business the following perks to your company: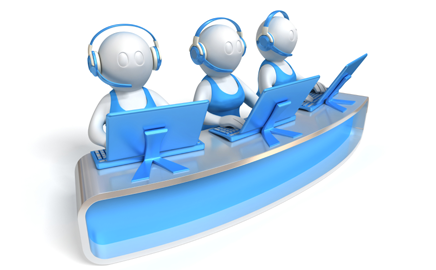 Round-the-clock coverage, even on holidays and weekends
Certified, highly trained IT helpdesk services staff that is based in the US
Simplified escalation to the IT helpdesk services provider or to your own organization for level 2 and/or 3 support
Support for Apple and Microsoft operating systems
Remote 'screen share' technology
Virtual desktop infrastructure and thin clients
IT helpdesk service for browsers and email applications
Support services for Microsoft Office and other leading third-party apps
Limited hardware or network troubleshooting services
Printer support and installation
IT helpdesk for mobile devices (i.e., tablets and smartphones)
User administration
Addressing malware and virus infections
Resolving desktop performance problems

One of the challenges in IT helpdesk services is round-the-clock availability. You want to make sure that technical support services are available on demand, and that the IT helpdesk can deliver quick, courteous, and reliable assistance and solutions. Most companies have difficulty finding a dependable provider of IT helpdesk services, but you can avoid the guesswork by choosing IS&T as your service provider. Our proven experience on IT makes us capable of delivering reliable and cost-effective helpdesk services to any small business. Even if you have your own IT staff, you can still hire our helpdesk services to free up some of their time, so they can focus on other important tasks for your business.
Meeting the 24 x 7 Challenge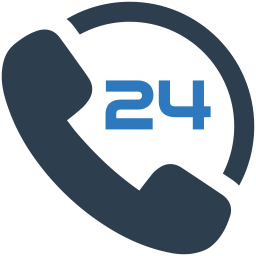 When your employees call for technical support, they expect a quick response, courteous service, and expert problem resolution. Delivering superior service and support poses economic and staffing challenges for virtually every company as it pertains to IT.

To consistently provide the best responsive customer service to your employees, you would have to staff a help desk 24 hours a day, 7 days a week, including weekends and holidays. This requires your technicians to be available around-the-clock and places a strain on the service delivery when they are sick or on vacation. Overtime pay, tired, less productive employees, and unwanted turnover can negatively affect your operation.

A Lower-Cost Alternative

With the IS&T Service Desk, your company would only pay a low fixed monthly fee at a fraction of what it costs to staff and operate an internal help desk. And your IT technicians can rest during nights, weekends and holidays while we do the work. IS&T achieves this through a partnership that has instituted extensive investments in process, training, technology and the economies of scale derived from spreading costs across hundreds of clients and nearly 20,000 end-users.

IS&T's Service Desk Advantages

IS&T is committed to providing the fast, courteous service and expert problem resolution that your customers expect and demand. Our proven U.S.-based Service Desk partner has nearly a decade of experience and stands ready to assist your clients with live, 24x7 branded support, offered 365 days per year. IS&T's certified help desk technicians receive regular training, coaching, and quality review to continuously sharpen their skills. And, they are backed by a team of professional supervisors and managers who ensure consistently excellent service delivery.

We also leverage a Client and Partner Profile System (CaPPS), which allows IS&T to create a seamless brand experience and become a natural extension of your organization. CaPPS immediately recognizes the caller and displays important user and machine configuration data alongside open and recent tickets. Our technicians can efficiently begin problem resolution without wasting your customers' precious time asking for basic information.

With IS&T, you receive additional peace of mind from a Service Desk backed by the industry's leading remote monitoring and management (RMM) platform, integrated with our world-class Network Operations Center (NOC). By the time your employee calls, we are often already aware of the problem and working to resolve it. Moreover, our Service Desk and NOC technicians share a common ticketing system, enabling both teams to tackle complex problems simultaneously and ensuring that both desktop and server problems are quickly diagnosed and resolved. Rest assured, even the most complex and difficult problems can be resolved—in a timely and efficient manner.

Service Level Options for your Business

IS&T offers 24x7 support 365 days per year including holidays. Our Service Desk support hours provided to your organization will vary based on the service level you select. All service levels are offered on a per end-user basis.

| | |
| --- | --- |
| Service Level (1) | Hours (2) |
| Business Hours (3) | 8:00 am to 6:00 pm |
| After Hours Only (4) | 5:00 pm to 9:00 am |
| 24 x 7 Coverage (5) | 24 Hours |
The IS&T Service Desk is only available for sites that utilize the IS&T Monitoring/Primary Server Care.
All hours are based on your organizations local time zone.
Business Hours are available to North American-based customers only.
After Hours Only applies to customers who provide daytime support themselves and choose IS&T to deliver extended support at night, on weekends and during holidays. After-hours coverage is not applicable to full-time workers on second or third shifts.
24x7 Coverage is for single shift workers who need extra support during off-hours such as nights, weekends, and holidays. 24x7 Coverage is per end-user and does not apply to use of a single machine shared by multiple shifts.

IS&T can help you to build a custom solution that meets your budget and needs. Contact us today for more detailed information and to speak with an account manager.