Click here to download the Houston Information Technology (IT) Salary Survey report
Report contains:
Titles
Annual Salary
Overhead (Taxes, Benefits)
Hourly Pay Rate
Gross Margin
Hourly Bill Rates
We would be happy to discuss your specific position and provide our market opinions.
Contact us
IS&T has spent over twenty years staying on top of IT salary data and hiring trends to ensure our clients and sourced talent are on the same page regarding salary ranges that are consistent with industry trends.

IT Staffing Trends
For businesses today, technology and the IT staff that supports it has provided an unparalleled value and benefit. Having quality team members backing your IT infrastructure is an essential piece of setting up your business for success. This has made the need for skilled IT professionals critical for IT strategy. As business owners continue to grow within their industry, their need for experienced IT staff only gets larger as well. As demand for their expertise increases, IT professionals can and have begun to expect higher pay, deservedly so. This means businesses that rely heavily on the talent and skill of IT personnel simply must keep an eye on the hiring trends and salary ranges within the IT industry if they hope to compete with other businesses seeking employees from the same talent pool. Offering a salary that is not consistent with industry trends could result in your business losing out on a top candidate. On the other hand, offering a salary that is far too high could backfire on your business's bottom line.
So how do you determine the right salary for any IT position? IS&T has kept up with the salary trends regarding IT-focused positions. Our team of expert recruiters have honed their ability to meet both the needs of the employee and the budget of the employer over decades of IT staffing experience. We're happy to pass on this wide range of knowledge and experience to our clients so they understand the expectations of the industry and can compete with other employers seeking out the same talent.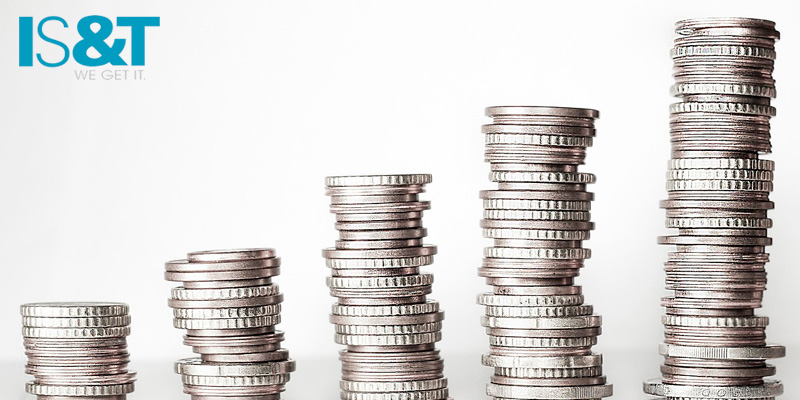 Determining IT Salaries
One of the first questions employers ask regarding salary when hiring for a new or existing IT position is, "How much should I offer?" Perhaps the position has not been newly filled in many years and you're curious what the going rate is now. Or maybe the position is new to your business entirely and your hiring manager is not experienced in creating offers for IT positions. Either way, it's important to not only offer competitive salaries but also to know from the get go whether or not your business has room in the budget for new positions.
The first thing to consider when creating salary ranges for your IT opening is that technology professions are meant for very skilled employees. IT employees support critical infrastructure and must be strategically filled to ensure both short- and long-term success. For a successful placement, you must ensure your IT professional is skilled, certified where necessary, and has the experience to fulfill the job duties. If the salary you're offering doesn't reflect that, it may be more difficult to fill the position.
Secondly, you have to consider what the job itself is worth to your business. Despite how skilled or un-skilled a position is, different jobs have different levels of value to businesses. Consider how impactful the position is to your business's success and pair that with the level of skill required to sufficiently fulfill it. By utilizing those details alongside industry expertise of hiring and salary trends, you can create a salary offer that is fit for your business's needs and the market of available candidates.
IS&T is here to help with the process of determining salary for any IT position you are currently in the market to staff. Our
recruiters
are able to provide industry insights on skillsets, certifications, salary ranges, and competitive methods to ensure each of our clients finds the perfect fit for their needs.

In Demand IT Positions
Technology positions such as IT have been in demand for decades, however recently the need has surged due to an increase in remote work, mobile application development, a need for a well-established online presence, and increased cybersecurity concerns. All of these factors combined mean that businesses throughout the globe are seeking IT talent for a wide range of positions. Some of the most sought-after areas in IT today include, but are not limited to:
• AI and machine learning
• Cloud computing
• Business Intelligence
• Engineers (DevOps, network security, cloud, software)
• Developers (full-stack, web, software, mobile, database)
• Cybersecurity
• Data Analytics
• IT administration
In order to find the best possible candidate for these types of in-demand roles, businesses have to offer competitive salaries. Otherwise, they risk losing talented IT professionals to other companies in the market. When working with IS&T, we take into account the hiring and salary trends of each type of role to ensure our clients and their offers are not lost in the shuffle of our competitive industry.

In Demand IT Skills & Experience
As technology roles have become increasingly important, so have the various skills needed to be successful in those roles. Businesses are beginning to value IT specific skills and experience more than ever before. Employers across the globe are in the market for IT professionals with in-demand skills such as:
• ASP.NET
• Cloud (AWS, Azure, Google)
• ReactJS and React Native
• Agile and Scrum
• SQL
• ITIL
• Java
• JavaScript
• Python
• VR/AR/MR/XR
When embarking on the recruitment process, it's essential for businesses to understand the going rate for professionals with these skills. IS&T helps business owners and hiring managers optimize their job offers to land top talent in a very in-demand industry.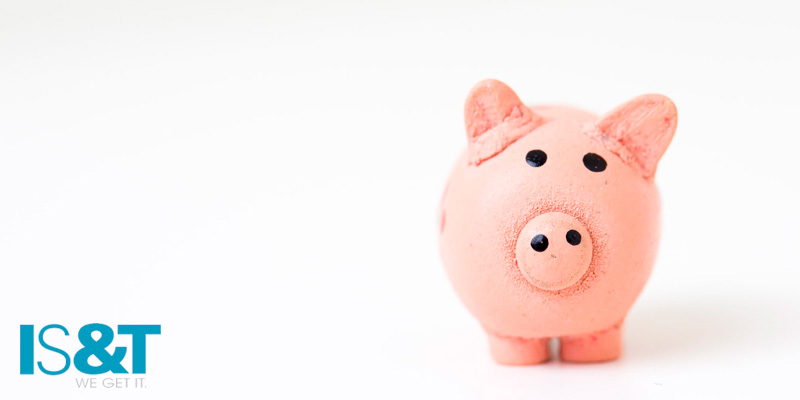 In Demand Industries
Although every industry values IT in some way, there are certain industries that have become more reliant on technology talent than others, driving demand for skilled IT workers. They include, but are not limited to:
•
Technology
– Businesses such as e-commerce, those that sell remote workforce products and services, hardware and software businesses, and more are reliant on top IT talent to help them succeed.
•
Healthcare
– With growing need for security and efficiency for telemedicine, patient online portals, and cloud computing, healthcare-based businesses are in need of reliable and experienced IT talent.
•
Financial & Banking
– As the financial sector embraces cloud computing and new technology tools such as AI, banking and finance institutions become reliant on tech talent.
•
Government
– With an increase in cybersecurity concerns and a growing demand for streamlined online services and operations, government institutions are seeking IT professionals to help upgrade outdated systems and manage a new landscape based in technology.
Regardless of what your industry is, when it comes to locking in experienced and skill workers for any IT position, it's important to remember the growing need for tech talent across all industries and adjust your salary and benefits offerings accordingly. IS&T can help you position your business as a key competitor so you don't miss out on quality candidates.

IS&T – Salary Survey
At IS&T we are committed to taking the guesswork out of IT staffing. Our comprehensive approach to IT staffing means more than just finding qualified talent. It also includes being upfront and transparent with our clients regarding what they can expect to pay for certain IT roles. Our annual salary survey report exists to help businesses understand what salaries a variety of IT positions command. The report contains:
• Titles
• Annual Salary
• Overhead (taxes, benefits)
• Hourly Pay Rate
• Gross Margin
• Hourly Bill Rates
Click here to download IS&T's Houston Information Technology (IT) Salary Survey Report
. If you have any questions regarding the survey, please feel free to reach out and one of our experienced IT recruiters will be happy to help.

IS&T – Streamlined IT Staffing in Houston
For more than twenty years, IS&T has been at the forefront of IT staffing through the greater Houston area and beyond. With decades of experience staffing IT professionals for roles in some of Houston's top industries (healthcare, energy, oil & gas, and more), our recruitment team has a keen understanding of the Houston IT market, the IT industry as a whole, and the techniques it takes to lure top talent to your business. We also know that a key aspect of this strategic staffing approach is staying competitive and on trend in terms of salary expectations throughout the industry.
Curious what your open IT position(s) should pay in today's market? Contact us today and let our team of experienced recruiters help. We're happy to discuss your specific position(s), provide our market opinions, and help you locate the IT talent you need.