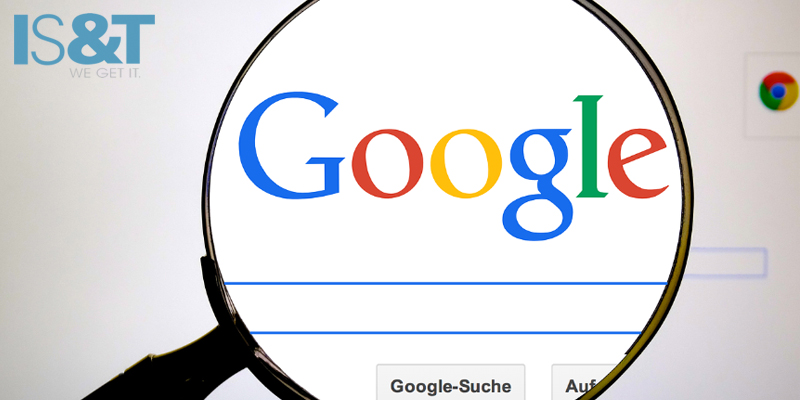 Regardless of a business's size or the industry in which it operates, ranking high on search engines like Google should be a top priority for every company. We can help you get there.
It is no surprise that search engines are the main way in which businesses are found by potential clients. However, unlike traditional advertising methods, ranking high on a search engine is more organic in nature, and as a result, more complicated to achieve.
Businesses looking to increase their web traffic and get more visibility and visitors via search engines must prioritize professional search engine optimization.

Search Engine Optimization
Search Engine Optimization, or SEO, is a process of utilizing proven techniques to make your website more attractive and visible to search engines. When done correctly, SEO should increase both the quality and quantity of your website's traffic from search engines like Google.
IS&T offers professional SEO services for businesses of all sizes to help get your website in front of web users. Our team of experts keeps up with the ever-evolving world of SEO to ensure your web pages are optimized based on the latest techniques used by Google to rank sites.

Specializing in All Types of SEO
To help our clients get the most out of their SEO, we specialize in a variety of SEO types and work with each client to determine which type(s) should be focused on.

Local SEO - Ideal for businesses that only operate locally, such as single-location service businesses, this type of SEO focuses on optimizing your webpage to rank higher in local searches. It also includes optimizing your "Google My Business" page.
Regional SEO - Although similar to local SEO, this type of SEO is more complex because it optimizes your webpage to rank higher within your state. It is ideal for state-wide business with multiple locations.
National SEO - This type of SEO is ideal for businesses that have locations or sell products nationwide. It includes optimizing the entire website as well as adding content and links consistently to maintain search engine rankings against national competitors.
Hybrid SEO - Some businesses fall into multiple categories of those listed above. For those businesses, hybrid SEO combines multiple types of SEO to give businesses as much visibility as possible in multiple regions.

Site Audits & Penalty Repair
If your business has experienced the negative effects of poor, low-quality SEO, IS&T can help. Our SEO experts assess your site with an audit of various on and off-site factors. For businesses who have been hit by a Google penalty, we offer repair services to help get the penalty removed. We help identify the issues and work to get your webpage on the path to recovery.

SEO Consulting
IS&T offers SEO consulting services for existing websites and websites that are in the building and design process. Our experienced SEO team can assess your business's unique needs and create an SEO plan to get your business more organic views.
Contact us
today to make your business's website SEO friendly.