When it comes to custom web design in Houston, TX, do not just settle for any company offering web design services. Choose a proven reputable and reliable Houston web design firm with years of experience in creating a one-of-a-kind app, database, and e-commerce solutions for various companies in Houston, Texas. IS&T is among the leading names when it comes to custom web design services in Houston. Our experts in web development and website design can help establish your online presence, making your business more appealing to potential customers.
We're a team of senior developers that go beyond the code. We consult, strategize, and map the best path forward for our clients. With over 17 years of experience developing hundreds of projects, we've created a process that gets results. Our process focuses on your business and project goals while allowing for flexibility and collaboration. As one of the top web design companies in Houston, we have the expertise needed to create a website that meets your unique needs.
Visitors to your website will only take a second to judge your business. This means you only have that much time to make a great impression and to prove that your e-commerce website is worthy of their time and attention. This is where a custom web design company like IS&T, a Houston web design firm, comes in. We have the skills, expertise, and tools to create a professional website that reflects your own company and make sure that your business provides a great impression every time.
Our custom web design services in Houston, Texas cover many areas, such as graphic design, web development, content, and page layout. When you work with a good web design company her in Houston, you can be sure that every aspect of your website is customized. A custom web design can help in your branding and
Search Engine Optimization
efforts, too, aside from making your business appeal to your target audience.
Our custom web design specialist in Houston will also make sure that the website is accessible through any platform. They will develop designs that have excellent UX and make for a mobile-friendly website that will load properly on mobile devices, so you can continue to engage users who prefer to use their tablets and smartphones. The process of customizing web design starts with identifying your needs. It is also an important step in ensuring that your database requirements are covered by the web design team in Houston. Rest assured—our web design specialists will be working closely with you to ensure optimum results and that all of your web design requirements are met.
It is important to pick a web design firm that can tailor their services to meet all your requirements. When choosing a web design company in Houston, TX, or anywhere, make sure they have proven and extensive experience in what they do, particularly in creating a custom database, web, and app products. Our designers have a passion for developing websites that incorporate all your branding, like your logo and colors, as well as any other brand specific design elements. Our goal is to use the latest technology while still keeping search engines like Google in mind while delivering an amazing web presence that supports conversions and marketing efforts of your brand's visions for an online digital presence. We have worked with many brands and are here to bring the brand vision that your CEO has in mind and make it a reality.
From minor tweaks to major overhauls, our team can help you at any stage of your
website development
. Tell us your business goals and budget, and we'll tell you what makes the most sense for your company. We develop everything from simple brochure websites to custom advanced websites, so we can help you in every step of your business growth.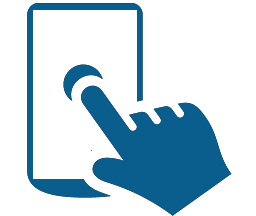 Whether it's managing or upgrading your existing website design to building a completely new web application, we've helped many companies develop cloud-based solutions to make their businesses more efficient. We've built project management systems, content management systems, manufacturing platforms, websites with POS & Inventory management, SEO-driven systems, and more. We love the challenge of something new and are very solution driven so you give us your objectives and we will deliver!