Every business, including yours, needs custom web development services from Houston, Texas to make their website stand out and to help them keep up in a competitive industry. It's always a good idea to turn to a web development company in Houston to develop customized websites and database solutions. You need a custom web or web app developer from Houston TX, as this kind of professional has local expertise required to understand businesses that success here.

IS&T is a web development company in Houston with over 22 years of experience as a website developer. Discerning businesses from Houston, Texas rely on our web development services in Houston to build their website from scratch or rebuild or redesign their existing website to make it more flexible and easier to integrate with newer technologies, like a mobile app. Our web design and development solutions in Houston are customized to meet the unique needs of every business and industry.

Through custom web development, your own organization in Houston can have web applications that can serve a variety of unique and complex functions in your business. IS&T lets you work with a web development team that can design an app for specific departments, and line-of-business solutions that can be scaled. By hiring our web development company in Houston, you can develop and design platforms that raise the web and user experience to another level.

IS&T Design is a full-service website/application development and design company located in Houston, TX, equipped to address all technological issues, including website development and backend systems for Content Management System (CMS), Corporate Identity, Graphic Design & Branding, and full E-Commerce shopping cart solutions.

One of our strengths and "claim to fame" is our Custom CMS (Content Management System).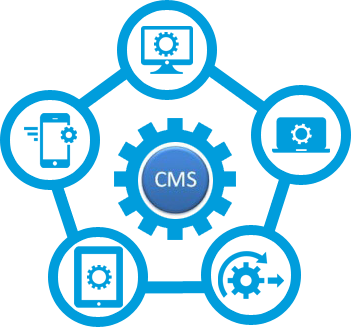 The right CMS will pay for itself— immediately. No more maintenance bills and paying for a "Webmaster"! If you just want to edit the news on your home page or update every page on your site, add products to your cart and create photo galleries, we give you the tools to do so. Most updating is as easy as sending an email or using the basics of Microsoft Word or Outlook. You'll only have to pay us for the hard stuff. You will easily be able to update the site yourself, from any computer with a web browser and an Internet connection. Imagine the cost savings of not having to pay a "web person" every time you need something done.

E-commerce has been a big buzz word for quite a few years now. We can make the whole process of e-commerce (selling things online) less complicated by sitting down with you and planning the different stages and learning about your business needs. We would learn all about your business model, processes and requirements... then apply what we have learned to a site which will be designed in concurrence with your specific needs. We can advise you on whether taking credit card payments online is your best option or whether you should consider other avenues.  We can also help you get that merchant account set up so you can accept online payments.

We offer a variety of options to provide online ordering facilities for our clients. Unlike the majority of shopping solutions, our solutions are designed to be totally customizable and focused around YOUR business. We can integrate your website using any of the following tools:
PayPal
Swoosh ePay
iCheck Gateway
2checkout
Authorize.net
Verisign

and many, many other third party products
We are proficient and competent in all of the following solutions:
Web Development of custom systems and applications
Content Management Systems (custom or existing open source solutions)
Full-Service Website Development & Design
Web-enabled Databases development and Applications
Web application development, Business to Consumer Web Sites
E-Business and E-Commerce-enabled Web Sites development

Simple "Static" Sites or Complex Interactive Sites development

Logo Designs
Click here to see our Website Development portfolio.

Our web development and mobile services include:

Website Development using Flash, HTML, CSS, HTML5, PHP, .NET, XHTML, Javascript
Interactive Websites, Custom Web Application development
Graphic Design/Logo/Brochure Design/Mobile Apps
Web Database solutions, Client-Server software, Shopping Carts
Web-based Intranets and Extranets
E-Commerce, Helpdesk, Live Person, Chat Applications
Website Translation, Bulletin Board, FAQ's, Blogs
Domain name registration
Website Hosting (Linux and Microsoft IIS)
Digital Marking including Search Engine Optimization  (SEO) and Search Engine Marketing (SEM)
Website Branding and Positioning - Digital Marketing
Website Maintenance
Upgrades of second-generation websites or enhancements for mobile-friendly responsive