Everything you ever needed to know about our Custom Website Development and Database Solutions…built JUST for YOU!
IS&T's Design and Development department is at the pioneering forefront of cutting edge web development and is conveniently located in Houston, TX. Having proudly served businesses in the Houston area for over a decade, IS&T is renowned for developing customized
website design
and need a main database development page or beef up
database solutions
for our great clients. IS&T custom web application development services can help organizations make web applications to serve a variety of complex and unique business needs: from departmental and line-of-business applications to extremely scalable public-facing customer and business web applications. Work with our solution architects to help you design and develop solutions that raise the user experience to a whole new level.
Our diverse range of services includes analysis, design, programming, hosting and installation, backed up with unparalleled ongoing support. We focus on the most popular Microsoft and Open Source technologies utilizing the most current design tools. IS&T specializes in user-friendly CMS solutions.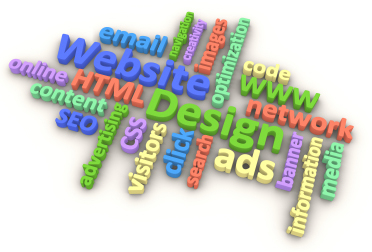 At IS&T, we understand that your business needs are critical and usually time-sensitive. Our best of breed IT team of technical specialists are available when it matters most - during your business hours. We offer unmatched collaborative communication via email, toll-free telephone and in person!

We are the invisible driving force behind our client's Web Development' success
Our expertise includes building solutions for both Web and E-Commerce applications. We specialize in Microsoft technologies such as .NET, SQL Server, Access and many others. Depending on your needs, we also offer competence and extensive knowledge of Open Source technologies, PHP, OSCommerce, MIVA, Magento, WordPress, MySQL, JavaScript, HTML, AJAX and more.
As a Web Development Company In Houston, we Look Beyond Today's Technology
IS&T is always focused on ensuring you are set with technology for your business needs in the future and not just today. While technical expertise is critical, the methodology and processes used in software development are equally vital. Leveraging our proven "4D" Methodology, IS&T delivers meaningful, quality and robust software solutions on time and within budget. Easy to maintain solutions are the key, all while reducing the total cost of ownership

Creating a professional website is never 'trial and error' when you choose to partner with IS&T
Our clients range from small to large, and the project is never too "big" or too "small". Our proven industry expertise, flawless methodology, and talent for getting the job done have been the hallmark of our firm for many years. Regardless of the size of your company, we can work with you to find the right solution.
Contact us today
to find out more about our simple to use and well-made web applications that meet your exact business needs.