IS&T has leveraged over twenty years of Houston IT market knowledge to conduct numerous successful contingency searches for top talent throughout a variety of Houston's top industries.

Although technology, the landscape of Houston business, and styles of recruitment and employment have changed over time, one thing that has stayed the same for modern businesses is the need for quality and experienced talent. For a successful placement, you need more than just a candidate who is qualified for the job – you need someone that fits seamlessly into your company's unique business model and culture.

At IS&T We know how valuable a quality hire is to both the short- and long-term success of your business. In addition, we know how detrimental a bad hire can be to workplace productivity, team relationships, and company morale. That's why we've spent over twenty years honing our recruitment skills and building quality business connections throughout the greater Houston area. By providing high-quality staffing solutions to businesses throughout Houston for decades, we've established a solid relationship with professionals throughout the city and paired that with a proven recruitment method, allowing us to bridge the gap between open positions and excellent hires.

Houston Recruiting

As the fourth largest city in the nation, Houston is not only home to millions of people but also to some of the most successful Fortune 500 companies. In addition, a nearly countless number of small, medium, and large businesses are growing, thriving, and seeking top talent in the city. A global epicenter of commerce, healthcare, technology, retail, oil & gas, energy, and more, Houston is a competitive metropolitan area bursting with candidates and companies looking to hire them.

At IS&T, our recruiters have over twenty years of Houston-based experience, making us well-positioned to source talent for job opportunities across all areas of IT in a wide variety of industries. Whether you're looking to fulfill an IT management position at one of Houston's major healthcare centers or seeking a top programmer for one of the city's energy giants, we aim to not only meet, but exceed our client's expectations for contingency search acquired talent.

Why Choose a Contingency Search?
In recruitment, a one-size-fits-all approach doesn't work. Every position, every company, and every industry have different needs. For some business needs, a
retained search
is the right option. For others, a contingency search is ideal. What's the difference? A contingency search is ideal for clients looking to fill lower to mid-level positions. Although businesses can choose to work exclusively with one
staffing firm
for their search, many contingency searches are executed with a variety of firms to maximize the possibility of filling the position. With contingency recruitment, you don't pay any fees unless a candidate is placed in the position. At IS&T, our goal is to prove to our contingency search clients that we're the best in Houston when it comes to performing highly effective searches. Regardless of what position you're looking to fill, we aim to provide the best possible match for your business.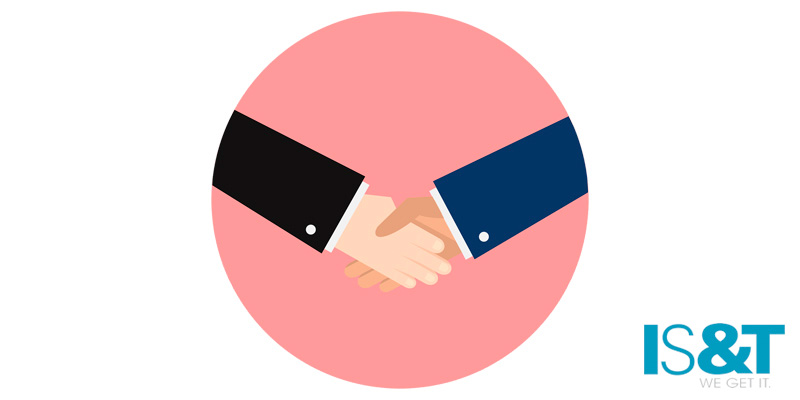 Contingency Search – Types of Positions

Contingency searches can work for a variety of positions, including full-time, part-time, contract, temporary, and temporary to hire situations. Often contingency searches are best for positions that are not immediate needs or those that have an extremely high impact on the overall operations of a company, such as a board member or a CEO. Regardless, contingency searches help to fill positions that are essential to business success because as every business owner knows, every position matters. Contingency searches are ideal for low to mid-level positions as opposed to high-level or C-level positions. Retained searches are more tailored for executive level openings and, as a result, are more of an investment. However, just because a contingency search is often considered cost-effective, it does not mean they are less effective. IS&T is dedicated to finding all of our clients the ideal employee for their needs, regardless of which style of recruitment they choose to partner with us on. Our recruitment team has built over time a significant contact list throughout Houston to better match the best talent with the businesses who need them.

IS&T Staffing – Experts in Houston IT Contingency Searches

Many of IS&T's clients choose us due to our decades of business experience filling IT positions throughout a wide variety of specialties and industry. IS&T has managed numerous IT search and placements in technical areas including, but not limited to:

IT Management
• Infrastructure
• Application
• PMO
• Security

Applications / Programming
• .NET / JAVA / PHP
• Web
• UX/UI
• Database - Oracle / SQL Server / Basis / DB2
• Security
• ERP

Infrastructure
• Cloud
• Virtual Servers / Desktop
• Networking
• Security
• Support - Helpdesk / Desktop
• Storage
• Mail / Collaboration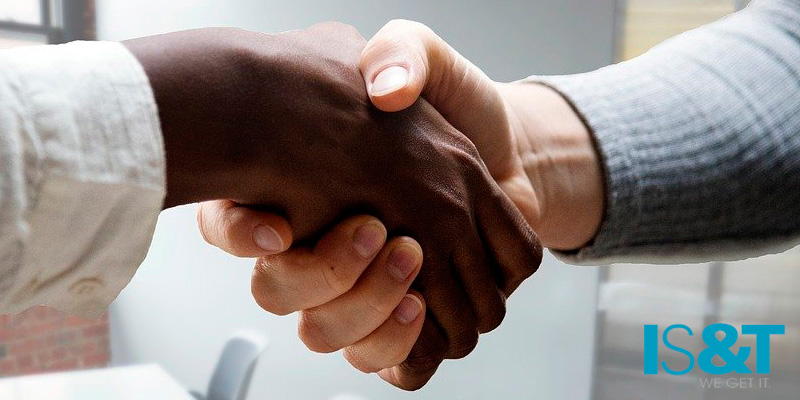 Filling the Specific Needs of Your Business

When you begin a contingency search with IS&T, you'll work with one of our recruitment experts to go over the specific needs of your business, the expectations of your business model and culture, and other important details that are essential to the right placement. Then we set out to find the ideal candidates for you to consider. We do so via our wide network of professional contacts that has been cultivated over more than twenty years. We use our industry specific knowledge of business IT needs to make sure that the candidates we send your way are more than equipped with the skills, experience, and IT knowledge necessary to fulfill your needs.

Contingency searches are recruitment deals between a business and a staffing firm that are just as they seem – contingent upon a successful placement. Because our team doesn't take payment until you see your position filled with the perfect candidate, we aim to find you the talent you need as soon as we can. We know how valuable proper talent is to the success of your business because we've spent the last two decades finding Houston's best professionals for companies large and small.

Set Your Business Apart from the Competition with IS&T's Approach

Anyone can hire in-house, via online postings, or through recommendations from business contacts. But not every business has the depth of contacts, decades of experience, or specific expertise regarding recruitment like the professionals at IS&T. With a contingency search through a proven staffing firm like IS&T, your business is not only relieved of much of the stress associated with the recruitment process but also more likely to land an ideal candidate. For a competitive edge that will set you apart from competitors in your industry, having a reputable recruitment firm on your side can help.

IS&T – Contingency Search Experts in Houston
For more than two decades, IS&T's contingency staffing experts have helped countless businesses find the talent they need. Whether temporary, temp-to-hire, contract, or full-time, we locate Houston's best IT employees using our solid business relationships, unique understanding of Houston's staffing market, and dedicated approach to the recruitment process to meet the individual needs of each client. Why waste time hunting for talent when our contingency staffing experts can handle it for you?
Contact us
to begin your contingency search and see how easy finding the right candidate for your business can be.