Is your data secure? Would it survive a disaster? Can you afford to take a chance?

Watch a short video below examining some of the key reasons why Data Backup and Disaster Recovery has become a huge importance in this day and age of technology.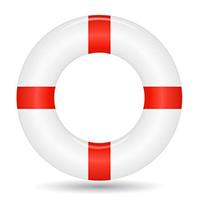 You Can Trust Your Data Recovery & Disaster Recovery Needs to IS&T In Houston

Any seasoned IT person will tell you, there are two types of customers - those that have lost data and those that will. The only question is when. With IS&T's BDR solution, you can have peace of mind knowing all of your data is continuously archived, redundant, and ready to restore at a moment's notice, even after a major disaster.

Some common questions that come up when it comes to data recovery after a disaster
How secure is your data?
Will recovery be an easy process in case of a disaster?
Do you have a backup of that data?

You do not have to worry about data recovery in Houston when you get IS&T to provide all the data backup services you need. We will customize the data recovery process to suit the unique needs of your business in the event of a disaster.

Don't Underestimate the Importance of your Business Data

Your company's data is one of its most valuable assets.

Over 80% of businesses don't have a reliable backup solution. That means 80% of all businesses aren't protecting one of their most valuable assets - their data. Think about it, your company's data is the culmination of your entire staff's work over the years. The cost of restoring data on a malfunctioning hard drive is astronomical and never guaranteed (hey, when it's broke, it's broke!). We've all heard the horror stories; but ask yourself, how secure are your backups?

Our data recovery service is available to all organizations in Houston, particularly those who need a reliable and trustworthy provider of data backup and disaster recovery solutions. Losing your data can breach your security and affect your productivity. Only a good backup and disaster recovery solution in Houston can eliminate your worries when you know that your data is protected and can easily be recovered, even after a huge disaster.

More than 80% of businesses in Houston lack a dependable way for backing up their data. This puts them at risk of losing some of their most valuable assets and compromising their security. You do not have to be one of those high-risk Houston businesses. We understand how important your data is to your business in Houston, and that is why we will work closely with you to provide the best recovery and data backup solutions that will protect your information and your reputation.

Regardless of your type of business, your data is vital. You have invaluable, irreplaceable information to which you need access at any given moment; information that is constantly being changed and updated.

Not just backup... this is Business Disaster Recovery

Sleep well at night knowing your data is ALWAYS safe.

Often, business owners are well aware of the fundamental necessity of data backup. If you've suffered from data loss, then you already know its value. Whether you use the old antiquated tape drives to regularly backup your server, or another type of external storage, or maybe you use an online service like Mozy or Carbonite and think that works...and worse yet, do you backup to a portable drive and "take it home sometimes"? If any of this sounds like you...then you know that the costs of the backup device are well worth it, tenfold. However, data loss still amounts to massive downtime as you wait for the backup to be restored. Wouldn't you rather it only took minutes away from your productivity, instead of hours or days?

Our bullet-proof system not only backs up your data as low as every five minutes but in the event of a server malfunction, it can assume the role of that server, while still performing incremental backups (virtualized server that is the server that failed). This means your network is still up while your server is being fixed and parts are being ordered. Don't think of it as merely a data backup solution, but as a complete fail-safe disaster recovery solution for your servers. We call it the Backup/Disaster Recovery Device (BDR). When your server is repaired or replaced, regardless of the new hardware, the BDR Device can perform a bare metal install to make your infrastructure in-house redundant once again.

To ensure that your data is protected in any disaster, the BDR encrypts and archives your data at our two off-site data centers (one on the East Coast, one on the West Coast) incrementally. This is the ultimate, iron-clad solution for data backup and disaster recovery! Your files are always accessible at a moment's notice and can be restored easily.

Check out this video for more:

Product Features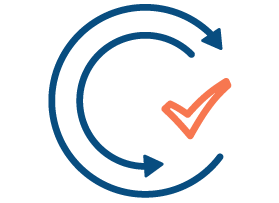 Hardware Upgrades
IS&T BDR devices now come standard with Solid State OS Drives for improved speed and reliability, Hot-Swappable Drive Bays for easy scalability, and RAID for added redundancy.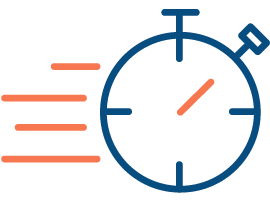 Instant Virtualization On-Site and Off-Site
Backups can be virtualized locally to the BDR device or to the secure IS&T cloud, instantly, with the click of a button. This unique feature is a key component to intelligent business continuity. Should a local disaster occur, a business can continue as usual in the IS&T cloud.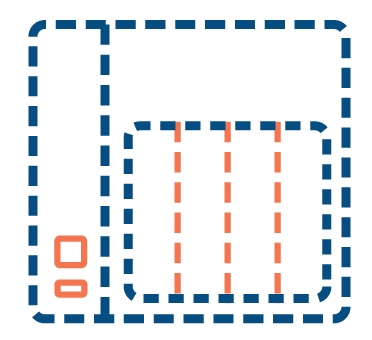 Multiple Appliance Platforms
IS&T BDR's now support VMware as an appliance platform. Our Intelligent Business Continuity solution can now be purchased as a virtual appliance on virtual infrastructure in addition to our physical hardware.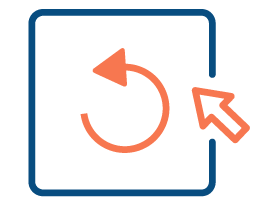 Image-Based Backup
Using image-based backup allows the BDR to take an image (ie: picture) of an entire system, not simply individual files or applications. This contributes to a superior Recovery Time Objective (RTO) and the ability to boot virtual machines. Image-based backup is an integral component of Intelligent Business Continuity.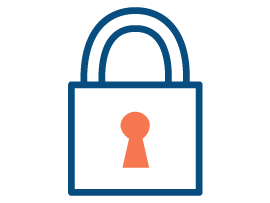 Encryption
All data is protected by AES 256 encryption both in transit and in the cloud. Additionally, users have the option to encrypt data locally, and pass phrases can be specified per appliance or per protected machine to meet compliance regulations.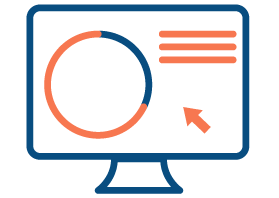 Centralized Management
Power is nothing without control, and the IS&T BDR offers a meticulously refined toolkit for device and account management. A single pane of glass is used to configure devices, schedule backup reports, monitor off-site amounts, set up alerts and more.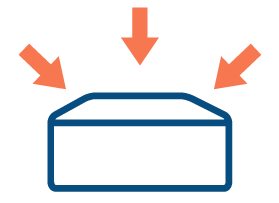 Advanced Deduplication and Compression
All data sent off-site is compressed using LZMA2 compression to ensure maximum efficiency and provide a stellar user experience even in low bandwidth and high network traffic environments.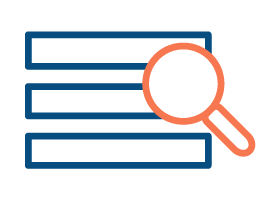 eDiscovery Software
eDiscovery gives IS&T BDR users the ability to perform granular recoveries from Microsoft Exchange Server and Microsoft Office SharePoint Server. Powered by Ontrack® PowerControls™ from industry leader Kroll Ontrack, eDiscovery makes it easy to search documents, emails and attachments by keyword and restore exactly what you need.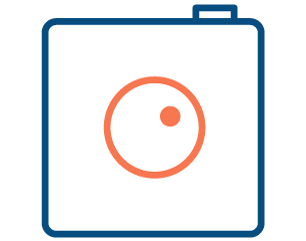 ShadowSnap™
IS&T BDRs utilize the image-based ShadowSnap™ agent, developed in conjunction with StorageCraft. ShadowSnap is based on the premise of dual backup engines: application-aware VSS by default, with the engine as a safety net. ShadowSnap is particularly useful in performing bare metal restores as it supports dissimilar hardware.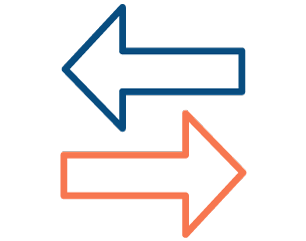 AgentSync™
AgentSync is the IS&T BDRs proprietary technology for quickly and efficiently transferring files to and from the cloud. It allows users to prioritize server backup order, pipeline recovery points and set up multiple agents to sync off-site simultaneously. This provides greater data integrity, reduces network traffic, and keeps off-site backups up to date.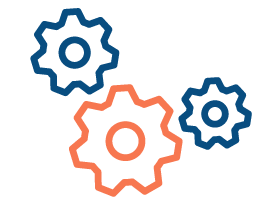 Broad Operating System Support
IS&T BDR supports Microsoft Windows operating systems for almost any Windows PC or server that is still in production today. Support currently ranges from Windows 2000 to Windows 8 and Server 2012. Granular recovery is also available for Exchange and Sharepoint servers.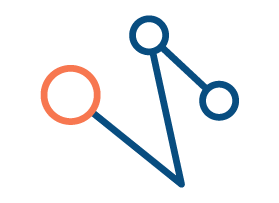 Bare Metal Restore
Restore full machines quickly and efficiently through our USB Bare Metal Restore process. Go from physical machines to virtual (P2V) or vice versa with our unique dissimilar hardware tool that allows for maximum flexibility when restoring. No drives or cables needed as the system can run completely over the user's network. IS&T BDR uses the latest networking technology to increase speed and performance.