PHP is a robust and extremely popular server-side language that is one of the most popular open source programming languages for dynamic web applications in use today.
IS&T
can be your partner in PHP and software or application development. PHP is a highly popular and robust server-side open-source programming language for dynamic web applications. With MySQL, Linux, and Apache, they are collectively known as LAMP stack (Linux Apache, MySQL, and PHP), the preferred platform for the rapid development of a scalable reliable, secure, and low-cost web application for small, medium, and large-scale online applications and websites.

IS&T is a Custom PHP Application Development & Design Company
As experts in software development, we recommend PHP application development for its ability to be compatible with almost any online platform. MySQL itself is ideal for accumulating large amounts of information in an easily accessible structured design. When combined, you get an appealing application with speedy development and fast deployment.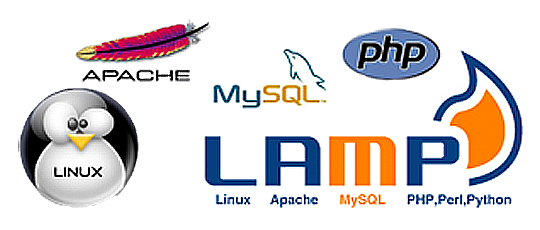 PHP is unique because of its ability to function in almost all platforms and MySQL helps to accumulate large amounts of information in a structured form for easy accessibility. All of this combined makes the PHP/MySQL pairing extremely appealing. MySQL is the world's most popular open-source database software, with over 100 million copies of its software downloaded or distributed throughout its history. With its superior speed, reliability, and ease of use, MySQL is the solution of choice for dynamic database driven websites (where people often come to get fully customized information). Site owners can also use the functionality MySQL provides to add information and updates to their websites when required and retain more traffic to their website. In this highly competitive, constantly changing economic trend, PHP/MySQL has become one of the most popular and fastest-growing technologies for building dynamic web pages and applications.

Why choose us for custom PHP application development?
Did you know that PHP has an over 80% market share as a popular platform for
web application development
? PHP is preferred by global organizations such as Wikipedia, Facebook, and WordPress for app development. In a highly competitive business landscape, it is more important than ever to consider solutions like PHP application development to keep up with the competition to remain future-proof. PHP and MySQL continue to be one of the fastest-growing technologies for creating dynamic software and apps.
Get in touch with us for PHP development and design services. As an experienced PHP development company, we maintain a client-centric approach to software and PHP application development to enable us to create any dynamic and robust custom mobile and web application with your needs in mind. Our PHP application and
software development
experts can provide you with the following solutions: