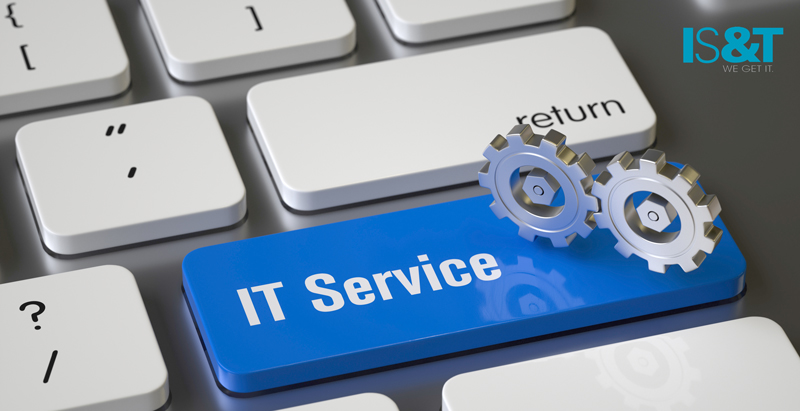 As one of Houston's top managed services and solution providers, IS&T offers a wide array of professional IT services that help clients' businesses operate at a high level of performance.
Our unrivaled level of customer support and service paired with our expert knowledge and relationships with premier partners allows us to offer the best in IT services, ranging from web design to web hosting and beyond.
With over 20 years of experience in IT Services, IS&T is Houston's go-to for the following services.
Network Security
Hardware & Software Procurement
Web Design & Custom App Development
As customers and clients across all industries increasingly turn their attention to business' online presence, quality web design and custom apps must become a priority for every business owner.
From an attractive, functional website to custom applications and beyond, custom web development helps businesses across all industries stand out from the competition.
With 22 years of experience, IS&T is a full-service website/application development and design company that specializes in custom CMS (Content Management Systems), e-commerce, and custom web applications.

Network Support
Regardless of industry, most companies rely on their network for day-to-day operations. When there is a network failure it could mean downtime and lost profits. By hiring network support specialists, businesses can save time, save money, and avoid these potentially devastating network outages.
IS&T offers professional remote and online network support to guarantee that your business is online and running at peak performance 24/7/365. In addition to fixing network emergencies, we offer our clients ongoing maintenance which proactively prevents future issues.
Network Security
In today's world of advanced cyberattacks, which can cause devastating, irreparable damage to a business's network and infrastructure, antivirus software is not enough to protect businesses from threats. That's where professional-level network security comes in.
IS&T utilizes the most advanced cybersecurity technology to provide our clients with unparalleled protection against cybersecurity threats. Whether malware, exploits, or live attacks, IS&T can protect your network against attacks, detect potential threats, and immediately respond to attacks, protecting your business from damage.
VPS (Virtual Private Servers)
The future of web hosting is in the cloud. As technology continues to evolve, businesses are turning more often to virtual private servers (VPS) for hosting services due to the flexibility, stability, and performance they offer.
VPS bridges the gap between shared hosting and dedicated server hosting, offering the control of dedicated servers with a similar price point to shared hosting. VPS hosting eliminates excess hardware, software, and bloatware costs, making it an excellent choice for small to medium-sized businesses across all industries.
IS&T offers VPS hosting as well as dedicated hosting. All of our hosting services are handled by our trained and experienced server engineers and include around-the-clock support.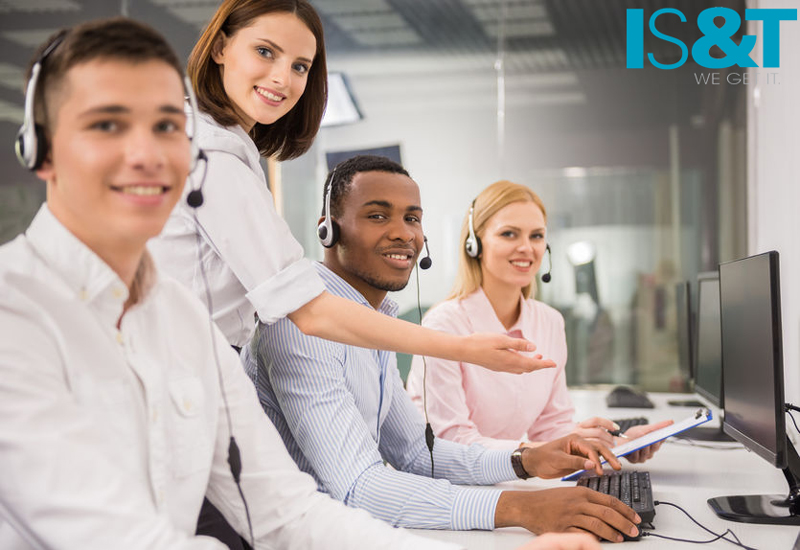 Help Desk Services
When your company has an IT issue you need assistance that is quick, effective, and reliable so you can get back to assisting clients and running your business. Whether the issue is as simple as trouble with a printer connection or as complicated as malware and virus infections, 24/7 help desk services can help businesses solve problems quickly.
IS&T offers on-demand, Houston-based help desk services from certified, trained IT professionals. We help businesses save time and money by providing experienced level one support.
In addition, IS&T can act as your business's help desk. With our Client and Partner Profile System, we create a seamless brand experience for your clients, offering 24/7 service and support at a fraction of the cost of hiring an on-staff, internal help desk.
Backup and Disaster Recovery
Data is arguably one of most business' most important assets, and yet many business owners aren't fully aware of the negative implications data loss could impose on their business until a disaster occurs.
From sensitive customer information to confidential reports to important documents and beyond, data encompasses a huge percentage of business functionality and security. As businesses today increasingly rely on technology for the success of their day-to-day business operations, the value of proper data backup and recovery solutions is priceless.
At IS&T our data backup and recovery team in Houston ensures that our clients' data and infrastructure is continuously archived, protected, redundant, and available for restoration at any time, even following a significant data loss or disaster.
In the event of a malfunction, our Backup/Disaster Recovery Device (BDR) acts as a comprehensive, fail-safe solution to get clients back up and running in a matter of minutes, not days.
Hardware/Software Procurement
In order to get the best possible performance out of your business's IT, you need the best possible hardware and software.
Whether updating your existing equipment with new software or upgrading your business's hardware needs, IS&T offers professional hardware and software procurement services.
Our professional staff of IT experts consults with you to determine your business's specific hardware and software needs. By having relationships with premier partners, we offer the highest quality products at the best possible price.