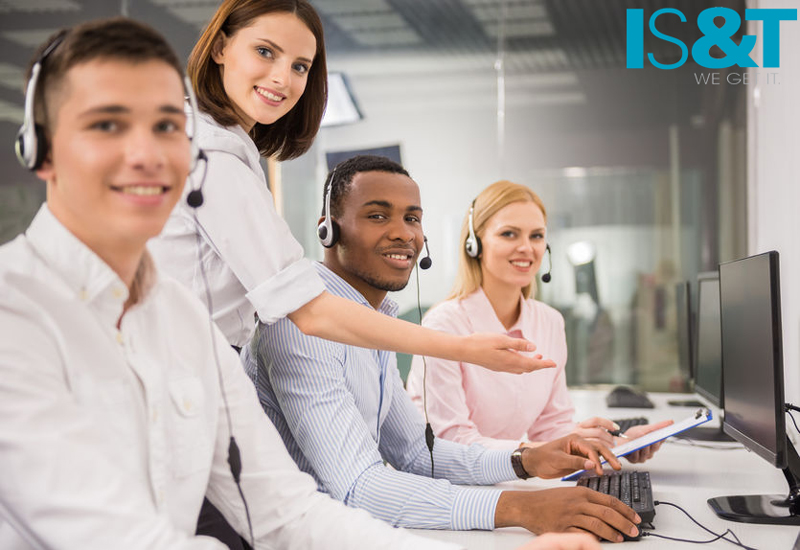 As businesses grow to rely more heavily on technology, quick, effective service and support becomes a growing need.
In the event of a network issue, email outage, or virus or malware attack, business owners need fast support that can help get things back up and running. In addition to larger issues such as these, many businesses find their employees need assistance with day-to-day issues such as printer and new computer set-ups, Microsoft or Apple operating system issues, and confusion regarding third-party applications.
Outsourcing A  24/7 Help Desk
Many businesses find themselves turning to a 24/7 IT help desk, an on-call, round-the-clock service which connects users with experienced technicians who can diagnose and fix issues swiftly.
Outsourcing IT support services has become increasingly common, as outsourced help desks offer benefits such as reduced operating costs, quicker response times, and expert-level support. Even for companies that have an on-staff IT team, outsourcing help desk needs allows more time for on-staff IT employees to focus on their core responsibilities.
With outsourced IT help desk support, businesses get the service they need when they need it. All while saving time and money.
When searching for a 24/7 IT help desk support provider, consider the following five factors.
Support Availability
Location Of The Help Desk Service
Excellent Customer Service Reputation
Services They Offer
Proven Experience
Let's go into each of these with more detail!
The Help Desk's Support Availability
There's no way of knowing when an IT issue is going to occur. As reliant as businesses are on technology, the effects of an IT problem can be very damaging to a business's productivity. When an IT issue occurs —- whether on a holiday, on the weekend, or during overnight hours — business owners need quick, efficient support which they can rely on to get their IT services back up and running.
That said, having help desk support that is available 24 hours a day, 7 days a week, 365 days a year is a must for businesses. Nothing beats the peace of mind of reliable, timely support. 24/7 help desk support means your business gets the help it needs when it needs it, no matter what.
Location Of The Service
Many providers that offer 24/7 help desk services outsource their solutions overseas. While this may lower costs for the help desk service providers, it often causes issues that can affect a client's customer service experience. Outsourced help desks often result in longer wait times, long conversations, and more need to escalate users to higher-level support.
Finding a US-based IT help desk helps avoid language barriers and puts users in contact with IT professionals who have a deeper understanding of the technology. In addition, finding a help desk that is based in your city can be helpful in the event your IT issue requires on-site service.
Customer Service
When dealing with an IT issue, the last thing users need is a frustrating, complicated conversation that leaves them more stressed than they were before. Businesses should prioritize finding a help desk provider with a great reputation for customer service.
Help desk support staff should be highly trained and experienced in their field and be focused on providing customers with excellent care and understanding. Customers should feel that they are in good hands and trust that their help desk representative has their best interest in mind.
The best way to find a 24/7 help desk provider who will give great customer service is to look into the business's reputation. How long have they been in business? What do their current clients say about their help desk experience? Knowing your business's IT needs are in trusted hands offers unparalleled peace of mind.
Services
Every business is unique. Help desk services should be as well. When looking for a 24/7 help desk support provider, be sure they offer a range of services that not only work for your business now but also are scalable to handle your business's future needs.
Be sure to choose a provider who has a wide range of service offerings including variable service levels and other features that may benefit your business as it grows.
One option that businesses may want to implement is the private labeling of help desk services. Ask your 24/7 help desk provider if they can provide branded, private help desk services for your customers. With a seamless brand experience, you can begin offering your customers 24/7, 365 support. By outsourcing your own business's help desk, you'll increase your level of support for your customers at a much lower cost than creating an in-house support team.
Proven Experience
During an IT issue, you want your employees to be supported by a help desk professional who is experienced and trained in fixing a variety of IT issues.
When searching for 24/7 IT help desk support be sure the provider has a proven track record, years of experience, and established processes that they use to ensure efficient, effective service and support.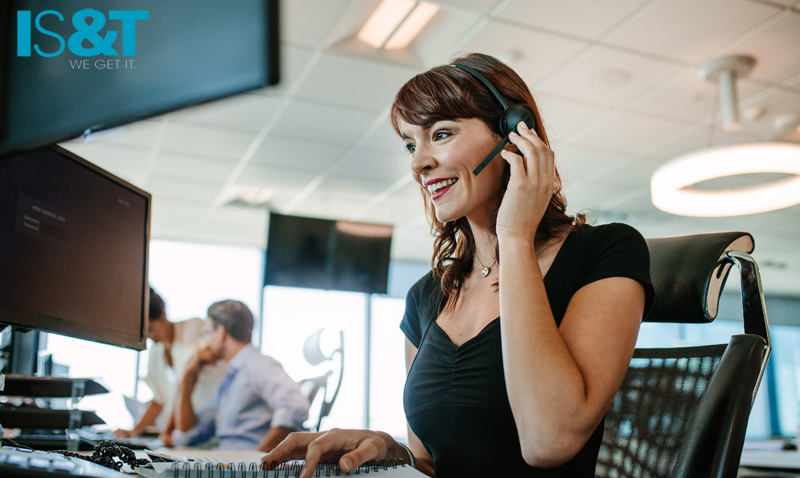 If you're in need of reliable, experienced 24/7 help desk support, contact IS&T today. A Houston-based IT managed services provider with over 20 years of experience, we offer custom help desk solutions for businesses of all industries.
Whether you are looking to outsource your own 24/7 help desk support staff to better support your customers or are hoping to find a reliable IT help desk support provider for your employees, we offer customizable, variable service options to meet a variety of budgets and needs.
Contact IS&T today to see what we can do for your business. Our Helpdesk support services are located in Houston, TX.