When it comes to managing your business's IT needs you have options. You can choose to partner with a single independent technician, you can hire an in-house IT tech, or you can outsource to a team of IT specialists. So, which is right for your business? Nearly every business has asked themselves that very question when assessing their IT operations and adjusting as needed. As with any business decision, there are benefits and downsides to each option, and those pros and cons are often based on the unique circumstances surrounding your business's structure and IT needs. But generally, most businesses find that working with a team of IT specialists offers many advantages.
Here, we'll discuss the benefits of outsourcing IT responsibilities to an experienced IT support firm and go over the benefits this choice has over a single computer network support technician.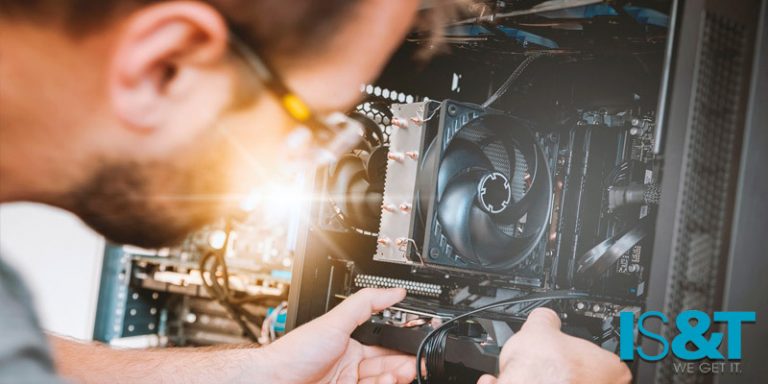 Although many companies like the idea of hiring an in-house computer support technician, there are actually a slew of benefits surrounding outsourcing IT needs to a team of IT professionals. Take these benefits into consideration before making your choice:
Hiring an in-house IT tech or working with an independent consultant may sound like a great idea, but often working with a single technician, either in-house or outsourced, can be more costly than businesses might imagine. By working with an IT firm for your IT maintenance, service, and support, you get professional level support at a more affordable price. How are IT firms more affordable? They spread their costs across multiple clients, passing savings onto businesses like yours. Comparatively, independent computer network support technicians will often request high salaries that are often too costly for small to medium sized businesses.
Gain Access to Experienced & Specialized Technicians
By choosing to outsource your IT support you gain access to a level of experienced and specialized technicians that you might not otherwise be able to afford. IT firms employ only the best IT professionals with unique skillsets and specialized talents, enabling them to handle any issue your business might experience with ease. This means faster solutions and potentially money-saving interventions for your business. Independent technicians, although talented, may not have the breadth of knowledge or experience that a full team of IT techs would have. This full-coverage approach helps bring peace of mind to business owners.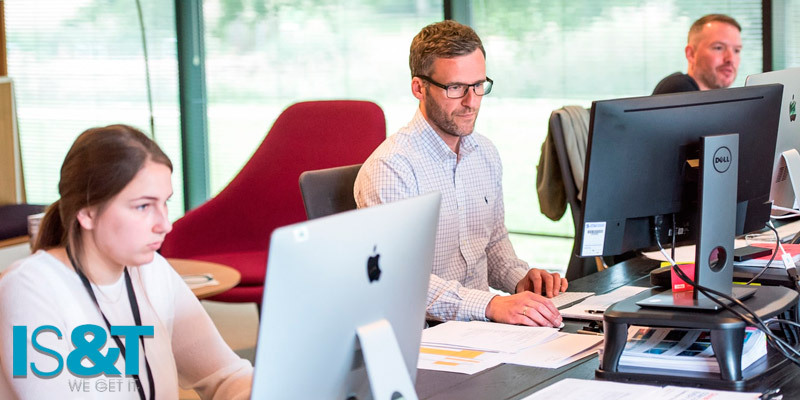 Experience 24/7/365 Availability
If you choose to work with a team of IT professionals instead of a single technician, you are almost guaranteeing your business access to 24/7 IT support. This is because most IT firms offer around-the-clock support. This is essential because IT issues can happen at any moment and most businesses cannot afford to have their IT systems out of commission for any significant length of time. With a team of outsourced IT techs on your side, you'll have support 24 hours a day, 365 days a year.
Gain Access to Top of the Line Equipment & Software
Technology is always changing and most businesses cannot afford to update their equipment, tools, and software to the latest and greatest in tech. However, if you choose to partner with a team of IT specialists you'll gain access to their wide range of evolving technology. Because IT firms spread their cost of operations across multiple clients they're able to upgrade more frequently and, as a result, keep their clients up to date on the latest shifts in tech.
Having a reputation for reliability is key to success in any industry. With so much of commerce and business being reliant on technology, a business's success and reliability is often dependent on the success of their IT systems. For modern businesses, having strong cybersecurity practices and reliable online systems is key. Generally, IT firms are better than independent techs at offering high-level cybersecurity protection and comprehensive service and support.
Free Up In-House IT Staff
Let's say your business already has some IT personnel on staff. If so, what would the role of outsourced IT support play in your business? Many companies choose to outsource some basic management and maintenance to an IT firm so that their in-house IT staff can be freed up to work on more pressing issues and specialized projects. Having the support of an IT team can ensure your focus isn't divided and your IT needs are taken care of on all levels.
IS&T – IT Management & Computer Network Support Technicians in Houston
As you can see, there are many advantages to hiring a team of IT support technicians over a single tech. IS&T has been helping businesses like yours experience those benefits for over twenty years. We offer a team of experienced IT professionals at a manageable cost to provide businesses with more thorough support, better technology, and stronger cybersecurity.
To see how IS&T can help your IT department, contact us today.