Now more than ever individuals and businesses are turning to the cloud to streamline and optimize how they use information technology. By harnessing the power of the cloud, users can access their files, systems, applications, and communication platforms from anywhere with an internet connection, creating a more efficient and productive experience for work or home. One of the most popular and trusted cloud-based applications on the market is Microsoft Office 365. This tool from Microsoft features a wide array of benefits ranging from advanced security to compatibility with Microsoft's top-rated Office applications, making it an excellent choice for businesses of all sizes and individuals.
Looking to shift your home or business to a cloud-based solution? IS&T can help implement Microsoft Office 365 seamlessly so you can begin reaping the benefits of this trusted and effective solution.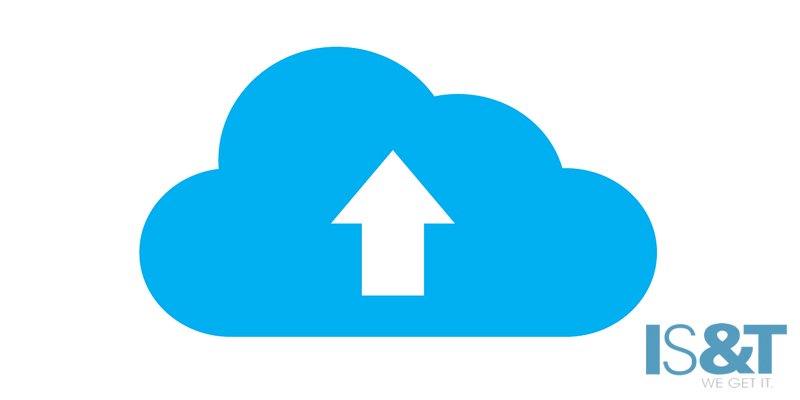 Whether you're shifting to the cloud for the first time or switching cloud platforms entirely, choosing which cloud platform is right for you can be a challenge. IS&T has been working with Microsoft Office 365 extensively and believes in its many benefits. That's why we suggest it to our clients as a go-to for cloud solutions. The benefits of Microsoft Office 365 include:
Improved Productivity & Collaboration – Whether you're using it for home or office use, Microsoft Office 365 streamlines collaboration by syncing updates to the cloud between users in real time. It also helps users be more productive by offering a simple and reliable way to organize, access, and manage their system.
Access From Anywhere – Remote work is growing in popularity. With Microsoft Office 365, users can remotely access their files, systems, communication platforms, and more regardless where they are.
Security & Reliability – A major question for many who have yet to make the leap into the cloud is, "How secure is it?" The idea of having your files remotely accessible may spark fears of security concerns, however Microsoft Office 365 provides an unparalleled level of security and reliability for users. With enterprise-grade cybersecurity measures, you can rest easy knowing your systems and files are protected against malware and other cybersecurity threats.
Trusted Microsoft Programs – Many individuals and businesses are used to using Microsoft products. When working within Microsoft Office 365, users can have peace of mind knowing they still have access to their favorite Office software like Word, Powerpoint, and Excel.
Getting Started with Microsoft Office 365
If you're sold on switching to Microsoft Office 365 but are not sure how to transition your system to the cloud, look no further. IS&T's Microsoft Office 365 experts are here to help any individual or business shift to the cloud. We have helped many clients securely and efficiently set up Microsoft Office 365 so their businesses can thrive. Here's how we do it.
Getting to Know Your Business
As with any of IS&T's services, our approach to implementing Microsoft Office 365 begins with getting to know your business and the specific challenges you're currently facing. We know that every business is different, so in order to best optimize Office 365 for your needs, we learn about how you hope to improve your current system, what stands in the way of you achieving your goals, and how you feel a cloud-based solution can help. If you're unsure how you might benefit from a cloud system like Microsoft Office 365, our team can guide you through the ways it could help.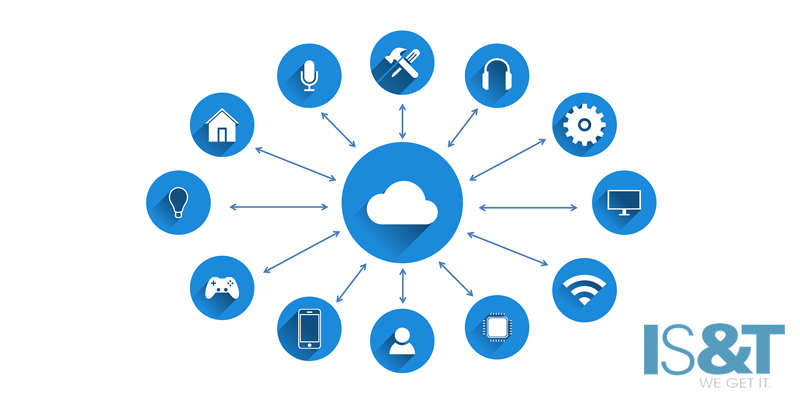 Suggesting the Right Solutions
Microsoft Office 365 has various levels of subscriptions and a variety of features that your business may or may not utilize, depending on your needs. By implementing a system like Microsoft Office 365 with IS&T, you're guaranteed to get the most out of the solution because you're guided every step of the way by our team of professionals. We'll lead you to the right subscription level for your needs, optimize settings for your specific users, and teach you how to get the most out of your cloud applications.
Arguably the most difficult part of transitioning to the cloud is migrating all of your system data, files, users, and preferences from one system to another. IS&T makes this the most easy part of the process for our clients by handling the migration for them. We ensure a transition that is as seamless as possible, allowing our clients to get the most out of Microsoft Office 365 without the hassle.
Microsoft Office 365 From IS&T
For many years, IS&T has partnered with businesses of all sizes throughout the greater Houston area and beyond to help them transition into cloud-based services. We work closely with our clients to maximize their business performance and productivity with the innovative solutions offered by Microsoft Office 365. We know that changing systems can be challenging and daunting, but with the help of our team you can transition seamlessly and easily.
If you're ready to reap the benefits of Microsoft Office 365, contact us today and begin the process of shifting to the cloud.