If there's anything modern businesses have come to know for sure, it's the importance of having a reliable, effective, and statement-making web presence. More clients and customers than ever before are turning to websites to find the right business to work with. If your business's website is currently not meeting the needs of your customers or isn't on par with that of your competitors, investing in a quality web design firm to help you upgrade may be the right next step. But how can you know which web developer to work with? There are countless web design firms in Houston vying for your business, so it's up to you to decide what aspects of web design are important to your business and choose a developer accordingly. It also helps to find some of the top design firms in your area and choose from a selection of companies that are proven to be successful at what they do.
At IS&T, we believe we're one of the best web design firms in Houston. The great news is, so do our clients. Here are five of the top reasons why our clients love us as their long-term partner in web design and all things IT.
Our "claim to fame" is our customized, user-friendly Content Management System (CMS). With our CMS, our clients can easily manage the content of their websites on their own via a secure backend portal. This includes text, images, menus, buttons, colors, blog posts, news postings, social media links, ­and more. Not only does this make life easier for whoever at the company manages the website, but it also saves money long-term, because many web design firms charge their clients for edits such as these. Creative control over the contents of a website is also important for branding, news about the business, and changes that may occur to your business over time. Even better, our CMS does not require an extensive technical skill level to operate. If you can work within programs such as Microsoft Word, you can manage your own website using IS&T's CMS.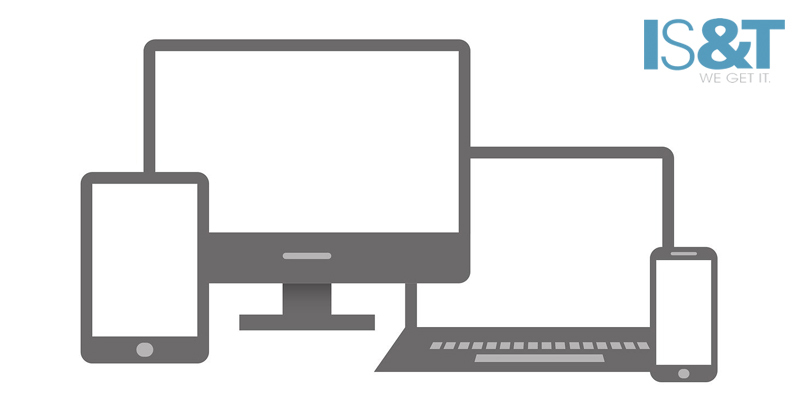 2. We Have Been Prioritizing Responsive Web Design Since the Beginning
Although it may seem like there's never been a time without internet on our cell phones and a wide array of mobile applications, the truth is it hasn't been that long that mobile devices have been our go-to when it comes to connecting with businesses online. Now that it's commonplace to use your mobile browser everywhere you go, businesses are realizing the importance of having responsive web design. Responsive websites automatically adjust to look great regardless of what size screen they're being viewed on. This is ideal for our mobile-first world because everyone has different device types and sizes. IS&T was at the forefront of responsive web design, prioritizing it as standard across all of our sites before it was cool to do so. We've always known how important it is for your site to make a statement no matter where or how it was viewed.
3. We're Experts at E-Commerce
For many businesses, websites have always been a key source of income because of e-commerce revenue. But recently, even those businesses who have yet to jump on the e-commerce bandwagon are beginning to understand that offering clients and customers alternate ways to do business can only increase overall profitability. Whether you sell products, services, subscriptions, or are accepting donations for non-profit organizations, having a quality e-commerce presence is essential to most businesses today.
At IS&T, we consider ourselves to be experts at e-commerce. Having worked with all sizes of businesses, from large national companies to small local businesses, we know the ins and outs of the latest features and functions in e-commerce. Not only do we offer shipping integration, shopping cart functionality, email promotion functionality, coupon and discount functionally, and product and inventory management, but we're also experienced with many of the top online payment platforms, such as:
PayPal
Swoosh ePay
iCheck Gateway
2checkout
Authorize.net
Verisign
We work one-on-one with each client to create an e-commerce solution that's ideal for their needs.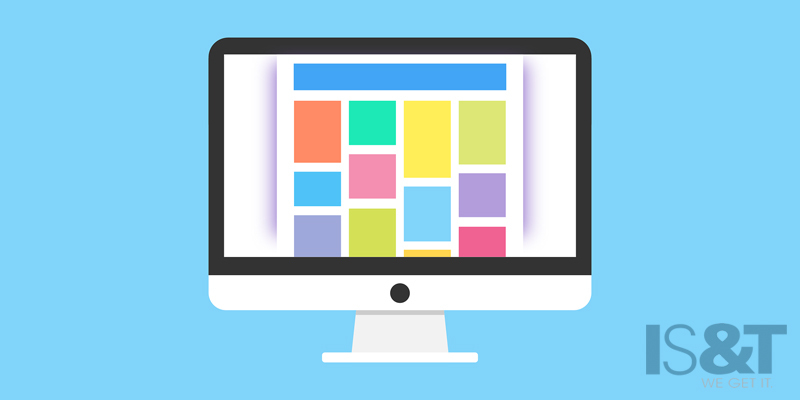 4. We Have Over Twenty Years of Experience
All of this knowledge and experience can only be attributed to our more than twenty years in the business. We've worked with clients through some of the biggest changes in the internet landscape, proving our ability to roll with the ever-changing industry of technology with success. We know the common pitfalls, mistakes, and issues that business owners face when upgrading or launching a new website and make it our mission to proactively address them before they wreak havoc on your web design experience. Our web design firm in Houston aims to create a long-term business relationship with each client, offering more than just a pay-and-go web design experience, rather one with ongoing support and guidance.
5. We Offer an Unparalleled Selection of Additional Services
At IS&T, we're more than just web design. We are many of our clients' one-stop-shop for all things IT. From web design to mobile application development to managed services, we offer an unparalleled selection of IT services. Whether you need network support, help desk services, IT staffing solutions, cybersecurity tools, or anything in between, IS&T is here for you.
Contact us today to see how IS&T can help your business succeed with an excellent web design.