In today's business landscape, jobs in the IT industry are more popular than ever. More professionals are honing their IT expertise and more companies are prioritizing hiring experienced IT professionals to help support their business. For IT pros who are looking for a new position, job hunting can be overwhelming at first. But with the right tips and tricks, you can capture the attention of hiring managers and increase your chances of finding the job that's right for you.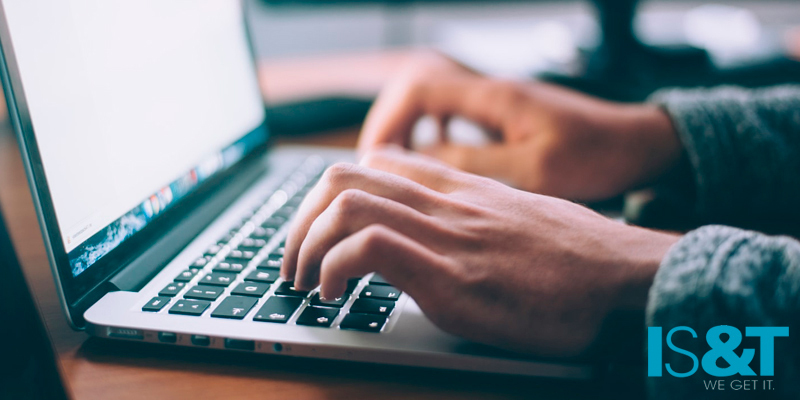 Let's discuss our top 10 job search tips – from optimizing your resume to utilizing the help of a IT staffing firm – that are sure to streamline the job search process.
Before you can begin searching and applying for IT jobs, you have to know what kind of work it is you'd like to do and how your next job will help you achieve your long-term career goals. Your goals should be specific, realistic, and backed by a solid plan that will help you embark upon your new career path in IT. Completing this before you begin your search will help you narrow down positions and focus your attention on the right kind of IT jobs.
Once you've got a goal plan set up, you can begin planning for your job search. A key step in this process is creating and/or updating your resume. You'll want to tailor your resume specifically for the exact types of IT jobs you're looking for. This includes featuring pertinent keywords and listing your applicable skills and accreditations. For modern job searchers, updating your resume includes updating your social networking sites and keeping your presence online as professional as possible. In addition, you'll need to write a cover letter for any job you apply to. Cover letters should be specific to each position and proofread by someone other than yourself.
3. Utilize Job Search Resources
In today's job market there are countless resources available online to assist in your IT job search. From job boards to social media to virtual networking events, job seekers should capitalize on the resources available to maximize the chance of being hired. In addition, IT staffing firms are available to help job seekers get matched with great companies.
Before you apply for a position do research on the job itself as well as the company. Study the job description carefully and tailor your resume, cover letter, and social media profiles to ensure it's obvious how great of a match you are for the role. In addition, do research on the company so that you understand the culture, expectations, and specifics of the job before applying.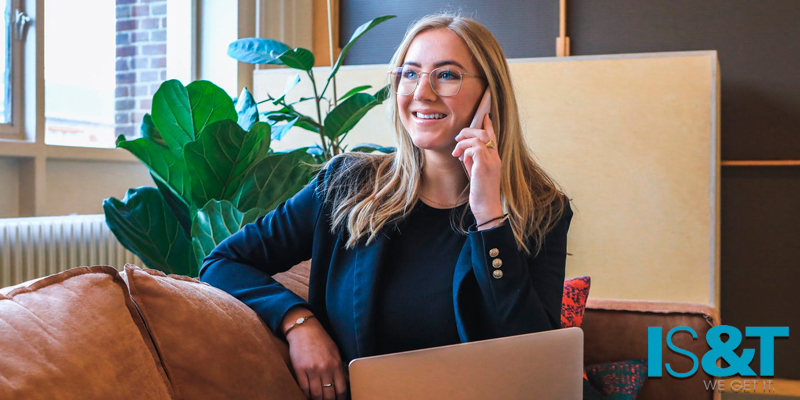 Job searchers are often told to only apply to jobs that exactly match your skills and experience level, however experienced applicants should still apply even if they are missing a small amount of the qualifications listed in the job posting. Include examples of your dedication, work ethic, and openness to learn new things in your resume and cover letter. However, keep in mind that in IT it's important that you successfully walk the fine line between applying with confidence and wasting the hiring manager's time. This is because IT often requires specific knowledge and skills to be successful. Working with an IT recruiter at a staffing firm can help you find this balance needed.
6. Maintain a Good Reputation
In any professional industry, reputation matters. To increase your chances of getting hired make sure your professional reputation is solid. You can do this by maintaining good relationships with your current co-workers and employers, succeeding in your current job, and having a good professional attitude.
Whether online or in-person, networking is a key step in the job search process. Be sure to attend IT networking events and seminars that are pertinent to your desired positions. Making connections online and in person can help open up potential opportunities and build upon your business reputation.
8. Prepare & Succeed in Interviews
Once you've got an interview or two lined up, prepare for them individually and practice your interview skills. Being well-prepared is key to making a great first impression. During the interview, focus on your skillsets and experience that match the job description. After the interview, be sure to follow up professionally and express gratitude for the interviewer's time and attention. Even if you don't get the job you applied for, professionalism like this can go a long way in potentially getting you another interview with the same company in the future.
9. Build Upon Your Skillset
Whether you find a new job or you're still searching, building your skills is something that will help you out in the end no matter what. Always continue to train, expand on your education, and take positions that will build your skillset. Things such as internships, temporary positions, and volunteer opportunities can help keep your skills fresh while you're looking for new IT opportunities. And they look great on a resume!
10. Connect With an IT Staffing Firm
Whether you're already employed and are open to a better position or looking for a new position altogether, an experienced IT staffing firm or recruiter can help you find jobs that you otherwise may not be able to access. In addition to having a wide network of business contacts, IT-specific recruitment firms are familiar with the industry and can provide additional support to help you reach your career goals. Some of the top companies turn to IT staffing firms to find quality talent for their open IT positions, because they trust recruiters to bring the best possible candidates for the job. When working with a staffing firm, you will benefit from this positive reputation.
IS&T – Houston's Top IT Staffing Firm
For over twenty years, IS&T has been helping businesses throughout Houston and beyond find top IT talent for their most important positions. Our expert recruiters have the necessary IT knowledge to connect the right IT professional to every opening. Whether you're a business looking to find the right candidate or you're an IT pro looking for the next step in your career, contact us today to see how our IT staffing team can streamline the job search and hiring process.