Strategy is key in business. From marketing to finance management, having a plan for how you hope to run and grow important aspects of your business is essential to success. However, despite how critical strategy has proven to be for businesses both large and small, many businesses still do not prioritize having an IT strategy. Many businesses still manage their IT in a break/fix or reactive manner – they only address issues and make changes when things go wrong.
As businesses become increasingly reliant on IT applications, systems, and infrastructure to run, it's essential to understand the importance of IT strategy solutions – a proactive approach to IT where calculated, planned choices are made to increase IT ROI and create a foundation for long-term business success.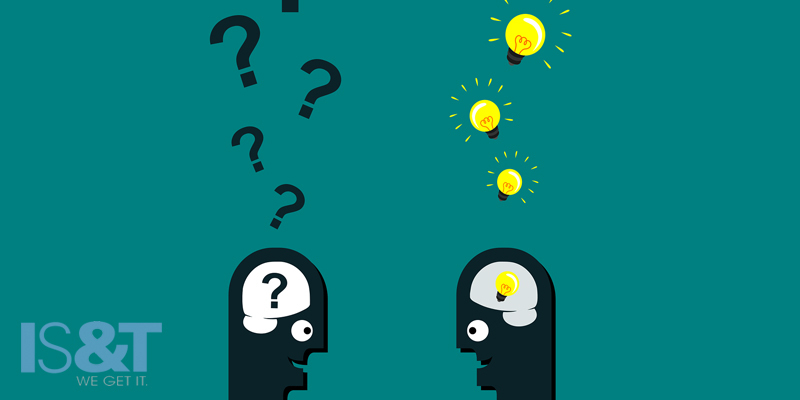 Why Prioritize IT Strategy Solutions?
How does your business communicate internally? How do you store important business, employee, and customer data? How do customers find your business, contact you, and make payments? For most modern businesses, the answers to those questions lies in IT. Whether your business is based in e-commerce, customer service, health, banking, sales, or more, technology runs through and supports nearly every aspect of most businesses' systems. That said, why wouldn't you want to prioritize strategizing to optimize and maximize the performance and ROI of those systems? With comprehensive IT strategy solutions, your business can create a plan that includes an outline of your short and long-term goals, identify where technology can help, and set up actionable steps to achieve and support those goals. Without an IT strategy, businesses often get locked in the break/fix method of IT management, which can result in overspending, decreased efficiency, downtime, and other situations that can be costly and hindering.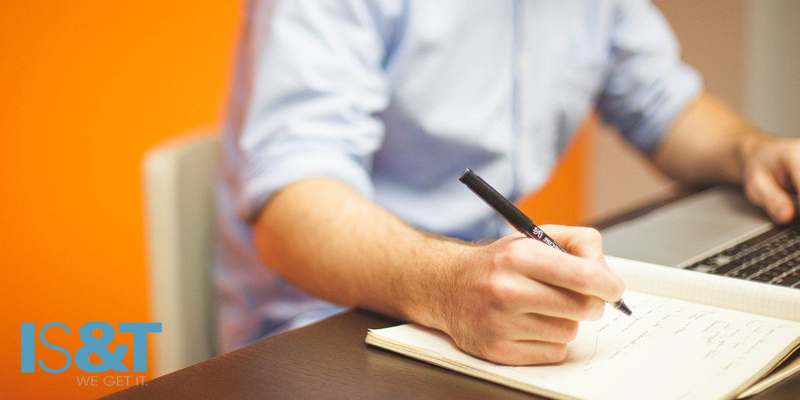 How to Create a Lasting IT Strategy
It's no secret that technology is constantly changing. That fact begs the question – how can businesses implement IT strategy solutions that will stand the test of time and take on the challenges of the ever-evolving industry of technology? The key to ensuring your IT strategy will stay relevant despite shifting technology changes is having clearly defined goals that prioritize flexibility and scalability as well as streamlining operations, optimizing performance, and staying within budget. You can determine what goals you have by asking important questions like:
How do we currently manage IT? (In-house, outsource, break/fix, etc.)
Do our IT systems currently serve us and our goals?
Are we getting good ROI on the IT systems currently in place?
What is our process for monitoring and managing our IT infrastructure?
Are our solutions scalable and flexible for growing the business and for changes the IT industry may face?
What is our budget and allocation for resources related to IT?
Where do we want to see our business go in the coming years?
By focusing in on these questions in more detail within your team, you can determine some of the short and long-term goals your business has as it pertains to IT. From there, you can assess your current IT landscape, determine the pros and cons of your existing systems and solutions, and use new solutions to bridge the gap between where you are now and where you want to be in the future.
For many businesses, achieving a future-proof IT strategy means working with an experienced IT consulting firm. This is because IT firms have an array of resources, high levels of expertise, and a proven track record of working in the industry throughout decades of shifting technology. Having a professional takes the guesswork out of IT strategy and streamlines vendors, as many IT consulting firms also offer managed IT services and other essential solutions to meet the needs of businesses.
IS&T – IT Consulting for IT Strategy Solutions
For over 20 years, IS&T IT Services has been helping businesses throughout the Greater Houston area and beyond manage their IT with comprehensive and effective IT solutions and services. Our team of expert IT consultants can help any business create an IT strategy and help implement solutions and services to meet your goals.
Contact us today to begin creating a plan for your business's IT.