No matter what type of business you have or what industry you work in, your business likely relies on IT for many things. Things like communication, internet access, digital storage, client and customer services, and e-commerce are just the tip of the iceberg when it comes to IT infrastructure. The support and services which surround your business's IT strategy are key to ensuring success.
As a result, it's important that business owners prioritize getting quality IT support and services providers. Here, we'll discuss the main factors to consider when looking for providers.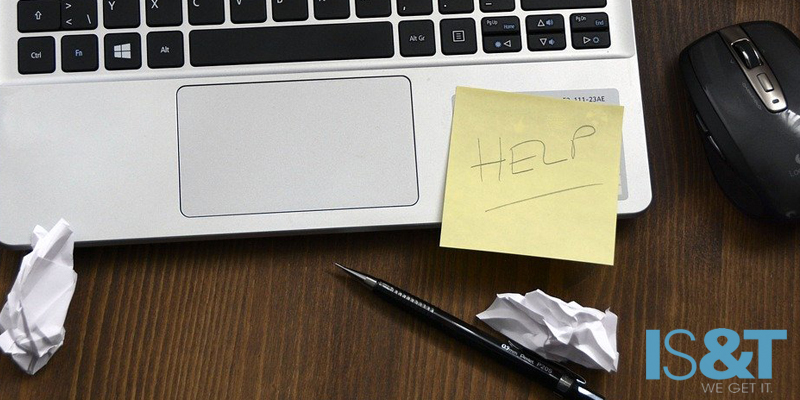 The first step to getting the right IT support and services for your business is to determine how you want to go about IT. For modern businesses, the choices are generally between in-house IT or outsourced IT, although some businesses choose to do combination of both. There are benefits and drawbacks to in-house and outsourced IT which can help you determine what's the right option for you.
In-house IT tends to be more expensive, but some businesses believe it's worth it due to the control and response time of full-time employees. However, the annual salaries of experienced IT professionals can be cost-prohibitive for many businesses. Outsourcing is a good option for businesses who want the experience of IT experts without the high costs of employing them in-house. In addition, outsourcing provides flexibility and scalability, both of which are important to businesses looking to grow.
Determine What Kind of Services You Need
Once you've determined the type of IT support that is best for your business needs and budget, it's time to choose the services and solutions that you need. What you need is largely dependent on the size of your business, how your businesses uses technology and IT tools to operate, and the ways in which your business hopes to grow in terms of IT infrastructure. Assess how your business utilizes IT daily as well as how you'd like to implement technology into other areas of the business.
Some of the most important IT services businesses use include:
Exchange/Active Directory/SharePoint Solutions
Colocation & Data Center Solutions
Helpdesk
Cloud Services – Virtual servers, private servers, hosted systems (ERP, CRM, Accounting)
On-site & Remote Technical Support
Website Design & Graphic Development
Mobile Application Development (Android, Windows, iOS)
Software & Business App Development
Once you've made your list of IT needs, determine which of your solutions are able to be managed in-house and which are best managed by a third-party provider. If you are unsure what services and solutions you need or which type of IT management you should implement, talk to a reputable IT service provider to determine what's right for your business.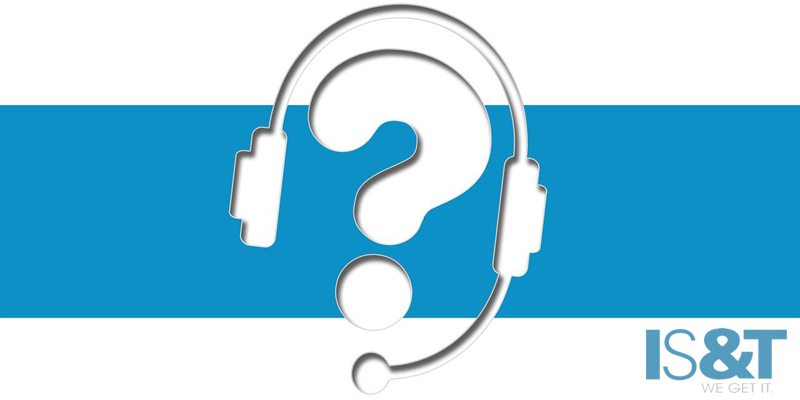 Partner with Reliable Professionals
Whether you choose to manage IT services and support in-house or via a third-party provider, researching your team and service providers is key to having a successful IT strategy. You want to partner with IT experts and companies that have a great reputation, a solid depth of IT knowledge, and years of experience. In addition, utilize products, equipment, and software that are proven successful in the industry. Lastly, ensure your IT support and services plan is flexible and scalable. This is especially important for businesses who rely on their IT infrastructure to run their daily operations, as technology is constantly changing and scalability to handle the uncertainty of the industry is key to maintaining successful growth.
IS&T – Fully Managed IT Support & Services
For more than 20 years, IS&T has been helping businesses of all sizes and across all industries get the IT support and services that are right for them. We specialize in offering a dynamic, innovative, and technologically advanced array of services and solutions. We take a "fully managed" approach to IT, meaning our clients get comprehensive IT support and services for all of their IT needs from us, eliminating the confusion, downtime, and costs associated with having multiple providers. However, we understand that not all businesses are looking for a one-provider solution. That's why we also offer our range of services individually, allowing clients to piece together the IT solution that's right for their unique needs. Whether you need supplemental services or a fully managed IT strategy, IS&T is here for your business.
Contact us today to see how IS&T can help elevate your business's approach to IT management.