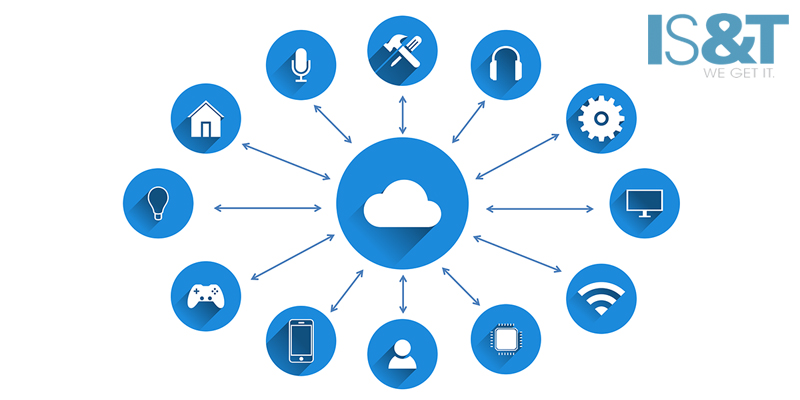 The future of computing technology is already happening, and it's quickly becoming a necessary next step for businesses hoping to continue to compete in their industries. Many business owners are already aware of the cloud and the power it has to make business processes more efficient, effective, and easily accessible. But for those who need more information on the subject, read on to learn about the cloud applications, their benefits, and what questions to ask before partnering with a cloud application developer.
Cloud applications help businesses utilize the power of the cloud to take their businesses to the next level. Cloud-based applications are programs that process and store some or all of their data in the cloud. They can be accessed from any device and appear to web users the same as any standard application.
Types of Cloud Applications
Generally, cloud applications fall into one of the following categories:
SaaS – Software as a Service: Third-party cloud applications where both the hardware and software to run the application are supplied and supported by the third-party themselves.

Example: Google G Suite – Gmail, Google Docs, Google Drive, etc.

IaaS – Infrastructure as a Service: Third-party cloud applications where the infrastructure and infrastructure support is in the cloud, but other aspects of the application are supported by the application designer.

Example: Google Compute Engine

PaaS – Platform as a Service: Third-party applications where the third-party delivers the hardware and software but the developer handles application design and support.

Example: Google App Engine
Cloud applications in any of the three categories listed above can be designed in a variety of ways to suit any business's specific needs.
Benefits of Cloud Application Development
When looking into any new technology, business owners want to know what benefits it will bring to their business. Cloud applications offer a variety of benefits to modern businesses.
One of the key benefits of cloud application development is lower operational costs. Since much, if not all, of the processing and storage of data, is done remotely, business owners can save money on infrastructure costs. With cloud applications, there is no need to support anything on-site with physical services.
Another important benefit of cloud applications are their accessibility. Because cloud applications are not tied physically to anything, they can be accessed from any device in any location with access to the internet.
Last, but not least, is the increased reliability of cloud applications. Cloud applications can scale more quickly than traditional applications without an increase in cost and they can be more powerful and reliable since they have access to more resources than they would if they were managed on-site.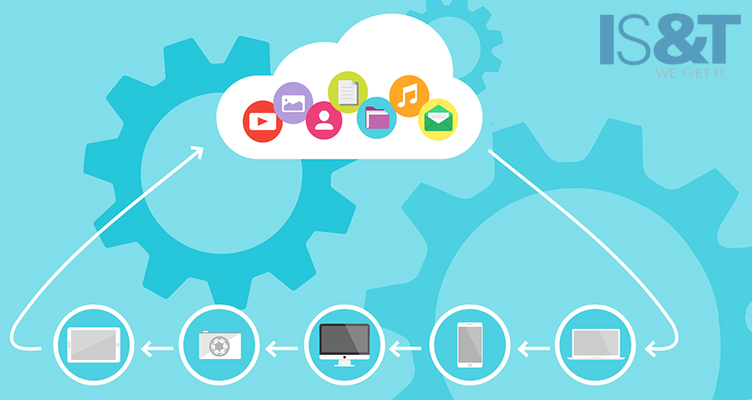 Cloud Application Development
If your business is ready to take the leap into cloud applications, you'll need to turn to a cloud application team to help develop an application that gives your business access to computers, resources, and data via the cloud.
Before entrusting a developer with your cloud application development project, it's important to get as much information about their processes as possible.
For example, you may want to ask what their expertise is in various cloud platforms. There are a variety of major players in the world of cloud computing that are go-to options for many developers, including:
Windows Azure
com
Google App Engine
Amazon EC2
Rackspace OpenStack
If you know that your business would like to develop within Windows Azure, you'll want to be sure to partner with a developer who is experienced with that particular platform.
Another important discussion to have regarding cloud application development is how the developer stores and protects their clients' data. There are a variety of best practices on how to safeguard data, from security measures to automatic backups, but every developer has their own preferences. Be sure to discuss the developer's security practices, how often data is backed up, and how long restores take in the event of an incident.
A big consideration for businesses going into cloud application development is the cost of development services. Before agreeing to a specific developer, get information on their service agreements. How flexible are their agreements and what level of support do their agreements include?
IS&T – Houston Cloud Application Development
When it comes to finding a cloud application development team in cities such as Houston, there can be many options to sort through. For those businesses looking for a trusted, experienced partner in cloud applications, IS&T's full-service web development, and application development team, offers next-level service and expertise.