Houston, TX is one of America's biggest cities. It's home to everything from culture to entertainment to business, making it a top locale for many to live and work. The city is known for its thriving industries like tourism, technology, healthcare, trade, manufacturing, real estate, and oil and gas. For businesses looking to make an impact in Houston, there is a large amount of competition to face. This means things like branding and online presence are just as important as skill and expertise.
In today's market, having a solid web presence is invaluable. To have a digital brand that is effective at drawing clients in, user-friendly, aesthetically pleasing, and in line with your business's and industry's standards, you need a reputable web design company in Houston to help create the best possible website. 
Many business owners find the process of choosing the right web designer or web design firm to be confusing. We've detailed the process of finding Houston's top web designers, including how to find the ideal partner in web design and the kind of services to look for.
The Best Web Designers in Houston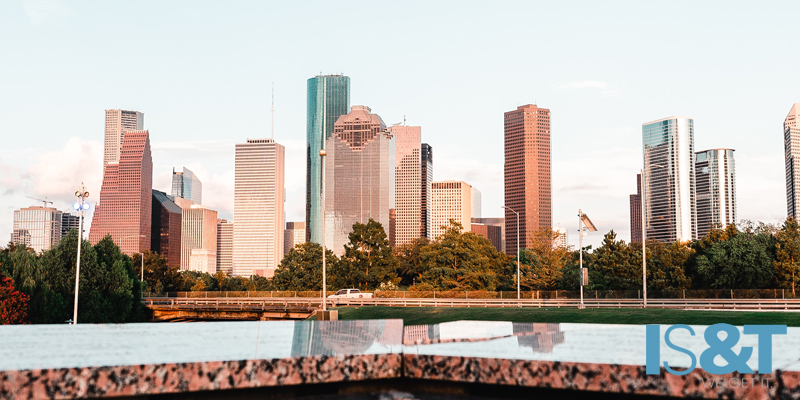 When it comes to web designers and web development professionals in Houston, there are endless choices available to businesses. So, how can your company decide who should get the job? As there are many people out there all vying for your business, you'll need to weed out the less experienced in order to find the best of the best.
Regardless of whether you're looking at startups, independent freelance web designers, or longstanding web design firms, you'll want to find a web designer or team who has the following:
Experience
Your organization needs the right guidance and support, and that can only come from someone with experience. Look for web designers who have many years of experience in the industry, proving they have rolled with the many changes in the world of technology and web design. When it comes to web design, there are many areas of expertise, including HTML, CSS, Javascript, jQuery, and more. A designer who has been in business longer will be well-versed in many coding technologies.
In addition to their years in the business, things like having industry awards and a positive track record can be helpful in confirming a web designer's claim that they are experienced.
Good Customer Service
Happy current and former clients are a definitive sign of a great web designer. Seek web design firms that have positive reviews, because clients that speak highly of their web designer's work and customer service say volumes about an agency's skills and offerings.
Vested Interest in Your Business
One key way for a web design company to set itself apart from the competition is to take a proactive approach to their work. This means that the web design agency doesn't focus on simply getting your business and money and moving on to the next client. Rather, they look for ways in which they can assist in the long term growth of your business, fostering mutual success.
Web Design Services in Houston
In addition to the qualities listed above, your potential web design partner should have a wide array of web design services available. These services should match or exceed what you need to accomplish your web design goals and help your business thrive.
Some of the key services you'll see offered by the best web design companies in Houston are as follows.
Responsive Web Design in Houston
Business websites are expected to work well and be visually appealing to every audience, including those who view sites on their phone or tablet. To ensure this and improve conversions, the best web designers create sites with responsive design, meaning they provide a seamless experience regardless of what device the site is being viewed on. 
The reality is that over 50% of visitors access the web with their phones. This means that if your site is not responsive or mobile friendly, you can lose out on over half of your target audience. A responsive website enhances the user experience and captures the attention of potential clients and customers regardless of which devices they're using.
E-commerce Web Design in Houston
One of the most highly requested solutions from Houston web designers is ecommerce functionality. Having the ability to display and sell products online can help a business grow exponentially. A great web designer can optimize product management with advanced features, including inventory functionality, categories, sort functions, and more. In addition, they can create seamless online payment processing and integration with shippers.
Custom Web Design in Houston
For those businesses who need a unique solution, a custom website is the way to go. The best web designers offer custom solutions that are tailored to each client as opposed to using templates. These designers aim to exceed business owners' expectations by assessing company goals and customizing a web strategy to achieve them. 
Additional Web Services in Houston
The above are simply a handful of services offered by most web designers. Some of the best web developers or web design companies offer other services in addition to website design that can benefit your business, such as: 
Search Engine Optimization (SEO), Google, etc.
Web Content Writing
Logo or Graphic Design
Web Hosting & Maintenance
WordPress Expertise
Internet Marketing, Online Advertising, Content Marketing, Search Engine Marketing, etc.
Social Media Marketing
IT services
Web Design Pricing in Houston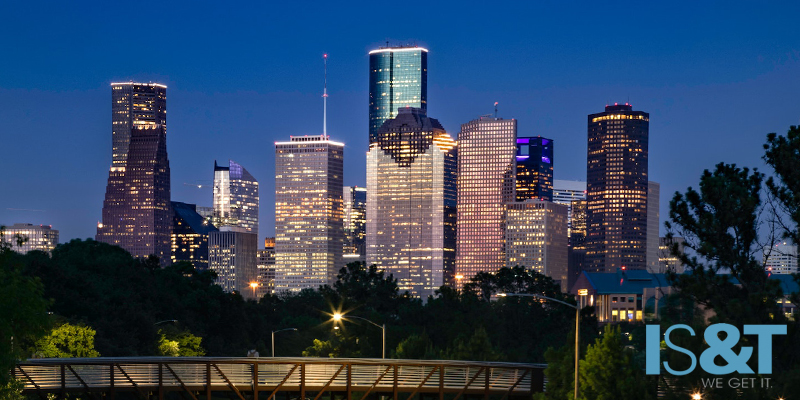 Price is a concern for every business owner when investing in any aspect of their company. Web design service providers all have different price ranges. While one designer may charge $1,000, others may charge $5,000, $10,000, or $50,000 or more. The price range for web design is dependent on the size of the project, the features needed, the time frame alloted for the design, and how many projects that designer has at a given time. Simpler designs will be cheaper and more complicated designs will cost more.
The best way to know how much you'll pay for a project is to get a quote from several designers. You'll get an idea of the price level to expect for your site. Then you can address your budget and see what will work best for you.
Affordable Web Design in Houston
Beware of anyone touting themselves as the most affordable web designer. Often, calling services affordable can be a misleading marketing strategy used to take advantage of companies by luring them in with the promise of results only to under deliver.
As with any investment, it's important to remember that you get what you pay for. If a web design company's price compared to what they're offering sounds too good to be true, it probably is. By getting quotes from multiple designers, you can know what to expect.
Web Design Packages in Houston
A web design package is a great way to go when looking for a designer. By bundling multiple services or projects together, the designer can offer a better price. Often these packages will include web design and additional services or functionalities.
The Bottom Line of Web Design
Your business's website represents your brand, so having a web designer who not only has an understanding of your branding but also effectively communicates that via their design can be a game changer. Website development and the various services associated with it may be offered by a variety of designers and agencies, but only one is right for you. 
When looking for a quality web design team in Houston, seek out someone who will offer the right services for your business and has the necessary experience, qualifications, and positive reputation regarding customer support to get the job done right the first time around. Who you choose will have a big impact on your business and can help take the hassle out of digital marketing.