When it comes to innovation and booming business, Houston boasts one of the country's most successful and varied selection of industries. Among the thousands of businesses across Houston, how can any single business stand out? A combination of excellent products and services, great customer support, and easily accessible business resources can help, among which is successful mobile app development. Houston businesses can find new ways to connect with potential and current customers and clients by having mobile applications created specifically for their business's unique needs.
Mobile applications allow for customers to connect with businesses anywhere via their mobile devices and they are becoming increasingly popular partners to successful web presence strategies throughout a wide variety of industries. Whether to manage appointments, place orders, or stay up to date on company news, deploying a mobile app for your business can streamline the customer experience and provide new ways of connecting to your clientele.
Luckily for Houston-based businesses, there are trusted, reliable, and knowledgeable mobile app development teams right here in Houston. Companies like IS&T offer high-quality mobile application development with the expert-level results businesses want and the local customer support businesses need. By partnering with a Houston-based mobile app development team, businesses will experience benefits like: 
Local customer support for development, deployment, and maintenance.
Solid understanding of local clientele and competition.
Potential for expansion of partnership into other local IT needs such as managed services, website development, IT support, and more.
Before meeting with potential mobile app development teams in Houston, businesses should have a good idea of the type of app they want, the function they hope their app to have, and the way they intend to integrate the app's functions into their current business model.
When it comes to mobile app development, there are three main types of mobile apps – native, hybrid, and web. Each type of application has its own functions, benefits, and drawbacks.
Native Apps – Native apps are designed specifically for one type of operating system, such as Apple or Android. Although these apps can only be used on the operating system for which they are designed, they tend to have higher levels of performance.
Hybrid Apps – Hybrid apps are quick and easy to develop. In addition to being lower cost than native apps, they can be used on a variety of operating systems. However, they tend to lack speed, power, and performance in comparison to native apps.
Web Apps – Web apps use a browser to run, so they require little device memory and can be access anywhere there is internet connection. However, users with poor connectivity tend to have a sub-par performance experience.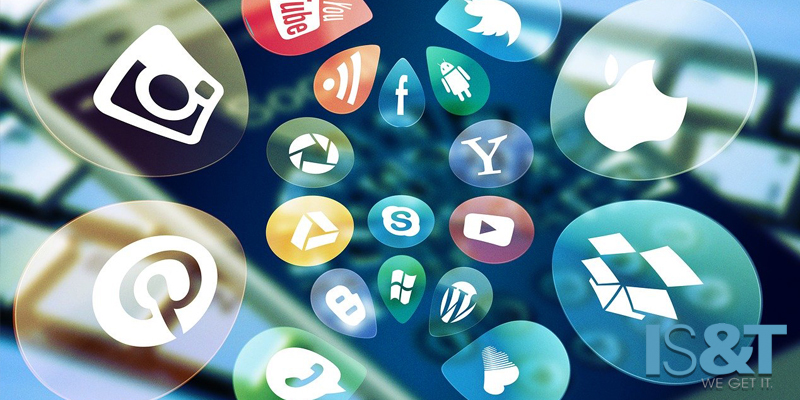 Categories of Mobile Apps
In addition to different types of apps, there are different categories of apps, which is determined by the app's functionality. These categories include, but are not limited to:
 Games
Lifestyle (Fitness, Food, Shopping, Dating, Music, Travel, etc.)
Social Media
Utility (Calculator, Flashlight, Weather, etc.)
Productivity (Docs, Wallet, Sheets, etc.)
News/Information (Newspapers, Blogs, etc.)
Once your business has determined what features and functions you'd like from the app you're hoping to create, an experienced mobile app development team in Houston can help you determine the exact type of app and category for your needs.
IS&T - Mobile App Developers in Houston
For over 20 years, IS&T has been providing custom web and mobile application development for businesses of all sizes and industries. Like all of our services, we take a one-on-one approach to each client in order to provide a unique solution, not just a cookie-cutter application. Our mobile app development team helps Houston businesses make informed decisions about their specific mobile app needs, ensuring the result is tailored to their organization and expectations. We are experienced in creating apps for iOS, Android, and other popular mobile platforms to provide excellent end user experiences.
We believe every business can benefit from a high-quality, custom designed mobile app. Contact us today to see what our mobile app development team can do for you.