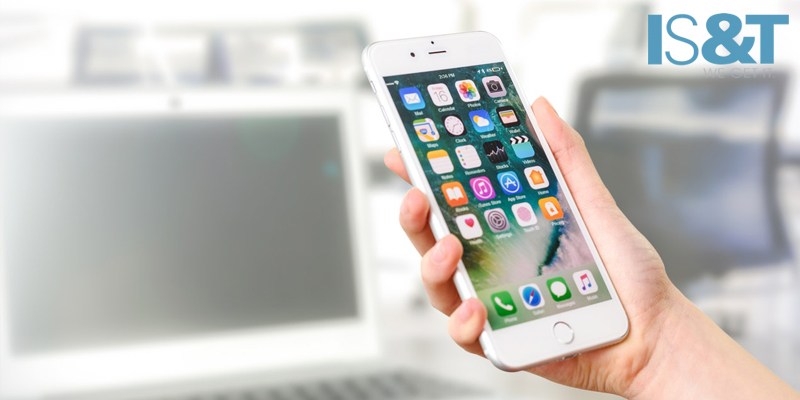 Houston is a mecca of industries. From oil and gas to medical to finance and beyond, the city of Houston is booming with businesses that are looking to stand out from the crowd. For those hoping to take the next step in their business, mobile app development is a great way to help Houston businesses connect directly with customers and grow to new levels of success.
Mobile applications are popular with customers because they allow users to connect with businesses at the touch of button. Whether using a mobile phone, laptop, or tablet, more and more customers are turning to mobile apps to help them in every aspect of life. From ordering food to making appointments to connecting with social media, apps are becoming an essential part of our everyday lives.
In today's business environment, businesses cannot risk missing out on this mobile evolution. That's where mobile app developers come in. Mobile app developers in Houston and other cities connect with business owners and create custom applications to meet business needs.
Business owners will find that by developing an app, they will see a variety of benefits to their business, including:
Increased marketing
Improved visibility
Efficient e-commerce
Direct communication with customers/clients
Improved brand recognition
Better customer retention
Connecting with mobile app developers will help businesses in Houston stand out from competitors, simply customers' access to e-commerce, and offer potential clients streamlined connection to your business.
Before meeting with a mobile app developer, businesses need to have a solid vision for their app. In order to get the best mobile app for your business, you need to be able to answer important questions about your project so your developer can deliver an app that is in line with your business's goals, needs, and brand.
What is the summary of the app's intended function?
Although all apps may offer convenience, every business's app has specific functions and features that are unique to their clients, customers, and industry. Before meeting with mobile app developers, be sure you can summarize the specific function you want your app to serve.
For a bakery, this may be allowing your customers to view menu items, check store locations, and order items online. For an energy company, it might be allowing customers to sign up for service and manage their account online. Every app is different, but by determining what your app should directly achieve for your business before meeting with a developer, you can ensure the development of your app is off to the right start from the beginning.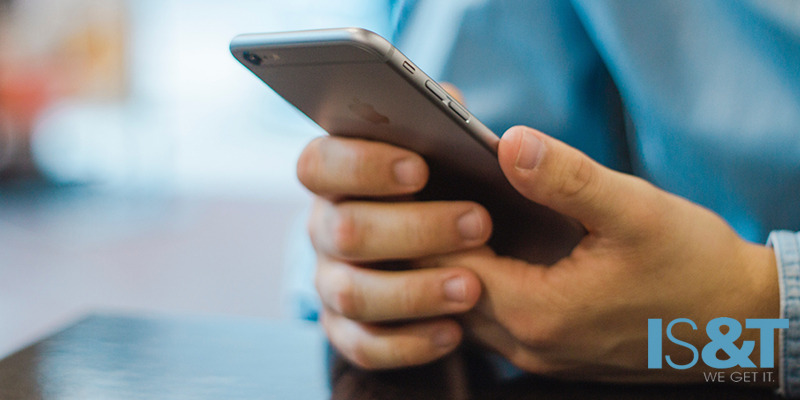 What goals does your business hope to achieve by deploying the app?
Whether your goal is increased customer retention, greater sales, or a streamlined e-commerce experience, knowing the goals you hope to achieve by designing an app is as important as knowing what you'd like the app's functionality to be.
Mobile app developers can utilize the knowledge of your long-term business goals to design an app that not only features the functionality you want, but also offers deliverables that will help your business grow.
Who are the target users of the app?
A key aspect of app development is understanding who will be using the app. You want your app's look, feel, features, and functions to be targeted toward the specific users you'd like to attract.
Typically, you want your app to target the same customers as your business does from other marketing methods. By keeping the target demographic at the forefront of mobile app development, you create streamlined branding across your business's various online platforms.
Who are your competitors?
The world of mobile apps is booming. The odds suggest that there are apps out there that already do what your app hopes to achieve. Before meeting with your mobile app developer, be sure to scope out the competition and see what other businesses are doing right and wrong when it comes to mobile apps.
Bring examples of apps that are similar in design, function, or industry to help your mobile app developer better understand what you're looking for. Also note aspects of competitor's apps that you do not like and explain to your developer how you'd like to do things differently.
What business functions will the app tie into?
A perfectly designed app means nothing if you don't have an idea of how to utilize the app to increase connection, sales, or exposure to your customers. Before talking with your developer, explore how the app will tie into your existing business functions, such as:
E-commerce
Customer data and metrics
Customer service & support
Marketing
Customer retention
What is your deadline and budget for the app?
In order to deliver a product that is up to your expectations, developers must know from the start what kind of timeline and budget you have set for the development of your app.
Whether you are hoping to debut the app in conjunction with another business announcement or you have a specific budget you need to stick to, being up front from the beginning helps to eliminate any surprises and keeps all parties on track.
Mobile App Developers in Houston
In today's world, mobile applications are becoming necessary tools to connect with customers and to encourage business growth. With the future of many industries being rooted in mobile app development, nearly every business can benefit from a quality, customized mobile app.
For businesses searching for mobile app developers in Houston, IS&T provides custom mobile application development solutions for business of all sizes and scopes. Our team of dedicated and talented mobile app developers are committed to creating cost-effective, reliable, and effective mobile applications. Whether you're looking for apps for iOS or Android devices, IS&T creates functional and dynamic mobile apps for businesses throughout all industries.
Contact us and allow our mobile app developers to take your business to the next level.