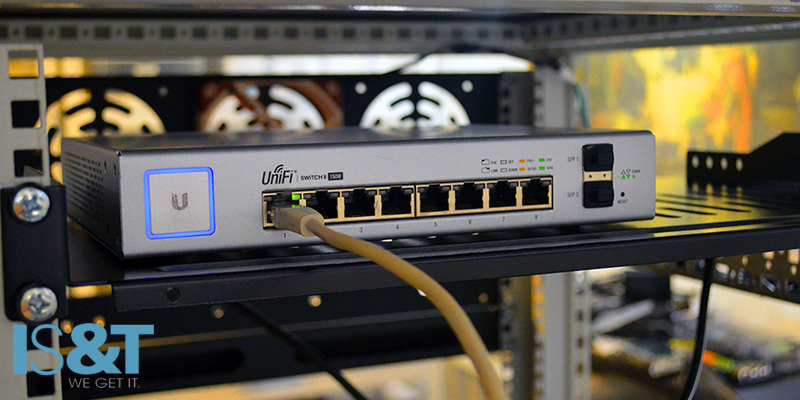 As businesses become more reliant on technology to grow within their industries, business owners are faced with the need to maintain a wide variety of IT services. This task can be daunting and often cost-prohibitive, especially considering the rapid advancements that are consistently made in the IT industry.
For many businesses, outsourcing their IT needs is the ideal choice. Many businesses choose to turn to managed service providers, or third-party businesses that specialize in offering a variety of professional IT services. Managed service providers, or MSPs, typically handle some or all of a business's IT services, depending on the service agreement made between the business and the MSP.
"Managed services" typically include, but are not limited to:
Cloud-based Services (Virtual Servers, Private Servers, Cloud-hosted Systems)
On-site & Remote Technical Support
By outsourcing IT management to a third-party, businesses can save money compared to building a comprehensive in-house IT department and allow internal IT staff to focus on business-advancing projects instead of mundane maintenance and break/fix IT needs. In addition, managed services providers help businesses keep up with the latest in IT technology by employing experts in the field and keeping a keen eye on the ever-changing landscape of IT.
When business owners are in the market for a new MSP, there are a variety of important considerations to be made before choosing a provider.
Below are ten things to do before choosing an IT services company to handle your managed IT services.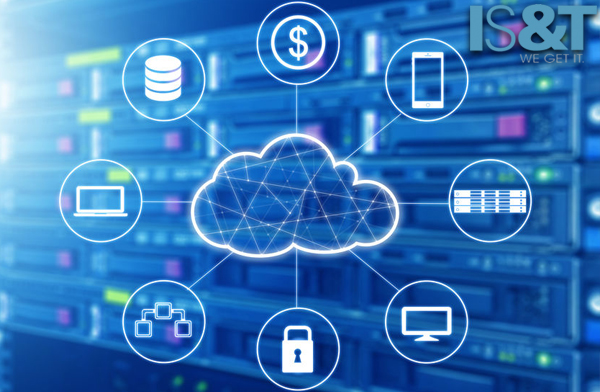 1. Assess your IT needs & budget.
Every business is different. Before choosing a managed IT services provider, business owners must first understand what their unique IT needs are. This will help determine which MSP and what selection of managed IT services are best for the business.
Does your business require 24/7 monitoring? What is your business's budget for a monthly service agreement? Are you looking for comprehensive managed services or would you prefer to cherry pick specific offerings? Will you be requiring on-site support, remote support, or both? These are all important questions to answer before meeting with a potential MSP.
By knowing what you need and what you can afford before speaking with various managed IT services providers, you can eliminate certain MSPs altogether and help avoid unnecessary, surprise costs.
2. Determine your long-term goals.
Gone are the days of relying on break/fix IT management alone. As technology progresses and business owners become increasingly reliant on IT to run their businesses, having a long-term IT plan is more essential than ever for business growth.
Before entering into a partnership with an MSP, business owners should have an idea of where they want their businesses to go and how IT will play a role in that progression.
3. Seek a valued partnership.
As important as technology is to businesses today, a relationship with an MSP should be entered into as a long-term partnership rather than a temporary client/customer relationship. This is because managed IT services providers can help businesses scale their IT as their business grows and ensure that businesses are up to date on the latest IT trends, cybersecurity threats, and more. In addition, an MSP's dedication to partnering for the long haul is a good indicator of their commitment to offering impeccable service.
4. Learn about the staff.
Experience is essential when it comes to choosing the right managed IT services provider. While meeting with MSPs, ask about their staff's experience, specializations, and credentials. It's also important to know how many employees your business will have the support of. Will your MSP provide you with one go-to consultant or will you work with a team of people?
Knowing how an MSP runs their business will help determine if they are a good fit for your needs.
5. Look for results and a proven track record.
Experienced, effective managed IT services providers should have an array of clients with whom they have a proven track record of success. Before entering into an agreement with an MSP, look for reviews, references, and testimonials to determine if other businesses are happy with the service.
6. Determine what services are offered.
Just like every business is unique, so is every managed IT services provider. Some MSPs focus on the basics of IT management while others offer services beyond the umbrella of traditional managed services.
For example, IS&T, a managed services provider based in Houston offers everything one might expect from an experienced MSP in addition to a variety of unique services, including:
Logo, Brochure, Marketing, and Graphic Design
Software and Business App Development.
For many businesses, it could greatly benefit to have an MSP who can help manage additional technology-based services in addition to traditional managed services.
7. Ask about industry partnerships and experience with third-party applications.
To get the most out of your managed IT services provider, it's important to know what partners the MSP has in the IT space. When MSPS partner with companies such as Microsoft, Dell, and the like, they are often able to get businesses better pricing on equipment and software.
It's also important to find out how experienced an MSP is with working with third-party applications, such as various e-commerce platforms, Amazon web services, and more. The last thing you want is to get into a long-term service agreement with an MSP that doesn't work with a third-party app that is essential to your business.
8. Ask about industry-specific experience.
In addition to general IT experience and knowledge, it's always helpful if your potential managed IT services provider has experience in your business's specific industry. And while an MSP doesn't necessarily have to have experience with businesses exactly like your own to be able to provide excellent service, it helps if they have experience with or are willing to learn about your industry's methodologies.
9. Ask about mobile computing.
Now more than ever mobile devices are becoming the crux of IT. Businesses across all industries are relying heavily on the ability to access their IT systems from anywhere and everywhere. This makes finding an MSP who understands and has experience with mobile computing a top priority.
10. Pay attention to business culture and customer service.
Considering that an MSP/client relationship will likely be a long-term one, it's very important that your business meshes well with the culture of your potential managed IT services provider and that the MSP lives up to your expectations in terms of customer service.
Can you see yourself working with the MSP for the long haul? Is the MSP able to translate tech speak into everyday terms? Do you feel listened to and important when you speak with the staff? These are all important considerations to make.
IS&T – Professional Managed Services
For over 20 years, IS&T has been providing expert-level managed IT services for businesses across all industries in Houston and beyond.
From network design, to helpdesk services, to operations management and more, IS&T offers full-service IT management to help businesses grow and thrive. Our mission is to provide innovative, comprehensive, and practical IT services to help our clients save time and money while meeting their long-term goals.
Contact us today to make IS&T an extension of your business.