When searching for the highest quality information technology, or IT, service provider in your area, there are a few key ways to tell if the provider is reliable, experienced, and trustworthy. Of course, you can start by looking up reviews online from former customers or getting recommendations for IT support providers from companies like yours. But one of the best ways to tell if an IT solutions provider is an expert in their field and offers the best possible services for their customers is to gauge which questions they ask you during the consultation and quoting process.
Why are these questions important? Because the types of questions an IT consulting and services provider asks demonstrate their expertise in the industry, their dedication to providing tailored solutions, and their commitment to building rapport with their potential clients.
Below are the top 10 questions the best IT service providers should be asking if they're dedicated to delivering high-quality services and adding value to the customer's business.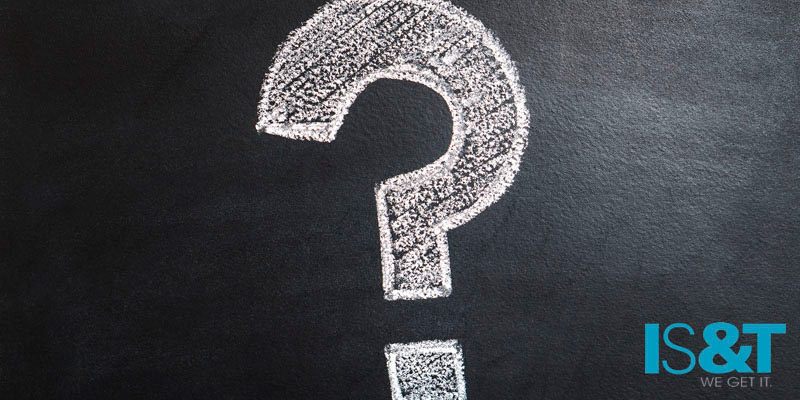 1. What are your top priorities when it comes to choosing an IT service provider
Whether it's implementing a new software solution, buckling down on cybersecurity, updating web design, or making a move to cloud services, there are many reasons why businesses might search for a new IT company. Asking potential clients about their top priorities when choosing an IT service provider allows the provider to align their offerings and tailor solutions. It also helps the provider demonstrate their understanding of the client's needs and positions them as valuable partners in meeting those priorities.
2. What are your biggest IT pain points?
Asking potential clients about their biggest IT pain points helps IT service providers identify specific challenges, tailor solutions, provide relevant expertise, prioritize resources effectively, and build trust with the client. By addressing the client's pain points, the provider can offer targeted solutions that directly solve their IT-related issues, leading to client satisfaction and a stronger client-provider relationship.
3. What are your current IT companies and how satisfied are you with them?
When meeting with potential clients, IT providers should be curious about the company's current IT strategies, including what their current provider is currently doing and whether or not the efforts are meeting the organization's needs. These questions help the potential future provider understand the experience and perspective of the client as well as identify areas of improvement within business
operations. For example, if employees' productivity is limited due to poor IT performance, this can be helpful information for changes to the overall IT strategy.
4. What are your specific IT needs?
Any IT services company your business meets with should be interested in the specific technology needs of your business, be it network security, hardware, websites, applications, cloud computing solutions, or everything in between. The answers to this question allow IT services companies the chance to create customized solutions.
In addition, the provider can evaluate whether their expertise, skills, technologies, and capabilities align with what the client requires. If there are gaps, the provider can communicate openly about their limitations or explore partnerships with other specialized individuals, organizations, or platforms to deliver a more comprehensive solution. This kind of open communication bodes well for the provider's approach to customer service, ensuring they're upfront about whether or not they can meet your business goals.
5. What is your budget for IT services and technology solutions?
It's important for potential IT providers to understand your business's financial constraints so they can create custom solutions to match your budget or offer more affordable or cost-effective alternatives. In addition, it's important to set realistic expectations when it comes to IT management. IT providers who are open to exploring financing or cost-saving options ensure they care about the client experience and success in their projects.
Whether you're looking for a provider for managed IT services, web development, or mobile app development, it's safe to trust a provider whose proposed quote and solutions align with your financial goals and constraints.
6. What is your timeline for finding and implementing an IT service solution?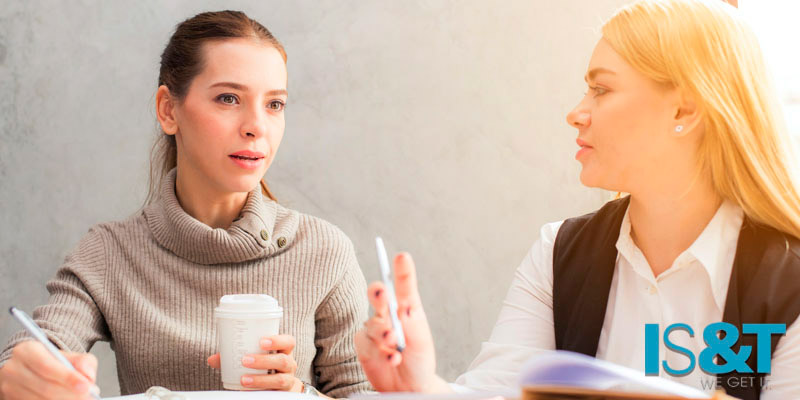 A great way to gauge a potential IT partner's approach to meeting your business needs is to see if they aim to understand your business's urgency and are able to prioritize, plan, and allocate resources effectively to meet your project goals. The best information technology company will offer appropriate solutions, collaborate effectively, and manage expectations.
If a potential provider is asking this question, they aim to ensure that their proposed solutions and implementation processes align with your desired timeline, increasing the likelihood of successful project delivery and, ultimately, your satisfaction.
7. What are the most significant risks you see with your IT infrastructure?
A reputable IT team should ask their potential clients about the biggest risks they see with their IT infrastructure because it enables IT professionals to identify vulnerabilities and tailor security measures, maintenance schedules, and monitoring techniques accordingly. By asking what problems you see in your systems, the provider can develop a robust risk management strategy that aligns with your specific concerns, ensuring the protection of your IT infrastructure.
8. What are your compliance requirements?
Compliance requirements vary across industries and jurisdictions. For example, compliance concerns for healthcare businesses are likely to be different than those that focus on engineering or marketing. By asking about compliance requirements as they pertain to your specific business environment, the potential IT provider can gain insights into the specific regulations, standards, and industry guidelines that you must adhere to.
In addition, this question ensures the provider is able to implement the appropriate security measures to protect sensitive data and ensure privacy compliance. By addressing your specific business's compliance requirements, potential providers can demonstrate their expertise and industry knowledge. Your business can have confidence in the IT provider's ability to assist in meeting regulatory standards, mitigating risks, and ensuring that tech systems meet the necessary compliance requirements.
9. What is your disaster recovery plan?
A backup and disaster recovery plan, or BDR, is closely linked to business continuity efforts. By working to understand your current disaster recovery plan, potential IT service providers can align their services and solutions to support your business more effectively in the case of a data loss incident or natural disaster. This question allows providers to identify vulnerabilities and risk points, propose targeted solutions and strategies, and address these vulnerabilities to minimize the risks associated with system disruptions.
10. What are your expectations for customer service and support?
When a provider asks you what your expectations are for customer support, it shows that they are interested in understanding client needs so they can align their services, enhance client satisfaction, and build long-term relationships. Most importantly, inquiring about customer service expectations provides valuable feedback for the IT provider and is evidence of their efforts to continuously improve their services. By actively seeking client feedback and aligning all of their services to meet expectations, the provider proves their ability to adapt and refine their processes to deliver an exceptional customer experience.