The landscape of IT as it pertains to supporting businesses and organizations is complex and always evolving. To manage the many aspects of IT that help your organization run – networks, equipment, software, telecommunications, data, security, and more – help desk support can be extremely helpful, whether as an addition to your existing in-house IT team or as your dedicated IT support. The affordability, effectiveness, and availability of on-call help desk makes it a popular choice for businesses of all sizes and across all industries.

For Houston businesses looking for help desk providers, where is the best place to start? Should you consider local help desks? What different choices do businesses have in help desk providers and various services they offer?
Here, we'll discuss how to find help desks in Houston and what your options are.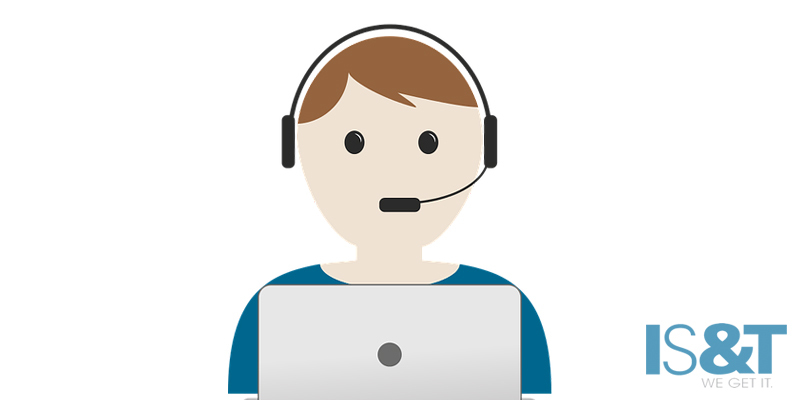 Outsourcing Help Desk Services in Houston
As a mecca for business, oil and gas, maritime, technology, retail, and beyond, Houston is filled with businesses and organizations that rely on IT services to run and thrive. If your Houston-based business is looking to outsource IT help desk support, you have many options to choose between. From outsourcing to a provider located outside of the country to finding a provider of help desk services in Houston, which is the best for your business?

Those who choose to outsource to providers located internationally are often drawn in by promises of lower costs. However, once businesses face the inevitable issues of time zone differences, language barriers, and lack of in-person service for immediate issues, they see the benefits of a US-based provider. However, even providers located within the United States who are not in your business's state or town can result in similar issues with availability and response time.

The best option for comprehensive, reliable, and responsive help desk services is to work with a provider near your business. Finding a help desk in Houston allows local businesses to receive the many benefits of outsourced help desk services with the added support of local providers who are able to come on-site if needed, offer additional IT services, and understand the unique needs of Houston-based businesses.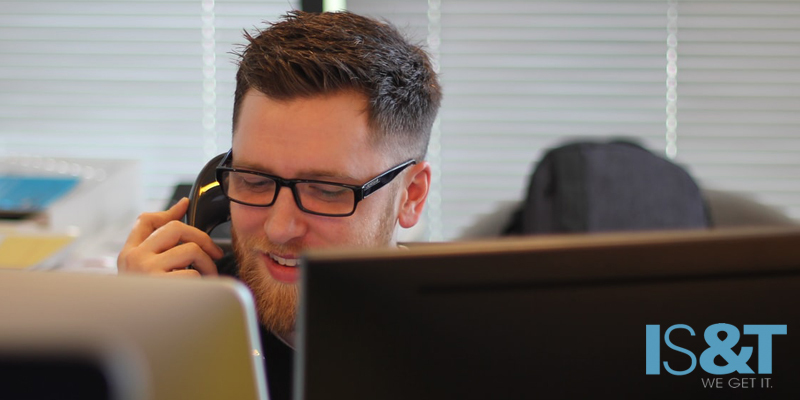 Help Desk Services Options
When comparing help desk providers in Houston, it's important to understand the different options available to your business. Help desk services are not "one size fits all". Every business and organization has different needs, and the help desk provider you choose should be the best fit for your specific requirements. Some key options regarding help desk services you should consider are:
Price & Service Agreements – How much can your business afford to spend on IT services like a help desk? How much does break/fix IT, downtime, and waiting for service from current providers currently cost your business and will working with a help desk help alleviate some of those costs? What is the provider's options as it pertains to service agreements?
Availability – What hours does your business operate and what days and times do you need help desk coverage for?
Types of Coverage – What coverage does your business need? There are many things a help desk provider can offer support for. Operating systems, third-party applications, mobile devices, laptops, desktops, networks, printers, and email are just the tip of the iceberg.
Issue Elevation – What will happen if your business has an issue that the help desk provider cannot fix over the phone? What is the provider's process for elevating issues? Can they offer in-person support if needed?
Additional Services –Would your business benefit from streamlining your current approach to IT? Consider finding a help desk provider in Houston who can also offer additional IT support and services like managed services, backup and disaster recovery, network security, web design, and more.
Once you've established what your business needs, you can meet with various help desk providers in Houston to find the best fit.
IS&T – Help Desk Services for Houston Businesses
When it comes to Houston helpdesk services, IS&T offers businesses exactly what they need and more. For over two decades, we've been serving the Greater Houston area and beyond with reliable, personable, and professional help desk services and support. Our US-based staff supplies our clients with helpdesk services 24 hours a day, 7 days a week, 364 days a year. With a wide range of experience with various hardware, software, and devices, our help desk team of IT professionals can easily help manage daily and long-term IT support for businesses throughout all industries. Best of all, we're located in Houston ourselves, so we can quickly and easily offer in-person support if needed.
Contact us today to see how IS&T's expert-level IT help desk support can benefit your team.