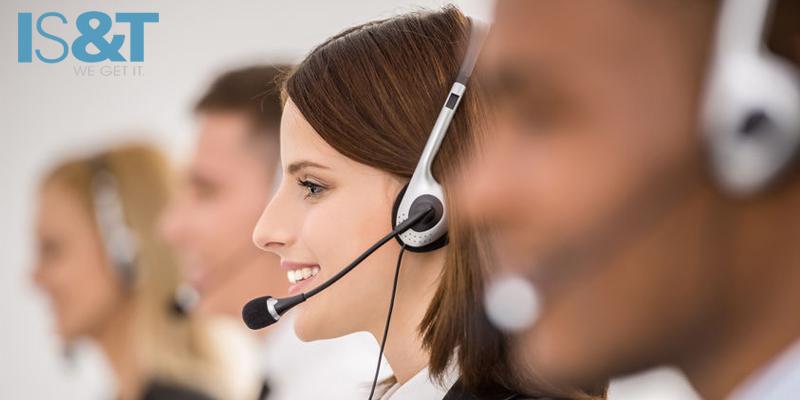 For many companies, offering quality IT customer service and support can be a struggle. In-house helpdesk services can be hard for small businesses to manage and impossible for businesses that run remotely. Even large-scale businesses may find that their in-house IT staff is overworked and bogged down with customer support calls.
Yet despite being one of the more difficult aspects of business to manage, having quality IT helpdesk services is an essential to businesses throughout all industries. So, what are businesses who cannot afford in-house IT staff or those whose IT staff must focus on other, more pressing issues to do?
Many companies find the solution in outsourcing their IT helpdesk services. To outsource your IT helpdesk means to bring in a third-party provider to handle some or all of your business's IT customer support and service needs.
There are a variety of benefits to outsourcing IT helpdesk services that make it a smart choice for businesses both large and small.
Cost-Effective
Outsourcing your IT helpdesk services to a third-party provider typically helps to reduce costs for your business.
When operating an in-house help desk, businesses must invest in the infrastructure to support the call center (telephone systems, network, equipment, etc.) and spend money to maintain and upgrade it. In addition, your business must spend money on recruitment and training of qualified customer service reps and pay the salaries of each individual.
By outsourcing IT helpdesk Services to another company, you are streamlining the costs of an entire department into one agreed upon fee and reducing the strain on your business's resources to run the help desk.
Expert Customer Service
For a frustrated customer, nothing is worse than feeling as if their customer service representative doesn't have a solid, expert level of understanding on the issue. When running an in-house help desk, it can be time consuming and expensive to hire customer service professionals who have the necessary IT knowledge required for expert-level service.
When outsourcing IT helpdesk services, third parties offer businesses access to a full team of trained, educated experts in the IT field. Even better, business owners can search for IT help desk providers who have experience with their specific industry.
24/7 Availability
It would be completely cost-prohibitive for most companies to keep an in-house help desk team that runs 24 hours a day, 7 days a week, 365 days a year. And yet for many businesses, having around-the-clock service and support is a must-have.
Third parties that offer IT help desk services give businesses the ability to offer expert-level support no matter what time it is, because their team of help desk professionals is spread across many time zones. This is very beneficial for businesses who are based in one time zone but have customers in another.
Fast Response
Although all businesses would love to provide immediate help and service to their customers, it's not always a possibility to do so. Outsourcing IT help desk services allows businesses to respond more quickly to their customers due to the increased availability of their support team. Many third party providers can even address issues immediately by gaining remote access and fixing the issue.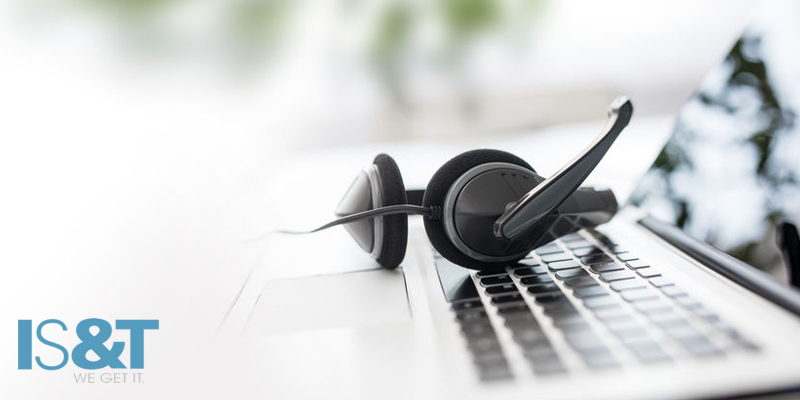 Choosing the Right Help Desk Services Provider
Now that you're ready to choose an IT help desk services provider, it's time to consider the various factors that set sub-par providers apart from excellent ones.
The following five factors are important considerations when meeting with prospective providers.
Where is the support team based? For many businesses, having a US-based support team may be a top priority. Others may be satisfied with internationally based support staff. Determine what is best for your business and consult with potential providers on their location before committing to a service agreement.
What is the experience of the support team? Different businesses require different levels of service and support. While some businesses may be satisfied with coverage up to Level 1 tech support, others might be looking for Level 3 and 4 support. Evaluate the metrics regarding your current support calls to help determine which support level is most effective for your business's needs.  
What is the process for escalation? Regardless of which level of maximum support you choose, you must have plans for escalation. This refers to what happens to a support call when the solution can only be found in a service level higher than the help desk can offer. Your provider should have plans for who to escalate more complicated calls to.
Is support offered for third-party applications? Often websites feature a variety of applications to help the business run its online processes. It's important when choosing an IT help desk services provider to determine whether they offer service and support for third-party applications. If they don't support a key application to your business, they may not be the right fit for your needs.
Can desktops be accessed remotely? Many businesses benefit greatly from remote access. This is the process by which service and support technicians can remotely access the computer or device that is having trouble and fix the issue directly. If remote access is important to you, be sure to discuss this feature with potential providers.
IS&T Help Desk Services
IS&T offers a fully staffed, US-based, 24/7/365 help desk that offers customers a Level 1 support system for their business. Our team of trained, certified help desk technicians offer:
Around-the-clock support, even on holidays or weekends
Simplified escalation processes
Support for Apple and Windows OS
Remote access technology
Support for browser, email, and third-party applications
Printer, mobile, software, and desktop support
And more!
Contact us today to see how we can help provide a comprehensive level of customer service and support for your business.