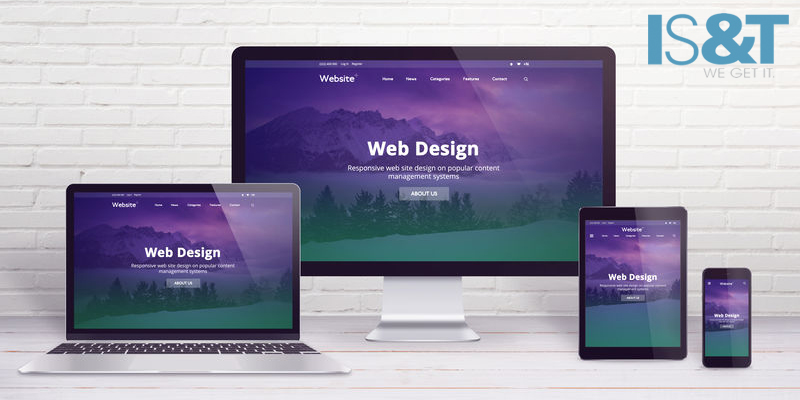 Having a quality online presence has become an increasing priority for businesses of all sizes and industries. Regardless of what type of industry you're in, potential clients and customers are likely to judge your business's reputability and level of experience off the quality of your website. More than that, business owners are finding that clients often discover them from search engines and social media platforms.
That said, when it comes to making that all-important first impression, nothing is more valuable than investing in a website that is designed with quality, created to be user-friendly, and most importantly is responsive.
Among the many technical buzzwords associated with web design, "responsive" is a term that business owners must pay attention to and prioritize.
Responsive web design refers to the infrastructure of a website that is created in such a way to allow the site to be viewed on a variety of different devices and windows without losing any content or visual appeal.
Responsive web design ensures that your website will look great regardless of what size screen or window users are viewing a page on. When a website's design is responsive, the pages' text, images, links, and sections adapt to whatever size screen is being used to view it.
Why prioritize responsive web design?
Gone are the days of web users spending most of their time on a desktop computer. Now, users are visiting websites from devices of all types. By prioritizing responsive web design, business owners ensure that their website will look great on all devices, such as:
Desktop Computers
Laptop Computers
Mobile Phones
Tablets
Beyond using different types of devices, web users are also using different sized screens and windows to view websites. One device's screen could be much larger than another and desktop users may re-size windows while on your website. Responsive design guarantees that no matter what size screen or window a page appears on, the design will remain consistent.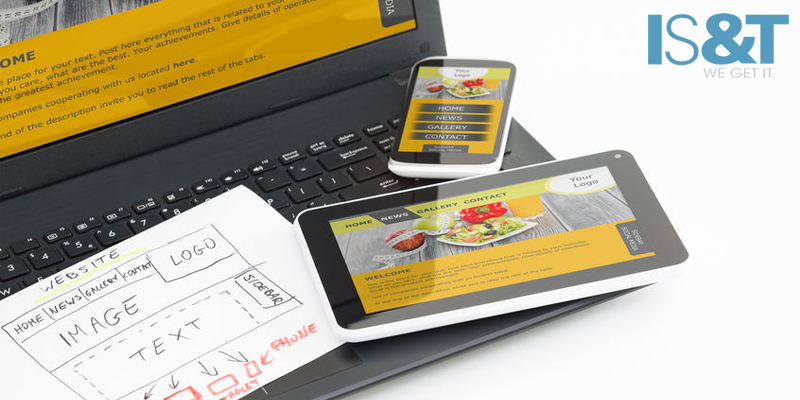 Better Accommodate Mobile Web Traffic
According to a 2018 study by Oberlo, over half of all web traffic takes place via mobile devices. This means that if you're designing a website that only looks great on a desktop or laptop computer, you're ignoring many users who visit your site.
A Step Above Mobile Websites
In response to this, many web developers shifted to a "mobile-first" or "mobile version" design, which prioritized creating excellent sites for mobile-sized screens first and then creating secondary, separate designs for larger screens.
Responsive web design offers business owners the best of both worlds by allowing websites to look great at any and all sizes without requiring a second URL. It ensures consistency for your site across all devices and eliminates the need for a second "mobile site" design. Rather than spend money and time designing multiple websites for various screen sizes or devices, business owners can invest on one, all-encompassing responsive design.
Better User Experience
For the modern web user, efficiency is key. If a user must access a mobile version of your website to view the content they are looking for or if your current design is not mobile-friendly at all, you run the risk of losing the user entirely. Responsive web design gives business owners peace of mind that no matter what device or screen size is being used to view their site, all users are able to access the content without interruption or frustration.
Streamline Branding Across Devices
As users turn to varying devices to access websites, business owners must prioritize a streamlined look and feel across all devices. Having a responsive web design allows branding, visuals, and calls to action to be consistent for the user, regardless if they are viewing the website on their phone, tablet, or computer.
Simplify Marketing, Content, & SEO Efforts
Having one responsive design as opposed to multiple sites such as desktop and mobile versions is beneficial for companies looking to better track marketing and SEO analytics. With a single responsive design, business owners only need to deploy one strategy for web marketing, content, and SEO. In addition, Google can more easily recognize websites that feature a single URL as opposed to those with different URLs for both desktop and mobile versions of a site.  
IS&T Knows Responsive Web Design
The world of web design is constantly evolving. When looking for a quality web designer, business owners must turn to experts in the field who have not only been in business for many years but are also constantly keeping up to date with the latest advancements, including responsive web design.
IS&T, a full-service website and application development and design company based out of Houston, TX, has spent the last two decades becoming an authority on custom web design. By pairing classic know-how and design experience with a deep understanding of the evolving needs of the web design industry, we create cutting edge, responsive web designs for businesses of all sizes across a variety of industries.
Custom CMS
The key to IS&T's success in web design is our custom CMS, or Content Management System, which comes with every website we create.
In addition to being responsive, all our sites can be managed firsthand by our clients, eliminating the need for an on-staff webmaster. Clients can change text, photos, and other information on their site directly, even if they have no knowledge of web design.
Contact IS&T today to get more information on creating a responsive web design for your business.