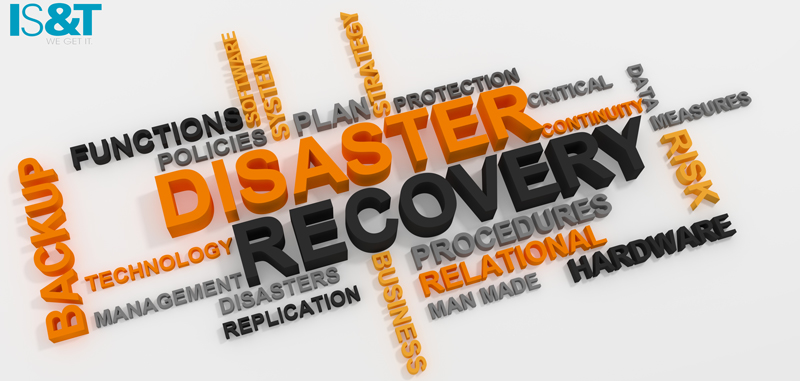 When you think about the most important assets of your business that need to be protected in the event of an emergency or incident, what comes to mind?
If you only answered employees, physical property, equipment, or the like, you may be forgetting one of the single most important assets your business has to lose — data.
Although invisible and easily stored within your computers' hard drives, data is one of the most vital assets a business can have. As businesses become increasingly reliant on technology to run their day-to-day operations, more and more business data becomes susceptible to being lost or compromised.
The results of a network issue, data loss incident, or cybersecurity attack can be severe to your business's financial bottom line, the reputation of your company, and the public opinion of your brand.
Many IT experts can agree — it is not a matter of if your business will experience a network issue or data loss incident, it is a matter of when.
To keep your business up and running following an incident such as a hardware failure or cybersecurity attack and to ensure your data is safe no matter what occurs, you must have a reliable backup and data recovery process in place.
What is back up and disaster recovery?
Backup and Disaster Recovery, or BDR, is more than just a backup of your data. Anyone can install a backup software or utilize physical, external hard drives to backup data.
BDR is far more powerful. It is a proactive, iron-clad system that is specifically designed to backup and protect data, revive networks if systems fail, and get businesses back up and running quickly.
Features such as continuous data protection and block-level encryption ensure that your business's files, emails, and other data are consistently backed up and securely tucked away and safe until you need them. In addition, BDR offers disaster recovery which can potentially eliminate any downtime and quickly restore data following an incident.
Continuous Data Protection
To ensure absolutely nothing is lost, a bullet-proof BDR system backs up data in short increments, some even as low as every five minutes. This means that in the event of a server malfunction, clients can be assured that the absolute latest data has been backed up, archived, and protected.
Encryption
To ensure the protection of your data despite any disastrous event, the BDR encrypts your data and archives it across multiple, off-site data centers. This offers unparalleled protection, reliability, and quick availability for when you're ready to restore your data.
Disaster Recovery
More than simply backing up data, a true backup and disaster recovery system is a fail-safe solution that not only minimizes downtime during an incident but also restores your data quickly and efficiently afterward.
During a server malfunction, the BDR can assume the role of your server, continuing to perform incremental backups and keeping your network up and running while IT staff repairs the issue.
After the server has been repaired or replaced, the BDR can reinstall everything, ensuring that the infrastructure of your business is redundant.

Why is it important to have BDR? 
Some business owners may think that their current backup system is sufficient, and may ask themselves, "Why invest in BDR when I have something that works for me now?" The answer to that question lies in two important factors — the value of your time and protecting your clients and business data.
The Value of Your Time
While you may have a backup of your data, whether from an online service, software program, or physical backup, restoring your data following a significant data loss or cyber attack can be extremely time-consuming. Not to mention the backup you have could be out of date, resulting in the loss of significant current data.
In the event of an incident, your business could potentially be offline for days while repairing your equipment and restoring your data.
Wouldn't you prefer if your data restoration happened in a matter of minutes instead? A reliable BDR offers business owners assurance that their downtime is as minimal as possible by speeding up the restoration process.
Protecting Clients & Business Data
If you've never experienced data loss before it can be hard to paint a picture of how catastrophic losing business data can be. For those who have experienced significant data loss, they know that a manual backup is simply not enough.
Due to human error, out of date backups, or insufficient restoration processes, many outdated forms of backing up data are just not effective enough for the many responsibilities businesses face regarding online data.
Businesses have a responsibility to their clients and employees to protect their personal information and files. In addition, businesses are continuing to store more and more sensitive, private data digitally.
The only way to truly protect this valuable data is to have a proper backup and disaster recovery protocol in place.
IS&T, a full-service managed services provider based in Houston, TX, offers a sophisticated Backup and Disaster Recovery solution that gives our clients unparalleled peace of mind.
With our BDR solution, business owners can rest easy knowing that their data is continuously archived, redundant, and ready to restore quickly following an incident. From major disasters to short outages, our BDR system can protect your business's day-to-day operations and brand reputation with superior, fail-safe technology.
Don't become another statistic on the dangers of data loss. Contact IS&T today to begin protecting your business's data from being compromised.