Web design plays a pivotal role in a company's marketing strategy. It not only shapes the perception of your brand but also impacts user experience, search engine optimization (SEO), conversions, and overall competitiveness. Investing in a well-crafted website is a crucial step in building a successful online presence and driving business growth.
But how can your business best achieve a solid presence on the internet? One of the most important resources for business owners is having a professional web designer or web development firm to assist in the process. Not only do they have the necessary tools, but they also have the skills and knowledge within the industry needed to help make your vision a reality.
The Ins and Outs of Web Design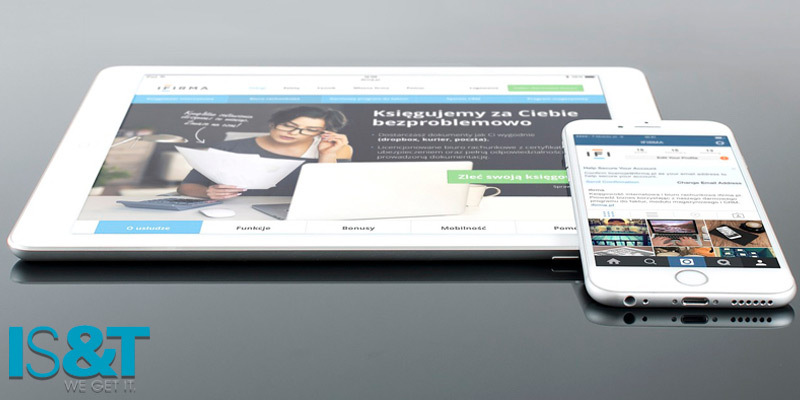 Web design is a vast field that involves the collaboration of designers, developers, and technology professionals to create a website that not only looks great but also functions effectively and aligns with your company's goals and brand identity. 
There are different aspects of design, including user experience (UX) design, user interface design (UI), as well as different coding languages used to create web designs, such as HTML, CSS, JavaScript, PHP, and MySQL. There are a wide variety of ways to create your web design, including using pre-made template website builder online or working with a designer directly. The sheer volume of information associated with web pages can be overwhelming for business owners. 
Luckily, you don't have to think about all of the technical requirements when creating your own site when you partner with an experienced web design firm. You only need to learn the basics, which we'll discuss here.
What Does Web Design Mean for Businesses?
As a business owner, when you think about web design, the only thing that may come to mind is your business website. However, web design includes a lot of different aspects within the tech space, many of which are essential to business success. Web design includes your website itself, web hosting, your domain name, any mobile apps your business has, as well as e-commerce solutions. In addition, there are many factors within web design to consider, such as:
Visual Design
Visual design encompasses all of the overall visual aesthetics of the website, such as the layout, color scheme, typography, graphics, animations, and images. Understanding and prioritizing visual design helps to create a visually appealing and consistent brand identity. Whether your preference is minimal and clean or bold and bright, things like the layout of content elements on your site, the colors used, and amount of brand integration can all impact a user's experience.
Functionality
Functionality focuses on how users interact with and experience your website. User experience, or UX, design considers factors like site navigation, user flow, and usability testing to create an intuitive and enjoyable browsing experience. There are additional aspects of web design that focus on functionality, such as responsive design and accessibility. Responsive design tactics ensure your website functions and looks great on any device and any screen size. Accessibility design measures ensure your site is inclusive and accessible to all users, including those with disabilities. 
Information Architecture
Information architecture refers to the organization and structure of content on your website, which, when done correctly, makes it easy for users to find information and navigate through different sections or pages. Concepts of information architecture include navigation menus, links, buttons, calls to action (CTA), and content presentation. Each element of information architecture must have balance and be organized in a clear and intuitive way to enhance users' engagement with the site. 
Security & Management
Having a successful website goes beyond having something that's visually appealing and functional for users. A great website should also be secure, well-performing, and easy to manage for your team. Implementing security measures to protect both user data and your website from potential threats is an essential part of web creation. In addition, its important to have an easy way to manage your website and publish or edit new pages. 
Content Management Systems
A great option for easy management is selecting and customizing a CMS (Content Management System) that aligns with your company's content management needs and facilitates easy updates and content publishing.
The Importance of Web Design for Businesses
Let's be honest—first impressions matter. In all aspects of business, everything from the presentations you make to potential clients to the look and feel of your branding matters when it comes to making your first impression a good one. Your website is no different. In fact, it's often the first interaction a potential customer has with your brand. A well-designed website creates a positive first impression, which can significantly impact whether a visitor decides to explore your products or services further. Quality website design does this by sticking to key principles and best practices that provide great appearance and functionality.
User Experience (UX)
A well-designed website focuses on ensuring a smooth and user-friendly experience. If users can't easily navigate your site, find information, or complete actions like making a purchase, they're likely to leave without making a purchase or reaching out to connect. The worst-case scenario is that the user may not return. Great web designers follow the fundamentals of UX design to ensure all the proper components and features of your site are in place so users can have the best experience possible. Solid UX designs can lead to higher conversion rates and increased customer satisfaction.
Branding
Your website is an important extension of your brand identity. Consistency in design, colors, fonts, and imagery helps reinforce your brand and makes it memorable. A cohesive brand presence across all channels, including your website, helps build trust and recognition. Web development companies can help you streamline your branding across all platforms, including your website. This focus on branding your webpage can foster a better connection to customers who are drawn to distinct brand identities. 
Search Engine Optimization (SEO)
Search engines like Google consider various factors when ranking websites. Effective web design can impact load times, mobile-friendliness, and overall user experience—all of which heavily influence SEO rankings. A well-optimized website is more likely to appear higher in search results, increasing organic traffic. An experienced web designer will ensure SEO is a part of the process when working to improve your web presence.
Content Presentation
Successful web design allows your business to present your content in an engaging and organized manner. This is accomplished through everything from setting up the framework of your site's layout to adding in key graphic design elements like custom animation or logos.This can lead to better content consumption for users, longer time spent on your site, and increased chances of visitors taking desired actions, such as making a purchase.
Mobile-Friendly Design
One of the most important examples of effective content presentation is mobile-friendliness. With the growing use of mobile devices, having a responsive web design is crucial. Google prioritizes mobile-friendly sites in search results. Plus, a large portion of your potential audience accesses websites via smartphones and tablets, so a mobile-friendly design is essential for reaching them.
Analytics
How well designed your website is directly affects conversion rates. Conversion rate is a form of data that tells your business how many users are interacting with your site in ways that you want, such as clicking on a specific button or using a certain plugin. Elements like clear calls to action (CTAs), intuitive navigation, and persuasive design elements are just some examples of how a web designer can encourage visitors to take desired actions. A well-designed website can easily integrate with analytics tools, allowing you to track user behavior and make data-driven decisions to improve your marketing strategy further.
Benefits of Web Design for Businesses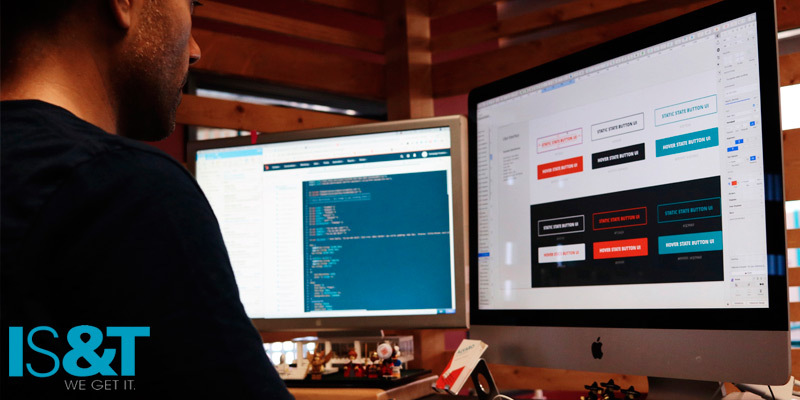 Investing in your business is no small decision. In fact, deciding which aspects of your business to invest in is often one of the hardest parts of owning a company. Luckily, web design and similar technology-related investments will almost always pay off in the end. 
There are many benefits your business can reap from establishing a solid web presence, including: 
Sales Growth
Competitive Advantage
Increased Reliability with Customers
Access to Larger Audiences
Increased Marketing Opportunities
Higher-Quality Branding
These benefits are truly just the tip of the iceberg when it comes to the many pros of investing in your business's web design. Speaking with a website development professional can help you find additional benefits for your specific business.
Web Design Matters
Web design is an important factor for businesses today, and you shouldn't take it lightly. A well-crafted website has the power to make a great impression on potential customers. Plus, it can work wonders in nurturing leads within your target audience and boosting conversions.
But in order to achieve those things, your web presence must provide a fantastic user experience, and that can only be done by beginning with a foundation of quality web design. If you're looking to launch a new website altogether, research web designers in your area to find the best fit for your needs. In addition, web design companies can run site audits to help identify pain points and provide important feedback for improvements. Either way, with the help of a dedicated professional, you can take your web design to the next level.