How do you define a small business? Is it by the number of employees a business has or the amount of money it makes? According to the US Census Bureau website, small businesses can be defined by both firm size and revenue. However, no matter what factors you use to define a business's classification, many experts agree that small businesses are essential cornerstones of the United States' local and national economies. With that in mind, it's important for small business owners to understand that although there are many differences between large businesses and small businesses, it's just as important for small businesses to have quality IT support and management.
Here we'll discuss how IT support might differ for small businesses compared to that for large businesses and go over why managed IT services might be the right choice for your small- to medium-sized organization.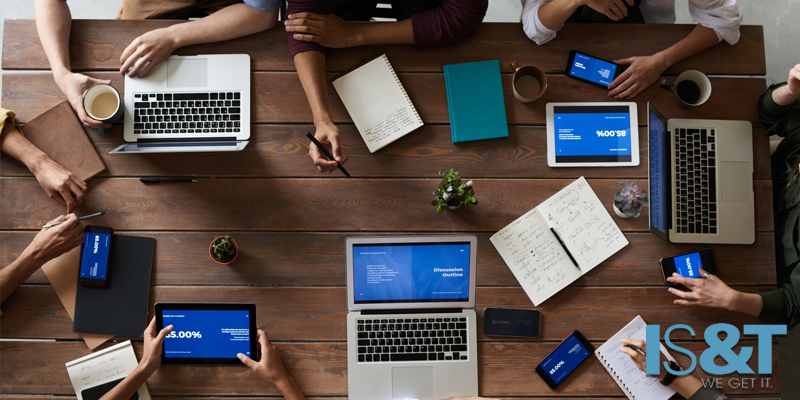 IT Support – Small Businesses vs. Large Businesses
No matter what industry you're in, the needs of small businesses and capacity to fulfill them differ greatly from that of large businesses. That includes IT services and support. For example, a small business may not have the financial capacity to have an in-house IT professional, and if they do, they may only be able to afford one or two team members. Whereas a large business may be able to afford their own dedicated IT department. This can be a detriment to small businesses, particularly in today's market which is highly reliant on the functionality and efficiency of IT systems. Something as simple as a network problem can be business-altering to smaller businesses who don't have the resources to quickly resolve the issue. Many small businesses go without IT services and support or have minimal access to IT professionals, and business growth and performance often suffers as a result.
Managed Services for Small Businesses
Outsourcing managed IT services is a great option for small businesses that helps bridge the gap between need and affordability. Managed services allow for small business owners to outsource their basic IT support and services to a third-party MSP, or Managed Services Provider. MSPs are experienced companies that specialize in IT management, services, and support. Because they spread their operating costs across their wide array of clients, they can offer next-level services, technologies, and experienced IT professionals to their clients at a fraction of the cost it would take to achieve the same level of skill in-house. MSPs typically offer a variety of services, including but not limited to:
Network security such as monitoring and support
General IT support for devices, software, and equipment
Support for Microsoft Office 365 and other similar programs
Upon meeting with an MSP and choosing to partner with them, you can enter into a service agreement which outlines exactly what services you'll be offered and what you'll pay monthly. This is extremely helpful for most small businesses because it helps to minimize surprise IT costs. And as we all know, strategic budgeting is key to business growth. Not only is partnering with an MSP more affordable for small businesses, but it also allows for more opportunity for growth or change, both of which are very common for small businesses. This is because MSPs are always happy to provide additional services or increase/decrease their level of support depending on your needs. A simple alteration to your service agreement when it comes time to renew can mean seamless changes for your growing business.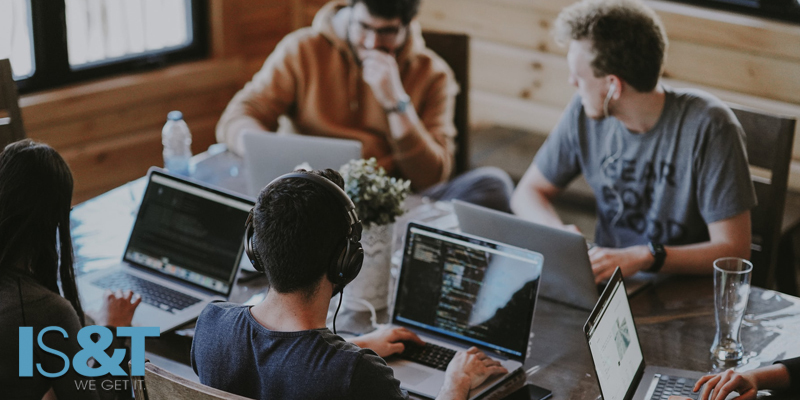 For over twenty years, IS&T has been helping small businesses throughout the Greater Houston area and beyond succeed in all things IT. Our managed services allow for small businesses to have the manpower, experience, and technology of a large business IT department without the added expense. Our team of IT professionals is adept at handling IT issues of all sizes – from printer malfunctions to large-scale network problems. Best of all, we can customize an IT strategy that matches your business's goals and budget. Don't wait to prioritize your small business's IT needs.
Contact us today to see how easy it is to have a professional and knowledgeable IT team at your service for a price your small business can afford.