No matter how you utilize the web for your business – e-commerce, advertising, client communication, etc. – you likely want a web presence that is high-performing, represents your business's brand, and is optimized for the best possible impact on your business's reputation, bottom line, and day-to-day functionality.
To achieve all of this, you need to have the best web design team on your side. As DIY templates and freelance web designers have become more widely accessible, it can be easy to be sucked in by promises of cheap prices and excellent products. But the truth is that there's no substitute for a reputable and experienced web design company.
Here, we'll discuss what to look for in a web developer and why a professional web design team like Houston's IS&T is the best choice for your business.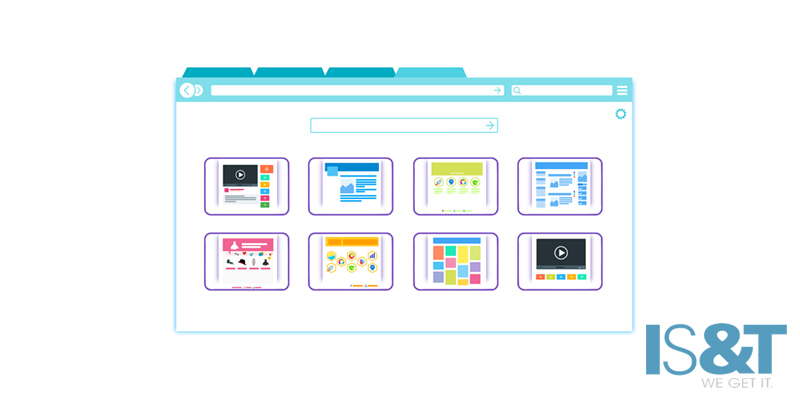 Of course, keeping your bottom line in mind is essential when shopping for a new service or product, but as any seasoned business owner knows – if it sounds too good to be true, it probably is. That's why it's so important to know what to look for in a professional web designer. Houston is also a big city, and there are many options out there, ranging from full-scale design firms to independent freelancers. As a business owner, how can you avoid subpar "cheap" solutions that will only cost you more in the long run and find the right web design solution for you? The way to do it is to look for the following key factors when searching for professional web design.
It's clear that the web is always evolving. That's why it's important that your website is designed by a team that has proven experience in terms of how long they've been in business as well as what their past, current, and former clients say about them. The more years a company has been in business and the better their overall reviews, the more likely they are to be a solid investment. Inexperienced companies or freelancers who can't offer great references are not the ideal choice.
3rd Party Integration & E-Commerce Functionality
For modern businesses, it's not enough that your website simply exists – it also should streamline your day-to-day operations by tying into the various third-party applications your business uses regularly. Whether it's e-commerce tools like payment processing, shipping integration, or inventory functionality or other third-party applications like in-office communication tools, calendars, or database solutions, having a website that intuitively works with all of the systems and tools your business needs to run is priceless.
Website Maintenance & Content Management
Although it can be a relief when your new website has launched, the work of having a successful website is not completely finished when the web design goes live. In fact, how well you maintain your website and manage your content is a huge factor in how successful your website will be long term. Many low-cost website options and those offered by freelance designers are not supported after they launch. This means that if you run into an issue after the fact, you'll have to deal with the repairs on your own. In addition, many lower cost web designers make more money on clients long term because they charge clients to make simple updates like changing photos or text content. The best way to get the most of your money is to work with a web design company that offers full support on their sites and allows for easy content management.
To streamline IT operations, it can be helpful to work with a web design team who also offers additional IT services like web hosting, network security, managed IT services, and the like. This not only can help lower costs by bundling services but ensures that your business has a singular, reliable go-to for any and all IT issues.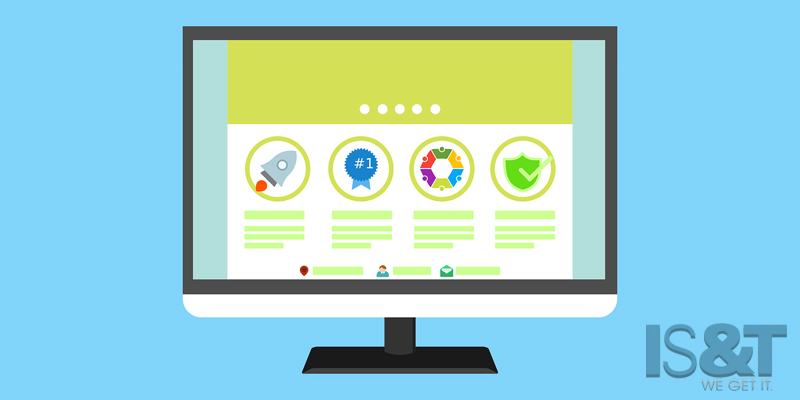 IS&T – Professional Web Design in Houston
At IS&T IT Services, we know how important professional web design is to running a successful business. Throughout our two decades of experience, we've been a go-to for professional web design needs throughout Houston and beyond. Our work with business of all sizes and industries means we offer custom web design. We know that no two businesses are alike, so we believe that no two websites should be either. Our professional web design team in Houston focuses on meeting client needs, not overselling unnecessary features. All of our web design solutions are functional, visually attractive, and scalable so your website today can help you build into your business's goals for tomorrow. With our customized content management system, or CMS, you have creative control over your website's content, images, colors, and much more. In addition, we can handle other aspects of your IT needs, from hosting to security to fully managed IT services.
Contact us today to see how IS&T's web design team can make the difference in your Houston business.