Oracle is an extremely popular and useful software used throughout many industries and by countless businesses across the globe. From healthcare, to manufacturing, to technology, and beyond, Oracle's industry solutions serve many different essential functions such as cloud infrastructure, databases, and more.
With a wide range of products and an extensive pool of dedicated customers, Oracle's prevalence demands a vast range of talented professionals. However, not all Oracle professionals are created equal. When your business needs talent that is well-versed in Oracle technology, the best way to find the ideal candidate is to work with an Oracle recruitment firm that is not only experienced in the technology itself but also in staffing best practices. Whether your business needs an Oracle expert to fill a position in management, analysis, consulting, or other specified area of expertise, utilizing an experienced Oracle staffing firm like IS&T will ensure the perfect fit for your business.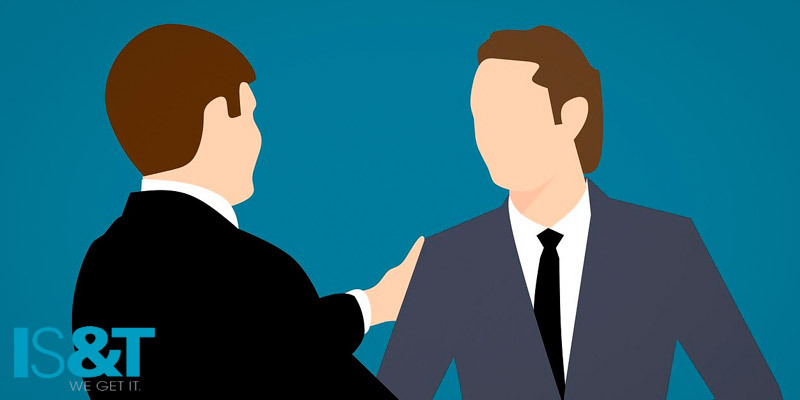 As with any specialized skillset, there are many professionals out there who claim to be well-versed in Oracle technology. However, when you need the ideal Oracle professional for your business, you can't run the risk of hiring someone who isn't as experienced in the technology as they claim or doesn't specialize in the type of Oracle position you're hiring for. Many businesses find out through trial and error that not all Oracle professionals offer the same level of expertise. The result can be wasted time, money, and productivity.
When you work with an experienced staffing firm like IS&T that understands Oracle, our professional recruiters will help you clarify your needs, understand the exact skills necessary for the position, and locate qualified and experienced talent to meet your needs. In addition, there are a variety of unique benefits to using IS&T's Oracle staffing experts to help in your search that you wouldn't experience otherwise.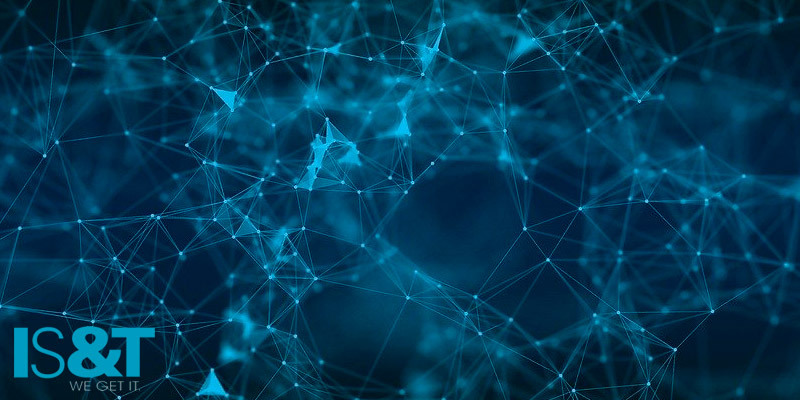 Qualified Staffers Equals More Qualified Candidates
Although your business may benefit from and utilize Oracle technology, your business's specialty may not be tech focused. Maybe your area of expertise is healthcare, legal, or commerce. If that's the case, then it's likely that your hiring manager or HR team does not have the technical skills to understand the ins and outs of Oracle itself. It's much more difficult to find a qualified candidate for a position you fully understand. That's where Oracle staffing firms like IS&T can make the difference. Our recruiters specialize in Oracle and have years of experience in staffing positions just like those you're trying to fill. Our oracle recruiting professionals can more easily and effectively sift through candidates to determine who truly has the experience and knowledge required for the positions. The result is better candidates who are more capable of meeting your business's unique needs.
Access to Exclusive Candidates
At IS&T, our Oracle staffing team spends its time cultivating meaningful relationships in the IT industry. Our decades of work in staffing IT positions throughout the greater Houston area and beyond lends us access to an exclusive network of IT professionals, many of which you would not find anywhere else. When you partner with IS&T to meet your Oracle recruiting needs, you gain access to our vast network of some of the best passive Oracle professionals in the industry.
Proven Oracle Staffing Experience
At IS&T, our team of Oracle recruitment specialists are experienced in staffing Oracle positions such as:
Customer Experience
Financials
Cloud Services
Customer Relationship Management
Enterprise Resource Planning
Projects Portfolio
Supply Chain Management
Human Resource Management
Fusion Applications
E-Business Suite
Database
And more!
As with all of IS&T staffing, we offer various types of Oracle recruitment strategies, ensuring an option that is right for every staffing need. No matter what type of placement you're looking for, our Oracle staffing professionals can accommodate you. We offer the following types of Oracle staffing:
Oracle Contract Staffing – When your business needs an Oracle staff member for a limited term contract, our Oracle recruitment professionals can help you get the position filled and contract completed quickly and easily.
Oracle Contract-to-hire Staffing – When you're unsure if a specific Oracle position has a permanent place in your business, we can help you fill the position with a contract-to-hire placement.
Oracle Permanent Placement Staffing – When you need a full-time, permanent Oracle candidate that is experienced, the right fit for your business, and ready to commit to your business long term, we can help you find the right person the first time around.
For over twenty years, the staffing experts at IS&T have been creating meaningful business relationships throughout the Houston IT market. Our wide network provides our clients exclusive access to some of the highest quality and most experienced talent available. That pool of unmatched talent includes Oracle professionals who can help your business succeed with this powerful and essential technology. If you're in the market for an Oracle recruitment team, look no further. Our staff is ready to help you connect with the right Oracle talent today.
Contact us now and begin your search for the Oracle professionals you need.