The times are changing. Microsoft recently announced that their web browser, Internet Explorer, will be retired as of June 15, 2022. In its place, Microsoft Edge will take over. According to the company, Microsoft Edge offers a "faster, more secure and more modern browsing experience" than its predecessor.  
Although the future of technology is constantly changing, the impact of changes to longstanding products like Internet Explorer cannot be underestimated. Having been around since 1995, many companies have trusted Internet Explorer from the beginning. That said, many of their websites and web applications still rely on the soon to be discontinued browser. This leaves many businesses wondering what this change means for their web presence.  
Here, we'll go over why Microsoft is dropping Internet Explorer and what it means for your business.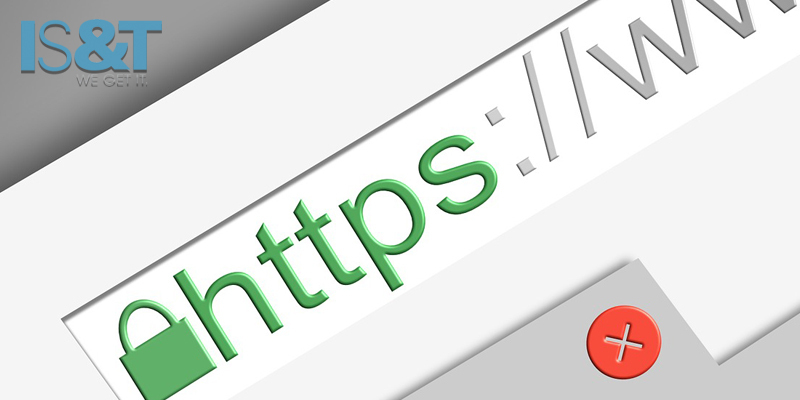 Farewell to Internet Explorer
The desktop application and browser, Internet Explorer, will be retired and removed from Microsoft support in June 2022. According to Microsoft, the reasons the company is doing away with Internet Explorer in favor of Microsoft Edge are:  
Streamlined Productivity

 – Internet Explore paled in comparison to modern browsers' functionality, speed, and features. 

 
Better Browser Security

 – Internet Explorer became increasingly incapable of handling growing cybersecurity threats.

 

Improved Compatibility

 – Internet Explorer was home to many legacy websites and applications that didn't adapt well to modern technologies. Modern browsers like Edge, Chrome, Safari, and Firefox offer better options for website compatibility. 

 
According to Microsoft, Edge will provide increased user experience for home and office use. In addition, it will allow Microsoft to provide better service for its customers, as Internet Explorer has been "increasingly been difficult to support side-by-side with modern browsers." In addition to Microsoft Edge, users still have the option to use other browsers that have better handled the changing landscape of the internet.  
What This Means for Your Business
As a business owner with a web presence, you might be wondering how you're affected by this change. First and foremost, don't panic. You're not alone in being affected by this change and the switch may be easier than you think. It also serves as a great opportunity to take time to evaluate your current website and applications and update them or launch new ones.   
Microsoft states that "enterprises have 1,678 legacy apps on average." As a result, they've enabled their new browser, Microsoft Edge, to have an Internet Explorer mode that will support legacy apps through at least 2029. However, it's important to understand that even with this Internet Explorer mode, the majority of web users do not use Internet Explorer or Microsoft Edge. In fact, according to StatCounter.com, nearly 65% of web users use Chrome as of April 2021. Comparatively, only 0.17% of users use Internet Explorer and 3.39% use Edge. That said, it's important to take this change as a jumping off point to optimize your site for the browsers that most users are utilizing.  
Web developers have been clamoring for a long time to shift away from Internet Explorer, as it was increasingly difficult to create websites and applications that would function optimally across all browsers due to Internet Explorer's limitations. With this change, it's an opportunity for growth for businesses to make the changes that developers have been pushing. There is no better time than now to assess your current web presence and take the time between today and June 2022 to update your websites and applications.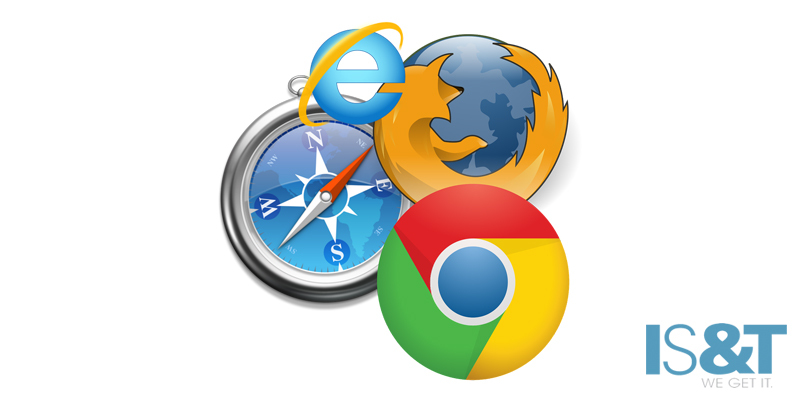 IS&T is among the many web developers who have been waiting for this change for many years. As a website and application development company who stays on top of the latest technologies available, we've seen Internet Explorer struggle to keep up with changing times. We also understand businesses' reluctance to jump to new browsers. That's why we're excited to help businesses and organizations adjust to the new browser landscape with the help of experienced professionals. We promise that the increased functionality, productivity, and security you'll gain from leaving Internet Explorer behind will be worth it.   
Contact us today to talk about upgrading your existing site or launching a new site that will make the most of this browser shift. Our team of experienced web developers will ensure your legacy systems and applications are revamped or altered to be compatible with modern browsers before Internet Explorer is retired. We'll also guarantee a better online experience for you, your staff, and your customers.