Companies of all sizes and across all industries must have the right team members on staff to handle aspects of information technology (IT). However, not all businesses have the time, access to a qualified talent pool, or specific knowledge necessary to make the hiring process for technology-related roles quick and easy. That's where an IT staffing company comes in handy.
Whether you're looking to achieve short-term or long-term goals, working with a third-party IT staffing agency can help ensure your business has the right talent and resources to leverage technology effectively. Here, we'll discuss IT staffing, its benefits, and its process so your business can succeed in today's digital world.
Definition of IT Staffing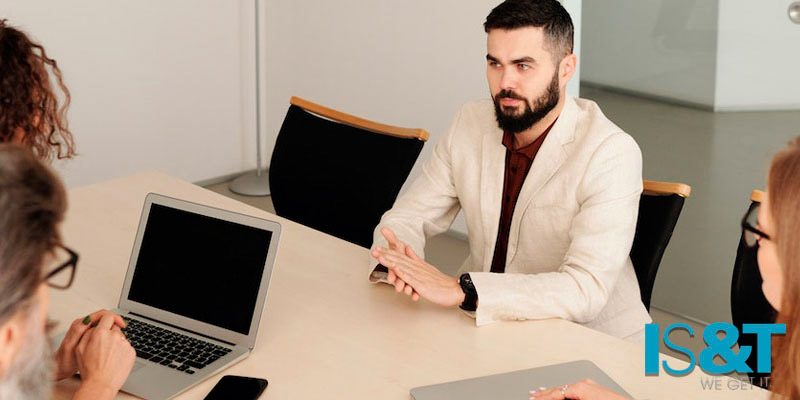 IT staffing refers to the process of hiring, recruiting, and managing IT professionals to fulfill specific technology-based roles within your organization. IT staffing services involve a third-party staffing solutions provider sourcing and selecting qualified candidates with the necessary skills and expertise to support your organization's IT infrastructure. This includes positions that handle development projects, cybersecurity efforts, data management, and other technology-related functions.
Types of IT Staffing
IT staffing firms typically offer several types of IT staffing solutions that cater to specific business needs. Some of the most common types of IT staffing include:
· Contract Staffing – IT professionals are hired on a temporary basis to fulfill specific requirements, such as short-term projects, seasonal needs, or specialized skill requirements.
· Direct Hire Staffing – Also known as permanent staffing, IT professionals are hired for full-time, permanent positions within an organization.
· Contract-to-Hire Staffing – Also known as temp-to-hire, IT professionals are hired for a temporary contract with the possibility of extending into permanent employment if the individual proves to be a good fit.
· Project-based Staffing – IT professionals are hired for the duration of a specific project. This differs from temporary staffing as it often requires specialized skills and expertise for projects such as software development, system implementation, infrastructure upgrades, data migration, and the like.
· Managed Services Staffing – Outsourcing of the management and delivery of specific IT services to a third-party provider.
· On-Demand Staffing – IT professionals are hired as needed on a short-term basis for immediate work that involves special skills.
Each type of IT staffing offers unique advantages and is suitable for different business scenarios. IT staffing agencies often offer a range of services so that businesses can choose the most appropriate staffing model based on their specific needs.
Why work with staffing companies? There are a variety of benefits that IT staffing companies provide to organizations looking to thrive in the technical aspects of their business. These benefits include:
· Flexibility & Scalability – IT staffing allows companies to quickly and easily bring in skilled IT professionals for specific projects or positions. Temporary staffing allows companies to do so without the long-term commitment and expense of full-time employees. IT staffing also allows companies to easily scale up or down as workloads fluctuate.
· Access to specialized talent – IT staffing can give companies access to a wider network of workers with specialized skill sets and expertise that may not be available in-house, allowing them to complete complex projects more efficiently and effectively.
· Cost-effective – Typically, hiring IT staff via a staffing firm can be more cost-effective than hiring in-house, as it frees up on-staff employees to handle more pressing business matters. This is especially true when hiring for short-term projects.
· Reduced risk – Using an IT staffing provider can help reduce the risk of project failure by ensuring that the company has the necessary resources and expertise to complete the project on time and within budget.
Challenges of IT Staffing
When it comes to hiring the right candidate for an IT-based job, there are definitely challenges associated with the process, specifically because the landscape of IT is so vast and in demand. Companies looking for a qualified IT employee face a variety of challenges, including a scarcity of skilled IT professionals, difficulty finding qualified individuals for technology that is rapidly changing, high competition for talent, and difficulty with cultural fit and IT team dynamics. Working with an IT staffing provider can help alleviate some of these issues, however, there will inevitably be some roadblocks regardless of how your business chooses to handle recruitment, simply because the industry is so competitive.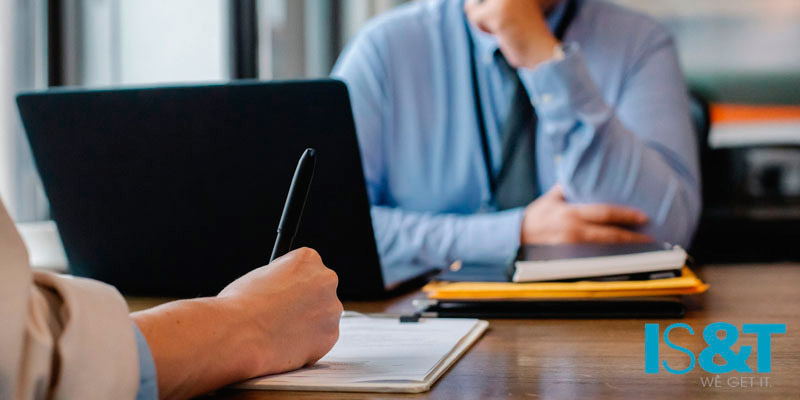 Although the IT staffing process varies depending on the provider and the business's unique needs, generally, there are several key steps involved in recruiting and onboarding IT team members.
The process begins by establishing the staffing needs of your organization. Once the specific skills, experience, and qualifications desired are identified, the staffing agency can begin sourcing candidates based on this information. The recruiting firm will utilize its channels such as professional networks, online job boards, social media, and its internal pool of available talent to find the right candidates. Once potential candidates have been selected, the staffing firm will screen and evaluate them to ensure they meet the necessary qualifications. After the pool of talent has been narrowed down, candidates will then be presented to your organization for interviews and approval. When selected, the candidate will be extended an offer, and onboarding will begin. The recruitment agency's level of involvement in the onboarding process depends on the type of staffing agreement you have. The same goes for how involved the recruiter is during the duration of the employee's employment.
To achieve the best possible outcome when hiring for their clients, IT staffing companies use a variety of proven strategies. These include having an extensive network of qualified IT professionals, having a solid reputation for providing high-quality services and candidates, offering a wide range of service options to meet the needs of different clients, and, most importantly, having a proven track record for placing the right talent.
IT Staffing Trends
In addition to the strategies listed above, another way that IT recruiters maximize their productivity and, as a result, the success they offer their clients is by staying up to date with the latest IT staffing trends. This includes attending events, staying connected with experts in the field, and creating partnerships with pillars in the IT industry.
IT Staffing Tools
Additionally, the best IT staffing agencies utilize all of the IT staffing tools at their disposal to offer the best IT talent. These tools can include candidate sourcing tools, project management solutions, skill assessment platforms, applicant tracking systems, screening tools, and more. Access to these kinds of IT hiring tools is just one of many reasons working with a staffing agency is beneficial for businesses over hiring in-house.
The cost of IT staffing can vary depending on several factors, including the location of your business, the skill level of the candidate you're looking to hire, the experience you'd like potential employees to have, and the demand for IT professionals in your area. It's essential for your organization to carefully budget and plan for the costs of IT staffing by meeting with potential staffing providers and getting quotes.