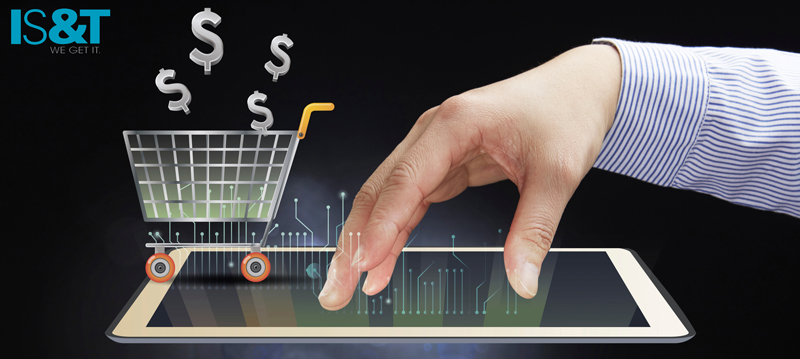 E-commerce has become the go-to method for businesses to sell their products. As brick and mortar stores become more and more obsolete, shifting your business's focus to online retailing is a necessity for all sizes and types of businesses, regardless of industry.
Before speaking with a web developer, business owners must first spend some time determining what customizations, functionality, and features their e-commerce site will require.
By establishing the important details of your e-commerce site before speaking with a web developer, you will not only be able to connect with web designers who share your vision but also will ensure yourself a specialized, comprehensive website.
Below are some of the most important factors to contemplate before beginning conversations with an e-commerce web design.
Think about your industry and how they handle e-commerce as well as how you might want to do things differently.
Decide on your product category and organization of product categories
Do you want to offer coupons and Discount Codes? ( You should consider this even if you do not think you will immediately)
Do you have good product images? If the answer is no then you should consider getting professional images of your products done.
Think about how you will handle shipping and who you will ship with as well as any anomalies. For example, you may want to offer free shipping on some products.
Will you integrate your e-commerce site into your current inventory management system?
How will people pay for your products on the site? Will you need merchant services or will you be using an alternative payment method like Paypal.
Industry
Every business is unique. Every e-commerce site should be as well. "One size fits all" solutions are not ideal options for any business, regardless of the products they sell. This is because cookie-cutter e-commerce designs don't offer flexibility, customizations, or room for growth.
For a truly successful e-commerce site, you want to create something that is not only custom to your business but also functional for the industry in which your business operates. For example, a company that sells frozen products will likely require an e-commerce site that operates very differently from sites that sell non-perishable goods.
Educate yourself on what successful e-commerce websites in your industry are doing. Determine what features of their website you find functional or not, and create a wish list of features you'd like to implement.
Categories & Attributes
Organizing products in an easy-to-navigate fashion is essential for any quality online store. So product sorting is essential.
In addition to general categories, many e-commerce sites have attribute functionality, which breaks product categories down into even more distinct groupings.
For example, a clothing company will need a website that does more than simply sort items by category. Their separate categories for shirts, pants, shoes will likely all need to be broken down into more specific categories sorted by various attributes such as size, color, or style.
Before speaking with a web designer, evaluate your inventory and assess how sophisticated your product categories and attributes functionality needs to be.
Coupon & Discount Codes
Promotional offers are very helpful in drawing customers into your website.
Before speaking with your web designer, determine whether you want to have coupon or discount code functionality, and if so, how would you like to manage it?
Some e-commerce web developers can create unique user roles which allow only certain employees, such as managers, the ability to create or delete coupon and discount codes.
Photos
No amount of beautiful, efficient web design can overcome bad product photos.
For a successful e-commerce site, you will need to provide your web developer with clear, high-resolution photos of each of your products.
Ask your web designer what the best size is for their design and do your best to offer multiple photos for each product.
Shipping
You cannot sell your items if you don't have proper shipping procedures in place. Your e-commerce site will need to be compatible with whatever shipping method you choose to use.
Before meeting with a web designer, determine if you are using UPS, USPS, FedEx, DHL, or another service. Will you be shipping to the contiguous US, all of the US, or internationally?
By knowing these details early on, your e-commerce developer can help you determine the best shipping solution for your site and can customize your site's shipping processes.
Inventory Management
Another key aspect of selling products online is inventory management. Your e-commerce website will have to be able to track your store's inventory, otherwise, customers could end up ordering items that are no longer available.
Whether you choose to institute a new inventory management process with the launch of your new site or you are committed to sticking with your current method of tracking inventory, you will need to be sure your website has the capability of managing inventory properly.
Merchant Services 
The goal of selling your products online is to get paid. That is where merchant services come in. It's important for online businesses to factor in details such as required sales tax and how you plan to accept online payments when creating a new e-commerce site.
Whether you intend to accept debit cards, credit cards, bank account transactions, cash, gift certificates, PayPal or other similar services, or a combination of them all, be sure you've outlined your merchant services details before speaking with your web developer.
If you are beginning a new e-commerce venture and have never set up a way to accept online payments, seek a web designer who you trust that can guide you in the direction that is best for your business.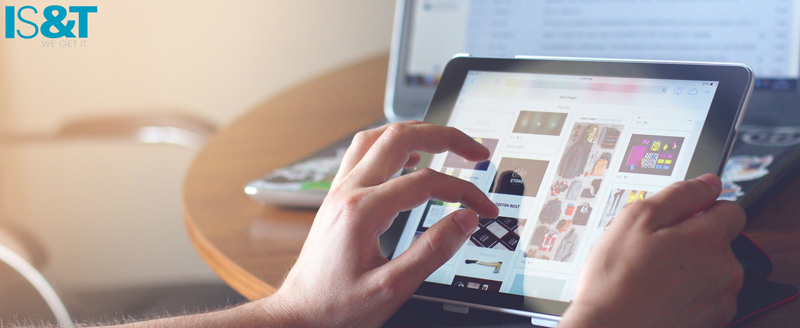 At IS&T, full-service website/application development and design company, we specialize in creating custom e-commerce websites complete with merchant services, shipping, inventory, and third-party integration where needed.
Our team has over 20 years of experience in creating custom shopping carts and e-commerce websites for clients spanning a variety of industries.
We meet one-on-one with our clients and streamline the complicated world of e-commerce by determining our clients' specific business needs, business model, current method of e-commerce, and additional details specific to their unique business. From there, we customize a website that meets each need and offers clients the opportunity for continued growth in their business' e-commerce presence.
Contact IS&T today to get more information on a customized e-commerce shopping solution that is unique to your business.