When launching or rebuilding a website, there are many factors to consider. Not the least of which is what type of website your business needs. Will your website be simply informative, or will it enable customers and clients to purchase goods and services online? It's essential to distinguish whether your site will be a standard website or if it will fall into the realm of e-commerce, because the functions, features, and behaviors of each are completely different. This means that the approach for each should be different as well – from the moment the site is being conceptualized to after the site is launched and the focus shifts to continued web maintenance and management.
Let's discuss how e-commerce web design and standard web design differs and what factors your business will need to consider when launching an e-commerce site.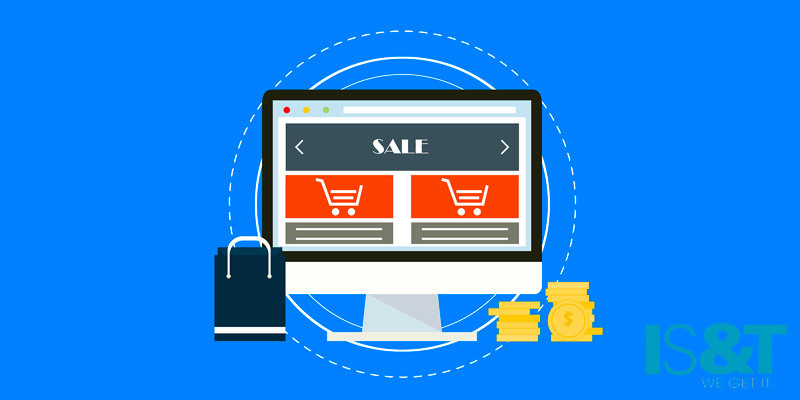 With standard websites, the goal is primarily to advertise services, inform clients and customers about the company, and provide a way for users to connect and communicate with the business. On the other hand, e-commerce websites are created so customers can experience all of the benefits of standard websites while also being able to purchase items and services online. Examples of standard websites would be a local blog or news outlet. Examples of e-commerce sites would be a restaurant that features online ordering or an online store that offers products available for purchase and shipping.  
Although both types of websites are essential for modern businesses, e-commerce sites must offer much more functionality and many more features. From payment processing to managing inventory, there are a variety of must-have features in e-commerce web design compared to standard web design. In addition, there are differences in how e-commerce websites function.

One key difference between standard websites and e-commerce sites is how the sites are hosted. Often business owners who have a small, informative website opt to self-host using readily available hosting solutions. However, for e-commerce sites it's often best to have a full-service hosting option that can not only handle the website itself, but the traffic, performance, and integrations that come with online shopping.
When you visit an online store, did you know that often it is designed to guide you to specific pages, track your progress, suggest similar products, and increase your traffic to other webpages? These are just a few examples of the strategic web design techniques used by e-commerce sites to help generate more sales and improve the conversion of web visitors into customers. This means that when building your business's e-commerce website, your designer will need to prioritize tools such as smooth navigation, user-friendly interface, and helpful product features like reviews. In addition, it can be helpful to add features that track the metrics of your users to help guide your site's direction and performance in the future. 
Online Payment Processing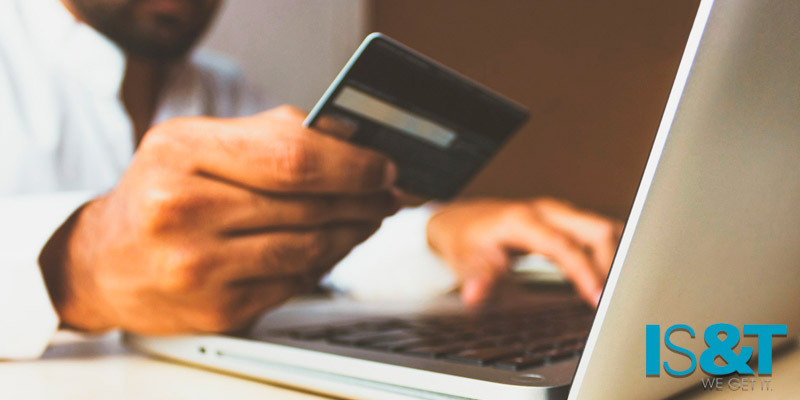 There is no successful e-commerce site without online payment processing. Having a solid and reputable payment gateway is key to giving customers a streamlined experience that is as easy-to-use as it is protected against data breaches and cybercrime. Because most standard websites do not have a need for payment processing, this makes creating an e-commerce site particularly unique in terms of design and integration of third-party services.
Shipping & Third-Party Integration
Alongside payment processing, there are several other essential third-party applications that are typically necessary for a successful e-commerce web design. If you're selling physical goods via mail, you'll need a reliable shipping software that works with the designated shippers you're working with. In addition, you'll need to ensure that any software you currently use to manage your business is compatible with your new website. 
Product Inventory Management
An aspect of launching an e-commerce site that can be overlooked if not handled by an experienced designer is product management. From the photos and descriptions of the products to the reviews left by customers who've purchased the items, to ensuring there is enough product in stock to fulfill a specific order, effective product management can truly make or break your e-commerce site. Without these important features, customers would have a sub-par online shopping experience and your business's reputation could be negatively impacted.
To get the best possible e-commerce website, it's ideal to work with an experienced web design firm that has experience in creating full-service e-commerce designs. At IS&T, our web design team has spent more than two decades becoming well-versed in the unique needs of e-commerce clients. We create unique, one-of-a-kind e-commerce designs that bridge the gap between visual interest and effective functionality. From the ground up our e-commerce sites are designed with performance and function in mind to optimize the user experience and generate more sales for your business. Contact us today to start designing your e-commerce website.