These days, businesses are facing greater technology infrastructure challenges than ever before. And the landscape of IT as it pertains to business will only continue to evolve over time. Ever-changing technologies that effect daily operations, industry standards, and more can mean businesses must adapt to new expectations and implement new features and functions to their IT infrastructure. Some businesses may be able to get their IT infrastructure in place on their own with the help of in-house IT staff. Others may need assistance from an outside IT consulting service. Some may choose to utilize both their in-house team as well as a third-party consultant.
What is the right step for your business, and when is the best time to work with a professional IT consulting firm? If you're going to partner with a professional provider, how can you determine the ideal IT consulting firm for your business's needs? Here, we'll discuss all of that and more to ensure you feel confident in choosing the right consultant for your business.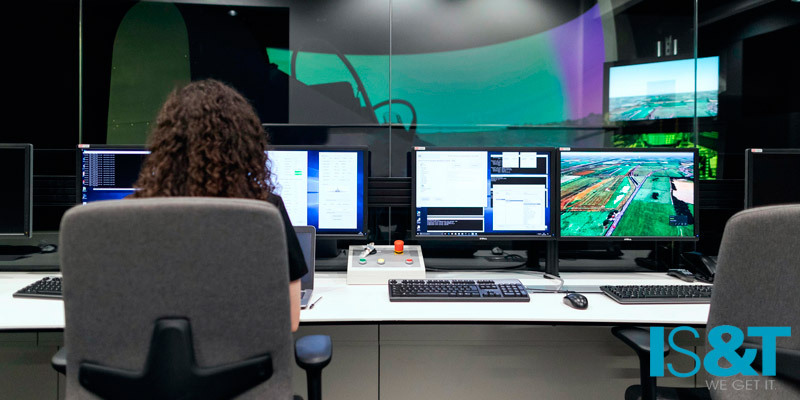 Regardless of what industry your business operates in, designing and setting up your IT infrastructure can be an involved process. You must consider how your business operates, what technologies you need compared to what technologies you currently have in place, and what your short- and long-term goals are in relation to IT function and management. If you have an in-house IT staff, you may already have a head start on some of the important considerations. Building or updating your IT infrastructure with your IT team is benefitted by your employees' first-hand knowledge and experience with your business. However, sometimes it can be helpful to have an unbiased point of view from an experienced IT consulting firm.
What Can An IT Consultant Offer A Business?
Consultants can offer viewpoints that may have otherwise gone unnoticed and then suggest IT solutions that can help take your business to the next level. IT consulting firms offer professional advice as well as services and tools necessary to make the changes your business needs. Some of the times it may be best to partner with an IT consulting firm instead of taking on the responsibility of modifying or launching a new IT infrastructure on your own include:
Accelerated or Short Deadline – If you need an IT change sooner than later to accomplish a business goal, expert IT consultants can use proven techniques to complete projects on time and more quickly than in-house IT staff.
Team Availability – Not all your IT needs center around infrastructural changes. Sometimes bringing in an IT consulting firm for upgrades, launches, and changes can alleviate stress on your in-house team and free up your resources to complete key projects.
New Point of View – When you need fresh eyes on your IT infrastructure, an IT consulting team can provide new ideas, an unbiased point of view, and help breathe new life into your approach.
Budget Concerns – Although it may seem counterintuitive to hire an outside IT consultant to handle issues that require stricter budgeting, the reality is that professional IT experts can help to streamline your approach and are generally more productive. In addition, third-party IT consulting firms are more affordable than bringing on new, full-time team members.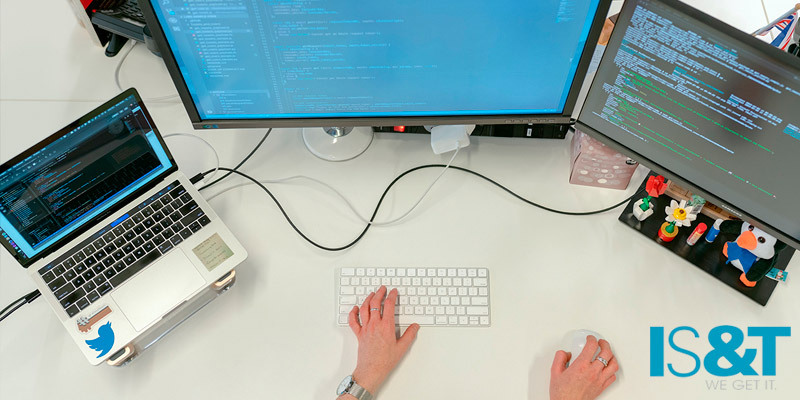 How to Choose an IT Consulting Firm
Your business has a wide variety of options when it comes to IT consulting. So, how can you determine which is right for you? Below are the top five questions to ask potential IT consultants before deciding to work with them.
What is your level of experience? – The longer an IT consulting firm has been in business, the more likely they are to provide excellent service and support. Longevity and a great reputation mean a lot in an industry that is growing exponentially every single day.
How do you approach each client or project? – You don't want a cookie-cutter approach to your IT infrastructure. Ideally, your consulting team takes a one-on-one approach to each of their clients and projects, creating unique solutions depending on their clients' individual needs.
Have you worked on projects or in industries like mine? – Not all IT consultants are created equal. It's important to have IT professionals who have experience working with companies and on projects that have the same needs as your business.
Are you local? – Many IT consulting firms offer their services remotely. For the most effective service, be sure that your IT partner is located near you and is able to offer in-person services when needed.
What services do you offer? – Consulting is just one aspect of a solid IT action plan. Once you've determine what actions you're going to take, you'll need to hire IT professionals to implement them. If your IT consulting firm can also offer services and solutions in addition to consulting, you can streamline your approach to IT.
IS&T – IT Consulting Experts
For over 20 years, IS&T has been providing professional IT consulting services and IT solutions to businesses across the greater Houston area. Our team of experienced professionals will work with your business one-on-one to create customized IT infrastructure solutions that prioritize both your unique needs as well as the latest in IT technology.
Contact us today to see how we can help take your business to the next level.