As more businesses turn to the web to market and earn profits from their business, quality e-commerce website development becomes a greater priority. Nearly every industry has found a way to turn web visitors into customers and they do so with professional level e-commerce integration.
The rise in popularity of e-commerce has resulted in an increase in e-commerce website development companies. However, not all are created equal. As a business owner it can be difficult to wade through the vast array of companies claiming to offer robust, quality web designs.
While searching for the best e-commerce websites development company, business owners should keep an eye out for the following features that quality web developers should offer in their solution.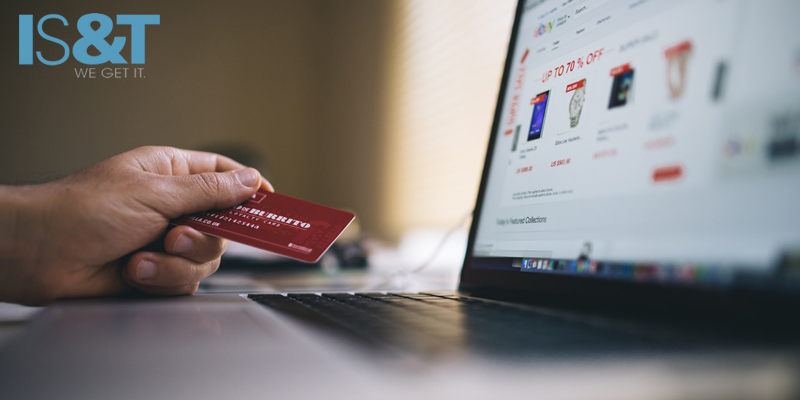 Merchant Tools Integration
Clearly the goal of a quality e-commerce web solution is to provide web users a clear and easy way to purchase items or services directly from your website. To do so, your web developer should have a deep understanding of the market's top merchant tools and know how to integrate them into your website.
Examples of e-commerce tools include:
User-Friendly Content Management
Whether business owners are well-versed in content management or not, the best e-commerce websites development company will offer their clients web solutions that are user-friendly and easy to manage.
IS&T, a full-service website and application developer based in Houston, offers custom CMS, or content management solutions, which eliminates the need to hire a webmaster and allows the client the ability to edit and manage their website's content, photos, product info, links, widgets, sidebars, and more.
Integrated Blogs, Events, & Press Releases
Although an increase in sales is the main goal of any e-commerce web project, your website should also be a main hub of information about your business. A quality e-commerce web developer should offer integration for promotional things like blogs, events, press releases, and news. This will help market the business and assist in SEO.
A key aspect of purchasing online is automated email communication when a customer places an order. Reputable e-commerce developers will ensure your site can send automated messages to update customers about their online purchase. In addition, your site should offer email marketing functionality to help drive sales.
Effective Product Management
To keep track of business inventory, your e-commerce site should have effective product management tools that employees can access directly. This eliminates the worry that customers will order items that are out of stock and keeps business owners updated on when to re-order.
Another key feature all quality e-commerce website designs should have is the ability to have customizable options that help make the design work better for your company. For example, certain businesses may need to be able to customize product attributes such as size and color while other businesses may need coupons and discount functionality. The best e-commerce website development companies offer solutions for any and all custom needs.  
Third-Party Application Integrations
In addition to merchant services applications, your e-commerce site should be equipped to work well with a variety of third-party applications. From social media widgets to other popular third-party tools such as WordPress, experienced e-commerce web developers should be able to integrate various applications into your design.
Over half of all web traffic comes from mobile devices. This makes having a responsive web design more important than ever. The best e-commerce websites development companies should offer responsively designed websites that look excellent on all screen sizes, window sizes, and mobile devices.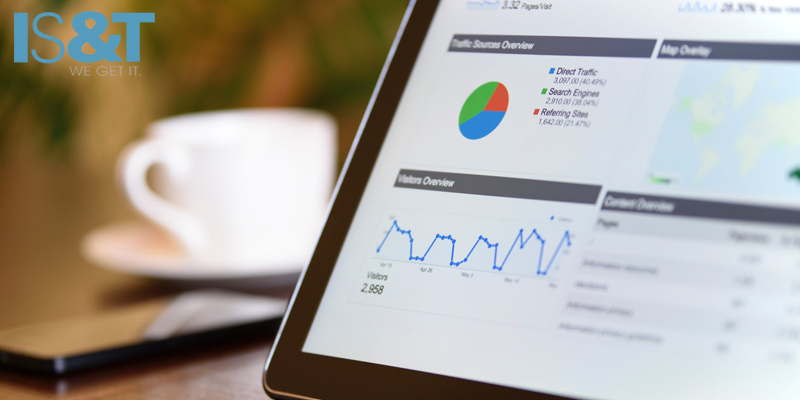 Warning Signs of a Bad Developer
One way in which business owners can weed out bad website developers is to assess whether or not they offer the items listed above. Typically, a quality e-commerce website developer will offer all of the items listed and potentially more.
In addition, look out for the following red flags of poor website developers:
They do not line out specific terms to your agreement.
They offer cookie-cutter solutions and templates with little customizability.
They do not have an interest in a long-term business partnership.
They do not have a solid list of references or a quality portfolio.
They do not attempt to translate "tech speak" into layman's terms.
They do not understand SEO.
They are hard to get ahold of directly and take very long to respond.
By keeping an eye out for these bad signs, business owners can save time and money by working with quality, reputable developers.
IS&T Custom E-commerce Website Development
When it comes to finding the best e-commerce websites development company, many businesses throughout Houston and beyond will attest to the professionalism and quality of IS&T's custom e-commerce web solutions.
With over 15 years of experience developing custom websites and e-commerce solutions, our team's goal is to create attractive, functional, and cutting-edge designs that are unique to each of our clients.
Contact us today to make changes to your existing website, launch an entirely new website, or for custom e-commerce and web application development.