Running a business requires serious consideration towards a variety of factors, not the least of which are your employees. To achieve your business goals, it's essential to have the right team working for you. Many businesses know that full-time hires aren't always the best way to build a successful staff. More businesses are turning to staffing agencies to find solutions that aim to help their business operate at full capacity without dedicating to the expense of hiring full-time employees.
For many businesses, contract and other staffing solutions offer flexible and affordable options for skilled labor. Whether for a temporary project or a unique business need, let's discuss contract staffing, how it compares to other forms of staffing, and its benefits.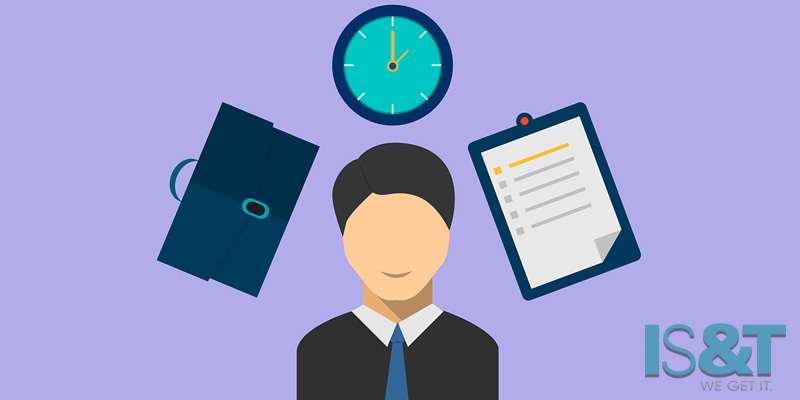 Contract staffing is a form of recruitment in which businesses hire skilled employees based on details outlined in a written contract. The contract contains all of the agreed upon terms of the arrangement, including what the job entails, payment details, how long the employment agreement will be active, and more. Contract staffing has become popular for businesses of all sizes and across all industries due to the benefits it provides both employees and employers. Contract workers can include independent contractors, seasonal workers, part-time workers, and more.
Contract Staffing vs. Other Types of Staffing
How does contract staffing compare to other types of staffing? For example, contract staffing sounds similar to temporary staffing, staff augmentation, and outsourcing, but are these different forms of staffing actually the same? The truth is they may be somewhat similar in certain ways but generally have different benefits that can make one better for your business than the others.
Temporary staff are usually employees that businesses find through an agency or hire on their own and are only hired for a temporary period of time. Contract workers usually are skilled employees who are in business for themselves and are hired to work on a specific task or project. Other forms of staffing include staff augmentation, via which your business hires additional staff for a temporary basis to help handle a surge in business, and outsourcing, a kind of staffing in which a third-party company and their employees takes on some of the responsibilities facing your business. Contract staffing is often the staffing method of choice for businesses looking to get a very skilled worker for a specific amount of time.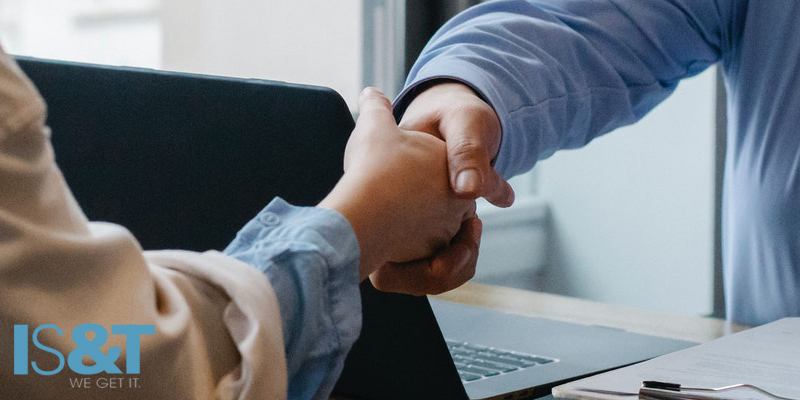 Benefits of Contract Staffing
The most obvious benefit of contract staffing is cost-effectiveness. Companies who work with contract employees mitigate admin costs, payroll costs, and benefits expenses while still getting the perks of a skilled worker. In addition, contract employees only receive payment for hours they work, so businesses save money on full-time wages or paid time off. With contract staff, business also lower their liability. With on-staff W2 employees, businesses are responsible for things such as workers' compensation and unemployment. However, contract staffing is not subject to those liabilities.
In addition to saving money, contract staffing offers businesses the chance to work with extremely experienced and qualified workers. Regardless of what aspect of your IT team your business is looking to supplement, staffing agencies like IS&T have contacts with excellent skilled workers who can fulfill business needs at a fraction of the cost of hiring them a full-time employee.
An additional benefit of contract staffing is flexibility. Because contract workers are not full-time employees, they can be added or removed from your team as needed. This makes contract staffing a great, scalable solution for businesses of all sizes. Whether you need a skilled worker for a few weeks or a few months, contract staffing agencies can connect you with a worker who meets both your skillset requirements and outlined timeframe.
IS&T – Houston's IT Staffing Experts
For over twenty years, IS&T has been staffing Houston area businesses with skilled talent. Our decades of experience and far-reaching network of talent puts us in a unique position to help you find the right contract employee for your business. We aim to find the ideal contract candidates for whatever your needs may be.
Contact us today to start finding the contract talent you need.