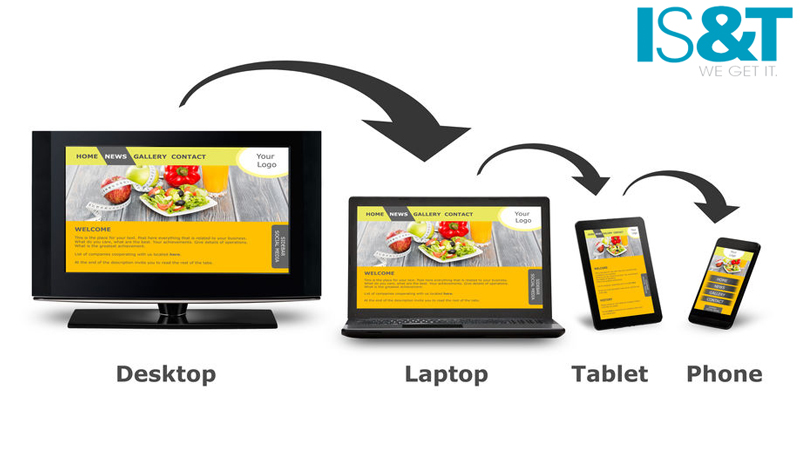 In today's market, having a quality online presence is a must for businesses looking to succeed. Now more than ever, professional web design and website development in commercial epicenters such as Houston are becoming top priorities for businesses across all industries.
As demand increases, so does supply, which unfortunately means that many inexperienced web developers out there are claiming to offer clients professional-grade web design and e-commerce solutions while delivering sub-par work.
In actuality, many quick-fix web developers are simply hoping to profit from clients who can't differentiate a good web design company from a bad one.
At IS&T, our goal is to not only provide full-service website/application development and design but also to educate business owners on how to determine mediocre web development companies from those offering professional, quality web design in cities such as Houston.
Top 10 Factors In Choosing a Quality Web Design Company In Houston
The following 10 factors and whether or not your web designer has a deep understanding of how to implement them should be considered when seeking the best possible web design for your company.
Design
The first thing visitors notice about a website is its design. Visually, a website should accurately represent a business's brand while also providing the user with easy navigation and clear calls to action (ways in which to interact with the website.)
While a web designer is not typically responsible for creating your business's logo and branding strategy, they should have a distinct vision for how to integrate your existing branding elements into your new website. This creates a consistent visual message that stimulates brand recognition and loyalty.
Website Updates & Maintenance
A key mistake many clients make when seeking new web design is failing to question how their web developer plans to handle future website changes and web maintenance.
At IS&T, we specialize in customized CMS (Content Management Systems), which gives our clients full control over managing the content and select features of their website after the finalization of our designs.
A custom CMS gives clients the ability to edit page content, images, product information, contact information, links, and so much more. This eliminates the cost of hiring a webmaster and allows clients' websites to evolve as needed.
IS&T's web design services are backed by our promise of continued support. We never charge our clients to fix website functionality or features that we built for them. If a client chooses to host their website with us, the promise is the same.
Mobile-Friendly
In today's on-the-go world, more often than not visitors are using mobile devices such as phones and tablets to access websites. So, it is of the utmost importance that your website is mobile-friendly.
IS&T utilizes responsive designs for all of our clients' sites, ensuring that your site looks complete and professional regardless of what kind of device or what size screen a user is viewing it on.
E-Commerce

A tech buzz-word, e-commerce refers to online shopping cart functionality and merchant services (the ability to accept online payments.)
For many businesses, selling products or services through their website is a major, if not primary, source of income. This makes e-commerce appearance and functionality a top priority when seeking web development.
How will your products be managed on your website? How will you accept payments? Is there inventory, shipping, and email confirmation functionality? These are all important questions to consider.
IS&T assesses our clients' specific e-commerce needs based on their business and industry and applies that knowledge to the implementation of relevant functionality into their website.
Third-Party Integration
Often businesses utilize third-party tools or services to enhance their websites and integrate functionality with other aspects of their business.
When choosing a web design team, it's essential that clients know whether or not their new site can be compatible with such third-party tools.
IS&T's website development team in Houston understands the importance of third-party integration, so we are proud to offer customizable web design solutions that integrate your business's specific services. We can integrate third-party products such as PayPal, Authorize.net, Swoosh ePay, Verisign, and many more.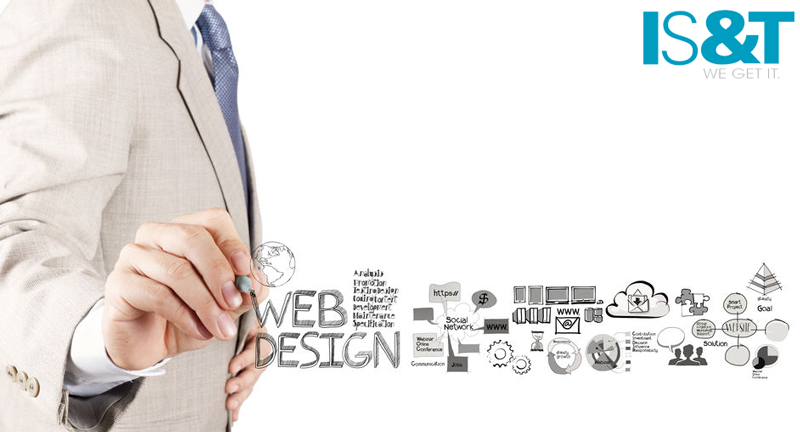 Contact Info
Websites are a primary gateway for clients to reach businesses, so every website design should prioritize offering users quick and easy ways to connect.
IS&T's web designs offer contact form and Google map integration as well as contact details that can be edited directly through each client's custom CMS portal.
Social Network Integration
In addition to contacting businesses directly, users often use social media to keep in touch and up to date with businesses. Any new web development should include social network integration to maximize the ways users can connect.
IS&T's web design team in Houston offers customizable social networking widgets such as links to your social media pages, social sharing buttons, and media pages for items such as events, news, press releases.
Calls to Action
A tell-tale sign that a web designer is not invested in a website's functionality is a lack of incorporated, meaningful CTAs, or calls to action. CTAs are thoughtfully placed statements and questions that motivate users to interact with your website.
Examples of CTAs include: 
Social Media buttons
Embedded links to other pages within a website (EX: "Click here for more information on our services.")
Contact forms
Sidebar widgets
Web Content
The actual content of a website is as important as visual appeal when doing a website redesign.
Typically, a web developer does not handle the creation of your website's content. This includes a header, sub-header, and body text content as well as additional items such as images, event information, press releases, and product descriptions.
Although your web designer doesn't often create this content for you, they should have a deep understanding of content's importance and offer their clients a way to edit content directly. This not only makes things easier for the client but eliminates the need for hiring a webmaster or paying monthly maintenance fees.
Through IS&T's custom CMS portals, our clients can manage all of their web content, including unique aspects such as header and footer text, button text, automated emails to users, images, and more.
Scalability
Sub-par web developers often offer quick-fix solutions that, while seemingly saving the client money with lower initial costs, ultimately end up costing so much more over time. This is because bad web design only meets the current needs of a business. Truly thoughtful web development prioritizes scalability, an aspect of web development that saves business owners money and time as their web needs grow.
While many of IS&T's clients find that our custom CMS offers them such a wide variety of customizations that they don't often need additional design services, we do offers our clients the option to purchase convenient block hours with which they can make upgrades to their website whenever they need it. There is no contract and block hours do not expire.
By assessing whether or not your potential web designer has a keen understanding of these factors, you can save your business countless hours of valuable time and, ultimately, significant amounts of money.
At IS&T, we've spent the last 22 years growing our website development business in Houston and understand the ever-evolving needs of web design. We've made our mark as a premier provider of e-commerce/shopping cart development in Houston and specialize in custom database, application, and web development.
Contact IS&T to see what our full-service web/application design team in Houston can do for your business.