In today's IT landscape, adapting and evolving with the constant changes of technology is a must. However, it can also pose a unique challenge for businesses both large and small. As your business earns new clients, begins new projects, and establishes new goals, the strain on your existing staff can become too much to bear. Although getting extra assistance – be it in the form of manpower or skillsets that your current team lacks – can often be the solution to handling this increase in demand, hiring new full-time or part-time workers to bridge the gap can often be cost prohibitive. That's where staff augmentation contracts come in.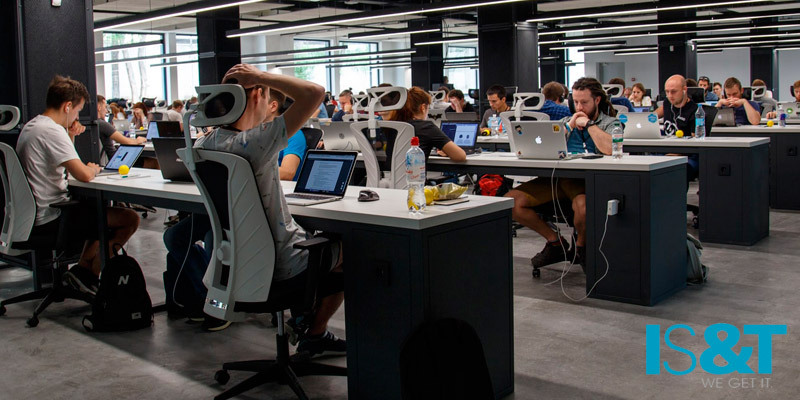 Staff augmentation is a staffing technique that helps fill a business's gaps in their staff for short- or long-term projects. For example, if your business is handling a large project for a client that exceeds the bandwidth that your current employees can handle or doesn't match the current skillset of your team, you can utilize staff augmentation to compensate. With the help of outside workers, your company can complete the project as needed without making any permanent adjustments to your staff.
Staff augmentation is particularly popular when it comes to IT roles, because unique skills or large teams of employees are often necessary to handle IT big projects. Staff augmentation allows for your business to professionally and efficiently handle any project that comes your way without putting too much strain on your team or your business's budget.
Benefits of Staff Augmentation
There are many benefits to IT staff augmentation, including:
Increased flexibility
Less stress on budget
Staff specialized for pinpointed needs
Access global talent if utilizing remote staff augmentation
More control on projects compared to fully outsourcing
Maintain continuity when client-facing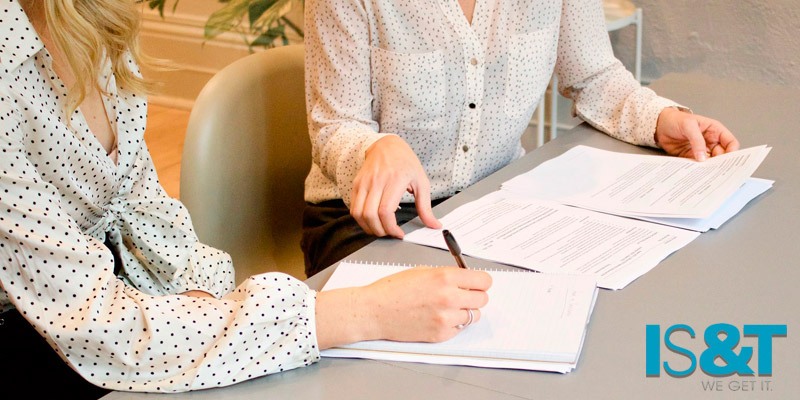 What does an IT staff augmentation contract look like?
Once you've determined that IT staff augmentation is right for your company's needs, you'll need to go about finding the right people to bring on and outlining the specifics of the contract. Just as with any staffing solution, a successful IT staff augmentation requires attention to detail and clearly defined expectations. Your existing team, your newly hired workers, and the staffing firm you choose to work with, if any, should all be aware of the project details, the requirements of the job, and the length and terms of the contract.
As is true with any staffing decision, there are drawbacks to IT staff augmentation, however many of them can be avoided by outlining details of the contract before the project begins and enforcing them during. Examples include:
Establishing clear time frames, project expectations, and compensation amounts
Clearly outlining and enforcing company policies
Empowering managers to keep tabs on in-house and augmented teams to ensure consistency and communication
Outline communication platforms, expectations, and requirements
Differentiate in-house and augmented staff and keep boundaries clear and obvious
By establishing these factors from the start of your IT staff augmentation search, you can avoid many of the pitfalls that businesses can experience.
How can an IT staffing firm help?
The process of not only locating the right people for your IT staff augmentation contract but also establishing the details listed above can be taxing. That's why many business owners choose to work with an experienced IT staffing firm. IT staff augmentation can be an ideal solution for many businesses, but it is an in-depth process that requires dedication and skill to successfully deploy. Luckily, there are many great IT staffing firms that can help businesses just like yours achieve success with staff augmentation.
IS&T has been helping businesses achieve the best results with IT staffing solutions for over twenty years. Our team of experienced IT staffing experts has spent more than two decades cultivating meaningful business relationships and a well-established network of talent to provide our clients with the right person for the job every time. No matter what size project your business has taken on, our IT staffers can help establish an IT staff augmentation contract that is ideal for your business, your existing team, and the new workers who will help you achieve your goals. Contact us today to see how IS&T can make IT staff augmentation easier than you thought possible.