IS&T Recognized in Houston Fast 100 - Houston Business Journal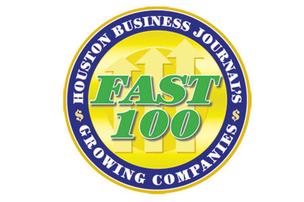 http://www.bizjournals.com/houston/news/2015/08/05/meet-the-fast-100-company-owner-to-launch-new.html
IS&T, an information technology managed services provider that ranked on the Fast 100, doubled its employee count between 2012 and 2014, and managing partner and owner Tony Pannagl expects that the rate will "probably be about the same, maybe quicker" over the next two years.
The company reported that it plans to add three engineers on its Fast 100 application, and has already hired one of those. For the first time, the company is also looking to create a sales division.
"Everything up to this point has been word-of-mouth," Pannagl, adding that the company is focused on hiring its first salesperson.
But he's not overly excited about growth for IS&T in this economic climate.
"The small service companies are being hit pretty hard, and many have decided to lay people off and outsource their IT, so that's growth for us," he said. "But others have just closed."
Pannagl said he does not have "a whole lot of high expectations" for the $3 million company when it comes to seeing very rapid growth going forward.
However, Pannagl plans to stay busy and launch a new company by the end of the year. If all goes as planned, the new company, SkillPush, aims to disrupt the staffing industry by connecting hiring managers and job candidates in a career portal. For now, the portal will focus on connecting people in the information technology sector.
"I want to fix all the things that are wrong with LinkedIn," Pannagl said, who has 25 years experience as a headhunter.
Unlike LinkedIn, SkillPush will automatically connect hiring managers with job candidates that match a particular skill profile — no more requesting to be a part of someone's network, Pannagl said.   
Moreover, he argues, these connections will be dynamic. "(LinkedIn has) static connections. You don't know how or why you're connected to people." SkillPush, he said, will only connect people to those that match their skill set within a designated geography or industry, and as people change fields or update their skills, so too will their connections change. Connections that are no longer relevant to those skills will be lost and new connections that are relevant will be added.
For the next several weeks, HBJ will introduce you to the Houston area's 100 fastest-growing private companies based on revenue growth from 2012 to 2014 — culminating in our Houston Fast 100 Awards. Our blogs will present the companies in random order, and the rankings and revenue growth for each company will be revealed at our event on Sept. 17.