Amazon Web Services Support
"As your AWS Managed Service Partner, IS&T can help you to architect, build, optimize, secure and manage your cloud infrastructure."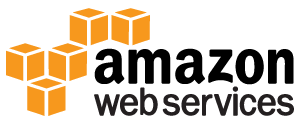 As an AWS Consulting Partner, IS&T offers Amazon Web Services migration, implementation, and management services. We have expert teams and experience in architecting, implementing, optimizing, securing and supporting AWS Cloud Solutions. Our experienced AWS consulting team will guide you in the architecture of optimal cloud infrastructure needed for the existing infrastructure migration or in building a new cloud. We help our customers to have highly available and scalable architecture designs implemented with round the clock monitoring and management.

Our AWS Managed Services includes 24/7 Monitoring and Support of your application services and server health. This includes well defined SLA, full management of your AWS based infrastructure, DevOps Automation, Database and Application service deployments, etc. Our AWS managed Service ensure your cloud operations are automated, highly available, optimized, monitored and secured with proper disaster recovery plans.

Our Amazon Managed  Web Services Advantages:
7 + Years of AWS consulting experience
24/7 On-call Support
Guaranteed SLA
Monthly Security Audit
Scalable Architecture Design and Implementation
Cost optimization Consulting
Our Managed AWS Offerings include:
 
AWS Account Management
Managed AWS Account User Access Control
AWS Identity and Access Management (IAM)
Detailed Resource Utilization
Monthly Billing Reports
 
AWS Infrastructure Monitoring
Automated Infrastructure Management
24/7 Pro-active Monitoring and Management with Notifications
Security Alerts
Automated Backups Disaster Recovery Planning and Implementation
Cost & Performance Optimization
Analyze and Plan AWS Costs, provide options and recommendations for optimal usage
Updates Amazon Web Services (AWS) Best Practices
Reduce the Total Cost of Ownership
SLA based Operations and Issue Resolutions
Proper SLA with 10 minutes' response time guarantee
Priority-based Issue Resolution
Ticket based Incident Management
Phone and Chat Support
AWS Service Provisioning Operations
Infrastructure & Deployment Automation
DevOps Automation
Ready to sign-up?  Contact us now for a personalized experience catered specifically to your business needs!